 Posts

123

Joined

Last visited
Clear Laker's Achievements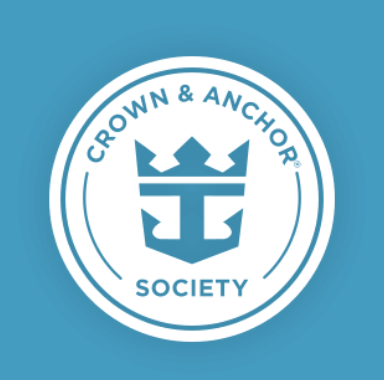 Diamond (5/7)
89
Reputation
Iluv4n6 reacted to a post in a topic: Ever Fly to Fort Myers for Cruising out of Port Everglades or Miami?

Our daughter lives in Naples. In Oct we flew down prior to cruising out of Miami. We flew into FLL rented a car for a week to drive to Naples and then dropped it off in MIA. It was not cheap ($600). FLL to Naples is 105 mins. and Naples to MIA is 100 mins. Uber/Lift is not realistic in price. No good Limo service between either. Your best bet is probably to rent a car in Ft. Meyers and park at the port and drive back to Ft Meyers. You should get a better weekly rate and it is much cheap to rent in the west coast of FL vs. FLL or MIA.

EmmiC110121 reacted to a post in a topic: xSAILEDx Symphony October 23, 2021 (East Caribbean CocoCay)

I would say "yes" as you can convert it to cash if you desire. We usually use ours for paying our gratuities and take the rest in cash. We pre-buy our cruise planner stuff getting the double points.

We are Chris & Jill and we are from NE Indiana. Third time we have moved this same itinerary. Started in May of 2021. We become Diamond on this trip.

We're out. Moved to May 1, 2022 same itinerary.

Allure has a plug behind/under the bed.

I used to bring an extension cord. Then with all of the issues with extension cords I stopped. I don't want an orange extension cord like what I use for my hedge trimmer (which is what they provide). So, I replaced the cord that goes to the power supply with a 12' TV cord (same cable). It is now part of the machine. No Issues. Got it on Amazon for $4.

We checked our insurance and they will only cover Covid Tests only if we are symptomatic or if we have had an exposure. Royal's requirement is an "elective test" per our insurance and outside what they are required to cover by law. No real surprise there. Anyone have any experience with having Tests due to an exposure? Is it as simple as stating we had dinner with Jack & Jill and they now have Covid ... please test us ... or do we have to document Jack & Jill's diagnosis? We have not been able to find any good pricing information for cash based testing either. Anyone with personal experience we'd like to her from you? Hopefully, like everything else Covid related, the requirements will change tomorrow.

We will be traveling to Naples the week before we cruise on Symphony out of Miami in Oct. Not sure our health insurance will cover non-symptomatic Covid testing for travel purposes. Does FL offer free rapid Covid testing (non residents)? Looking for ideas on the most efficient and cost effective way to test in the appropriate window prior to our cruise.

We must have a really good price on our cabin on Symphony in Oct. (We lifted & shifted from 2020). Ours is $1800 more today.

This is our rebooked May 2020 cruise which will make us Diamond. Love double C & A points.

Same. It will be strange not arriving at 11 am.

Hope they don't make you two social distance and stay masked up. ?

We're in. This is a lift and shift from last year for us. We will be celebrating our 30th anniversary 1 year late. Thank you Covid!