 Posts

20

Joined

Last visited
Safemike1's Achievements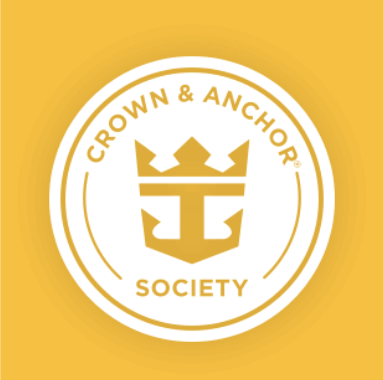 Gold (2/7)
5
Reputation
I purchased the soda package and found that other than getting a few bottles of water, it was not worth it. Ice tea, lemonade, and fruit juices are free. Also, I bought some packages of water flavorings from Walmart ($1.60) that were 10 to a pack and used them most of the time. There are places on the ship you can refill your water bottles and get ice, so that would not be a problem.

I am curious to what others have to say. Personally, I think they are going to have to lower their ticket prices if they want to keep the ship full. I just came off a cruise, but if I would have had to pay today's price, I would not have been able to afford it. I have been watching this stock for some time. Just about a month ago, it was at about $84. Today it is at $49.73, But one has to remember that Carnival is only at $11.76 today.

I didn't check out the tee shirts at Coco Kay. But, in Nassau, when you come off the ship, there are many vendors there selling all sorts of things. Just be prepared for the mob scenes at the port.

I use the sugar free artificial flavors such as cherry, grape ect., that I can buy from Walmart for $1.60 for 10 packs. And best of all, I only use a half of a single pack because otherwise it is too strong for me. They have many flavors. Way cheaper than a soda package.

Does the day of the cruise count as the 2 days before the cruise? If my cruise is on Monday, will it count if I get tested on Saturday, or do I have to wait until Sunday for the test?

Up until today, my page showed that I had a $100 onboard credit. And today it shows not only the onboard credit, but it also now says there is a $100 per-cruise credit. So does this mean I have $100 on board AND $100 pre-cruise, or does it mean that I only have $100 and I must use it pre-cruise? I thought I would check this out but when I went to book the pre-cruise beverage package, at checkout it took me to the onboard credit and not the pre-cruise credit. Is there something I should be doing to use the pre-cruise instead of the onboard credit?

When I pre-pay the gratuity, does that cover the room attendant? If not. then what is a reasonable tip to leave them for a 4-day cruise?

There was a medical emergency so the ship had to return to port. EMS was waiting dockside for the patient.

Today I received my cruise summary. It said I had not pre-paid the gratuities, but in fact I did. When I booked, all I received was an e-mail saying I was booked, but there was no breakdown in what the charges were. And yes, they were there when I was booking, but I didn't save that page since I thought an e-mail would give me the same information. Has anyone else pre-paid the gratuities, but it didn't show up on your cruise summary? How did you handle it?

On the Freedom of the Seas, are there any plug/outlets in the junior suite bathrooms? Is there any way to hook up a night light in the bathroom?

The test kit comes with 3 tests. Can two people use the test kit (1 each and then the spare) or must I order a separate kit for each person.

Other than VOOM, aren't these almost most of the same perks you get with a Junior Suite?

Let's say that my 45 days until check in is tomorrow. What time tomorrow is the earliest that I can go online to check in? Can I go on at 12:01 a.m. in the morning? Or do I have to wait until a later time?

Having only two plugs available will not be that helpful when bringing phone chargers, laptops, ect. . . Can I use a power strip with a 3-foot cord attached onto the Freedom of the Seas? If not, then what kind of power strip/extension cords are allowed?

Why not just get an insulated "Bubba" type of cup such as the 24 oz ones. That way, you will have it to take to your room or with you when you leave the ship.