In:
You've got a great Royal Caribbean cruise booked, so what's the best way to splurge to plus the vacation?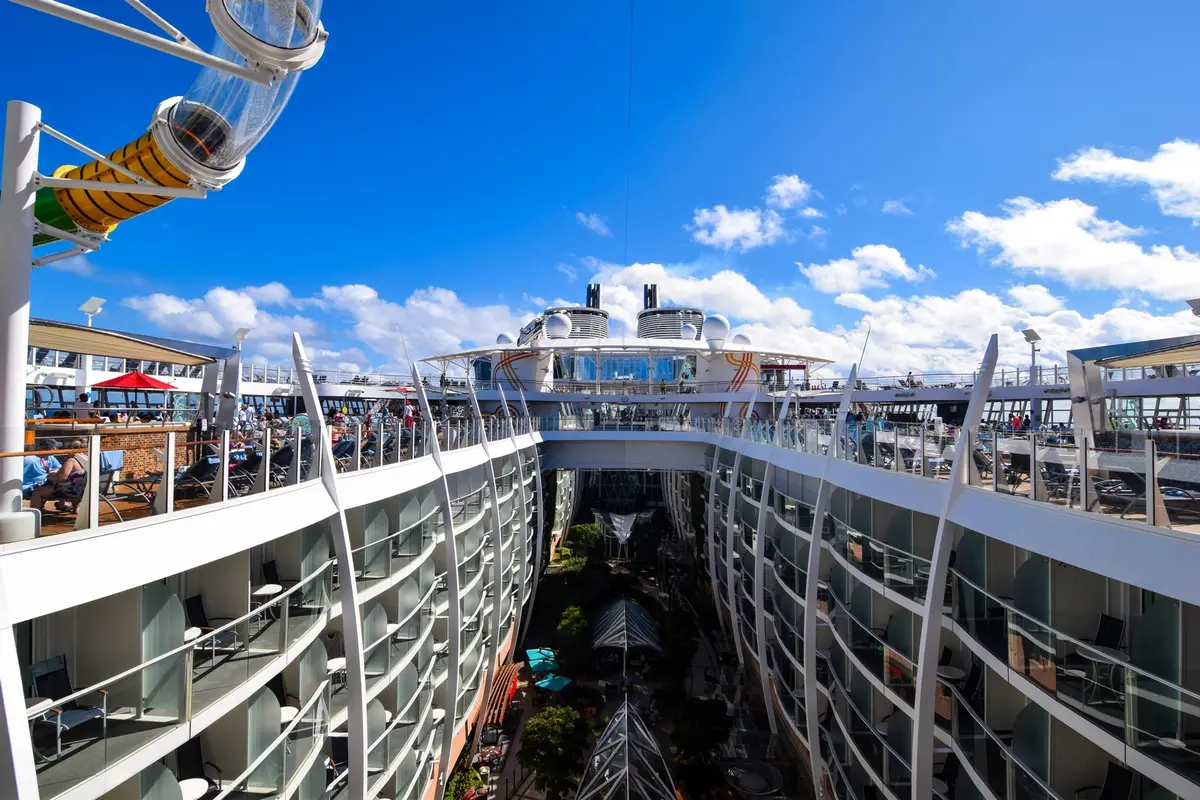 Cruise vacations are a fun tradition for many families, and part of the fun of a holiday is treating yourself to things and experiences you wouldn't do at home.
Certainly there are a lot of ways to budget for an affordable trip, but what if you want to splurge? What are the best ways to spend some extra money, such as $1,000 on a Royal Caribbean cruise?
There are a lot of different things you can spend your money on during a cruise: dining, shore excursions, staterooms, drinks and plenty more.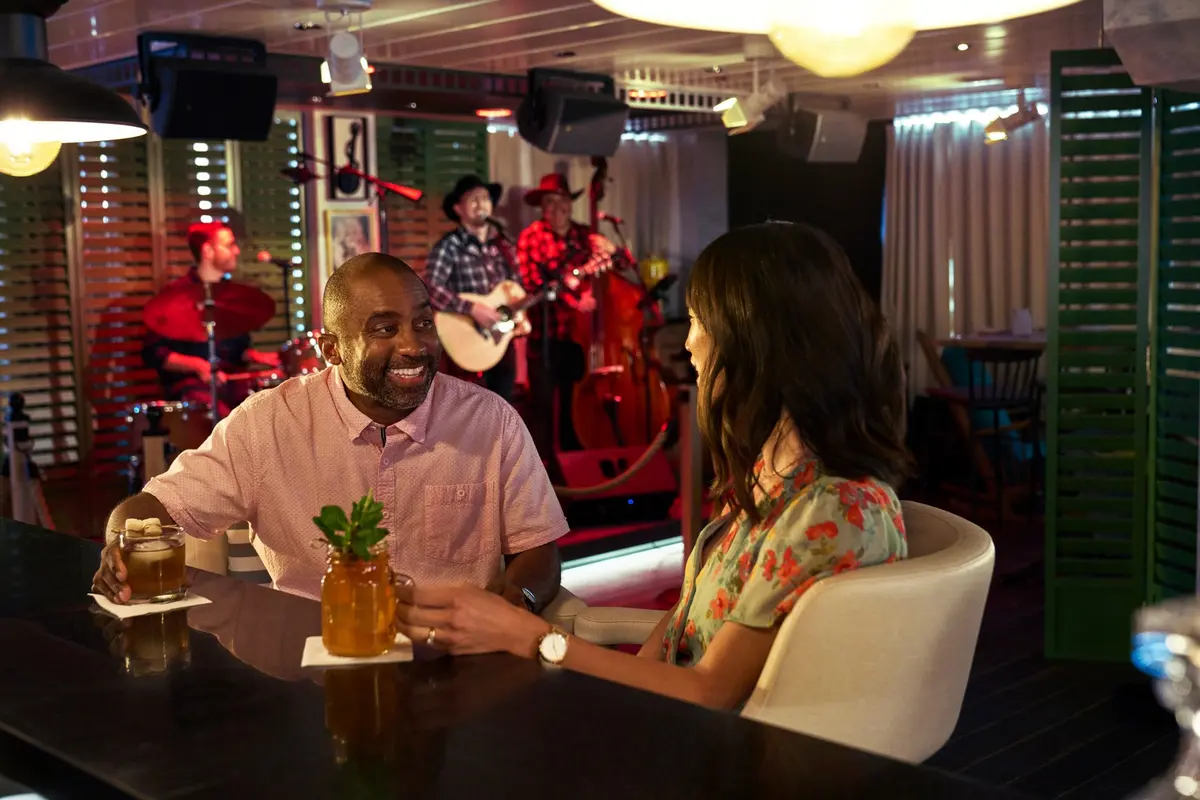 While I've shared many ways to save money and make your vacation budget stretch over the years, there are plenty of times people want to spend extra on their vacation to make it more special.  Perhaps it's an anniversary, honeymoon, graduation gift, or something else celebratory. If you fall into this category, there are definitely quite a few ways to put your money to use on Royal Caribbean.
Even if you're not looking to "make it rain" with cash, these tips could still help those out on a budget because it can illustrate the best ways to spend your money and make it go further. After all, you might be surprised the difference one thousand dollars can make.
Moving up to a suite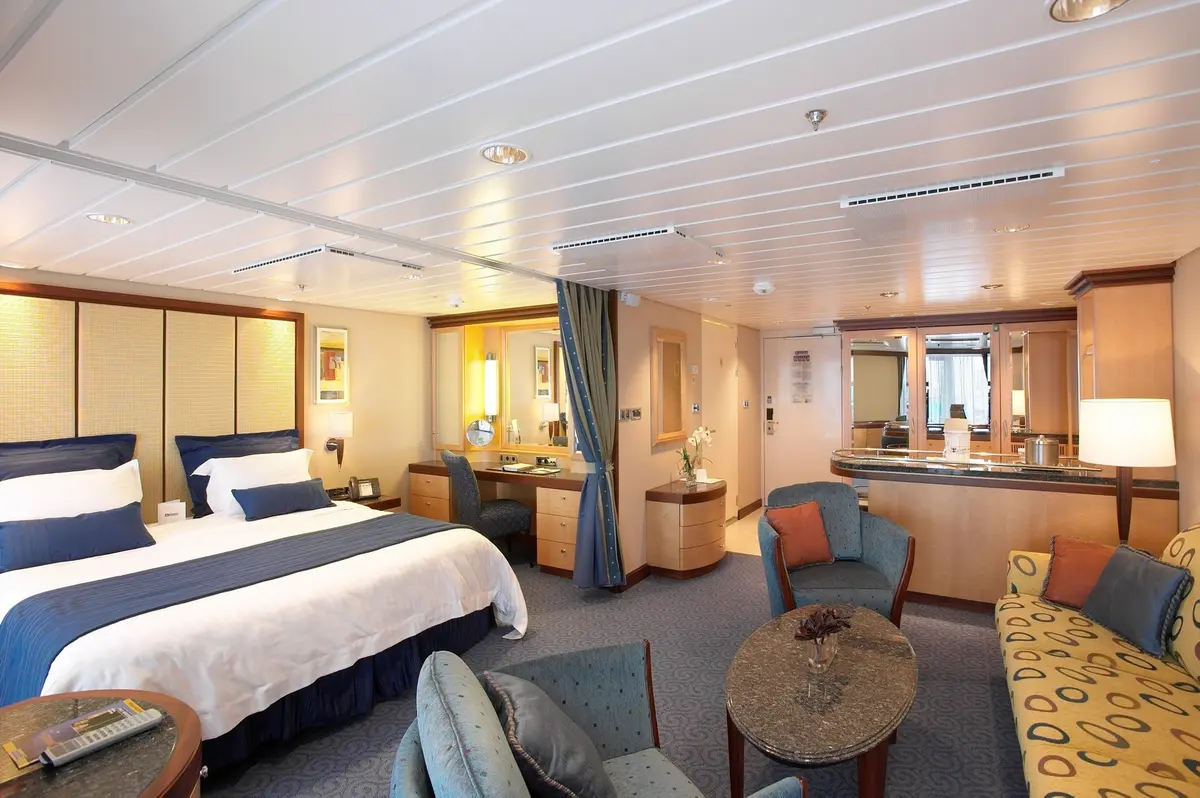 I think a lot of people think about their cruise cabin first when thinking about ways to spend more on a cruise.
Moving up to a larger balcony, especially a suite, means more living space and more amenities during your cruise. Suites include some of the best perks you'll get onboard, short of hitting the top tier of Royal Caribbean's Crown and Anchor Society loyalty program.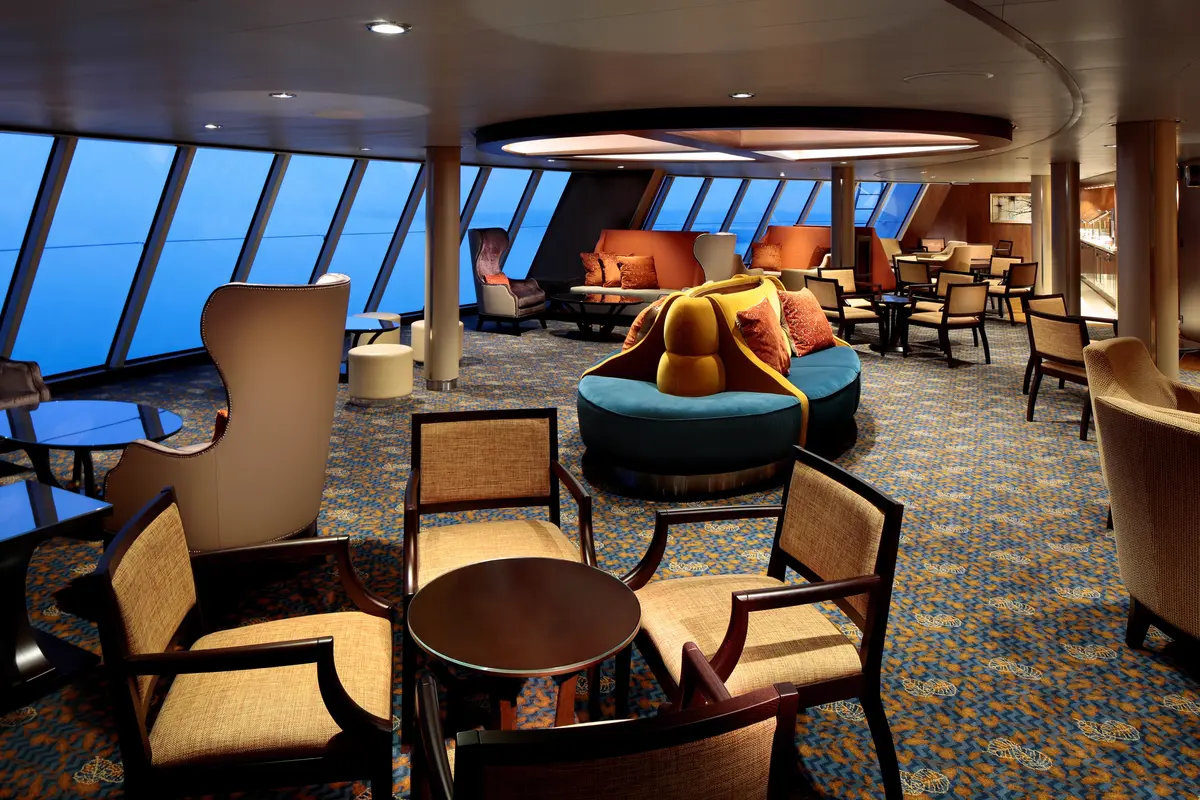 The suite concierge is a dedicated resource exclusively for suite guests that provides a lot of services to you, some of which are unavailable to other guests.
Read more: 10 Surprising things you didn't know the Royal Caribbean concierge can do for you
Then there's the special areas of the ship being in a suite gets you, such as the suite sun deck (or reserved seating at the pool deck) and suite lounge.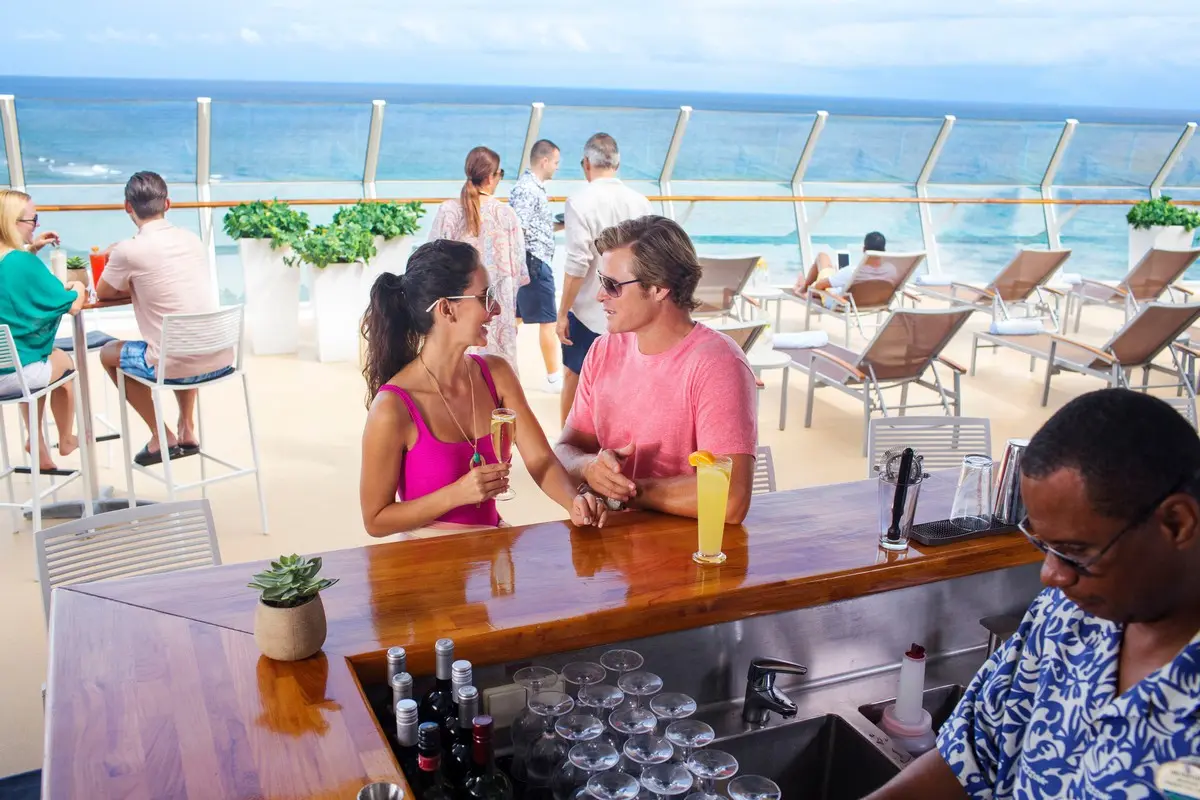 Speaking of the suite lounge, you'll enjoy complimentary alcoholic beverages each evening in the suite lounge, which will return some value for the money spent to move up to a suite.
The caveat to spending your $1,000 on a suite is sometimes it may not be enough to move up. Depending on your group size, sail date, and ship, the cost to move up to suite may exceed the budget you have to spend, but if it's in the cards, a suite is tough to beat as a binge.
Making your cruise nearly all-inclusive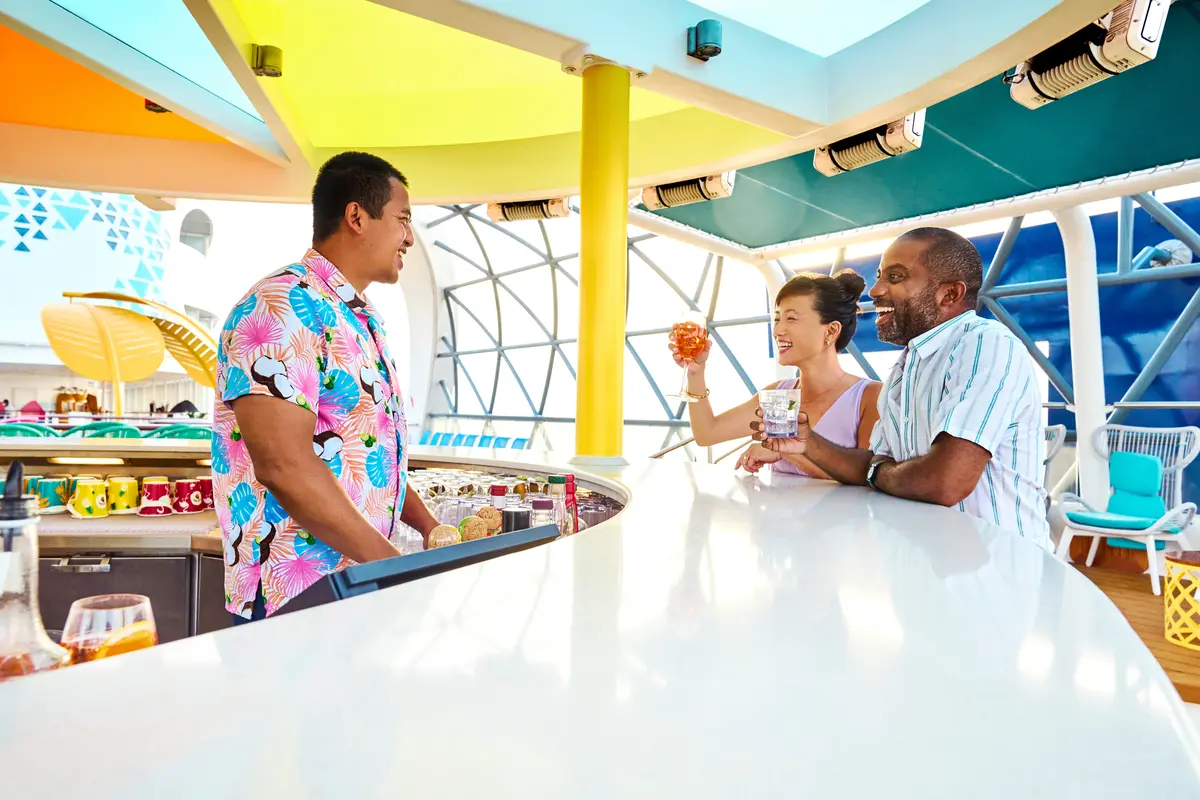 They say "money can't buy you happiness" but it sure can buy you a lot of unlimited add-ons which should help keep you happy.
Royal Caribbean sells various extra packages to its guests as an optional way to cap and include certain popular add-ons.
This includes a Royal Caribbean drink package, specialty dining package, or a photo package.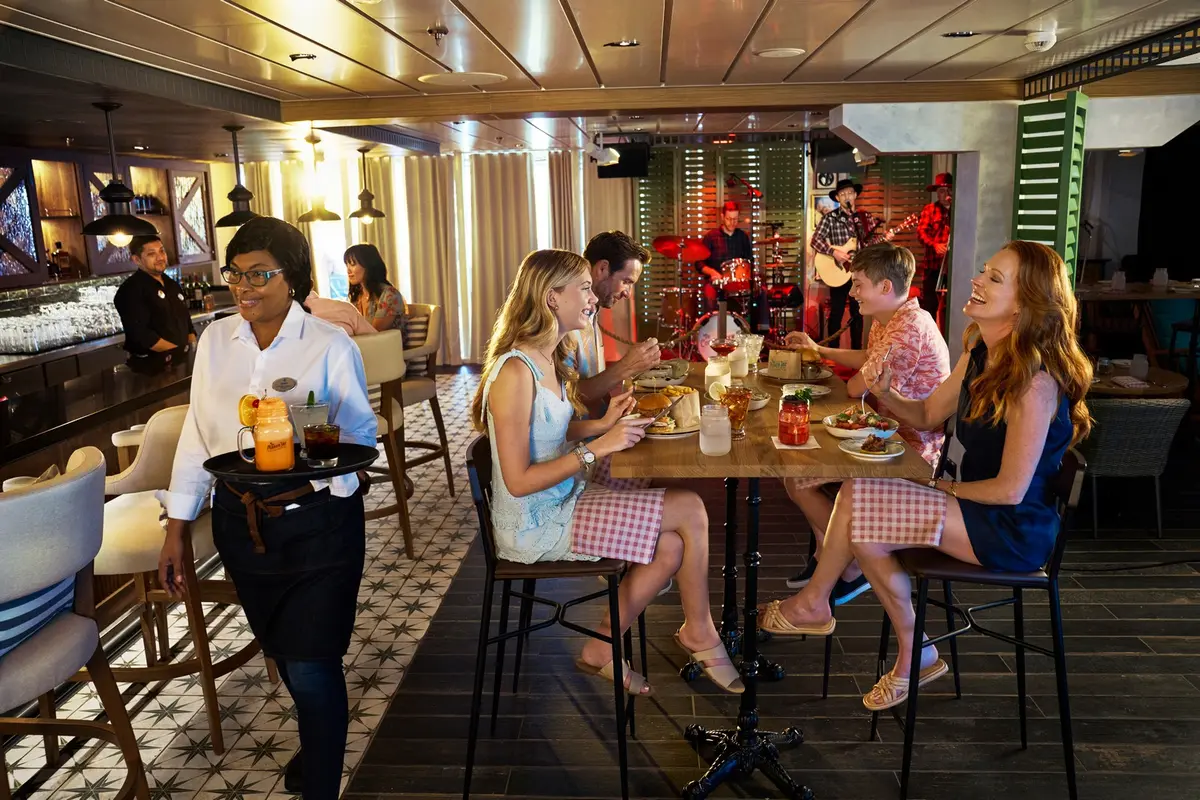 Each of these will include as many drinks, specialty restaurants and photos as you can handle on your cruise. As the name implies, each of these truly is unlimited, so you can go through your cruise not worrying what your final bill will be at the end of the cruise. The peace of mind that comes with these unlimited packages is a major relief.
Depending on the length of your cruise and how many people are in your group, $1,000 might not cover all three of these add-ons. The drink package alone often costs hundreds of dollars for a 7-night cruise with just two adults.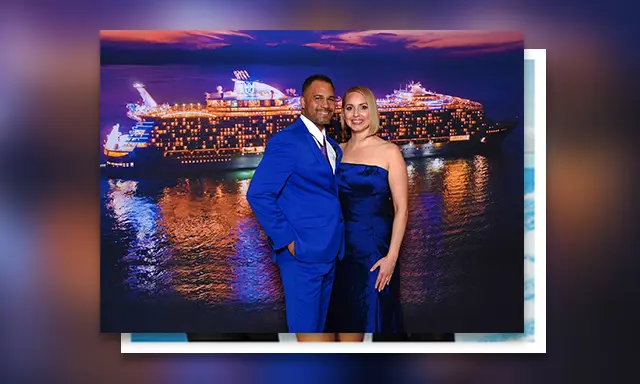 A way to still enjoy these popular add-ons at less of a cost is to purchase one of their lesser packages. The Royal Refreshment or Soda packages are significantly cheaper than the Deluxe Beverage package because it does not include alcohol. The 3-night dining package is going to cost less than the unlimited option. Ditto for a fixed photo package.
Whichever add-ons you buy, there is a tremendous amount of value you can unlock from them.
Read more: What's worth paying extra for on a cruise?
The Key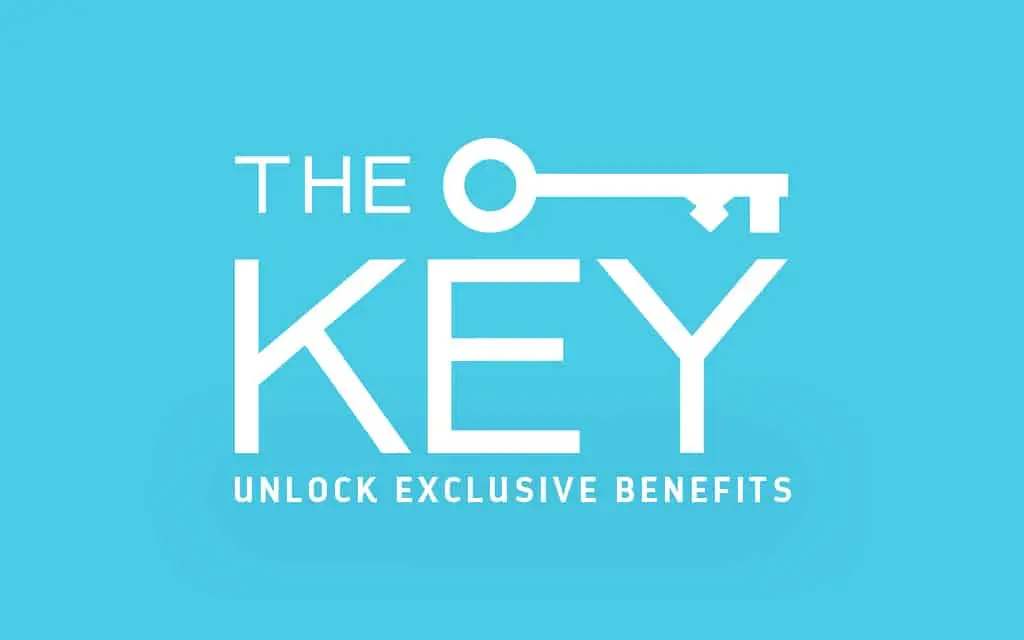 While I don't recommend Royal Caribbean's VIP add-on program as a must-buy for everyone, if you're spending a grand anyway, it's not the worst investment.
Read more: Counterpoint: why we love The Key
The Key is an option Royal Caribbean provides guests with special perks and access while onboard.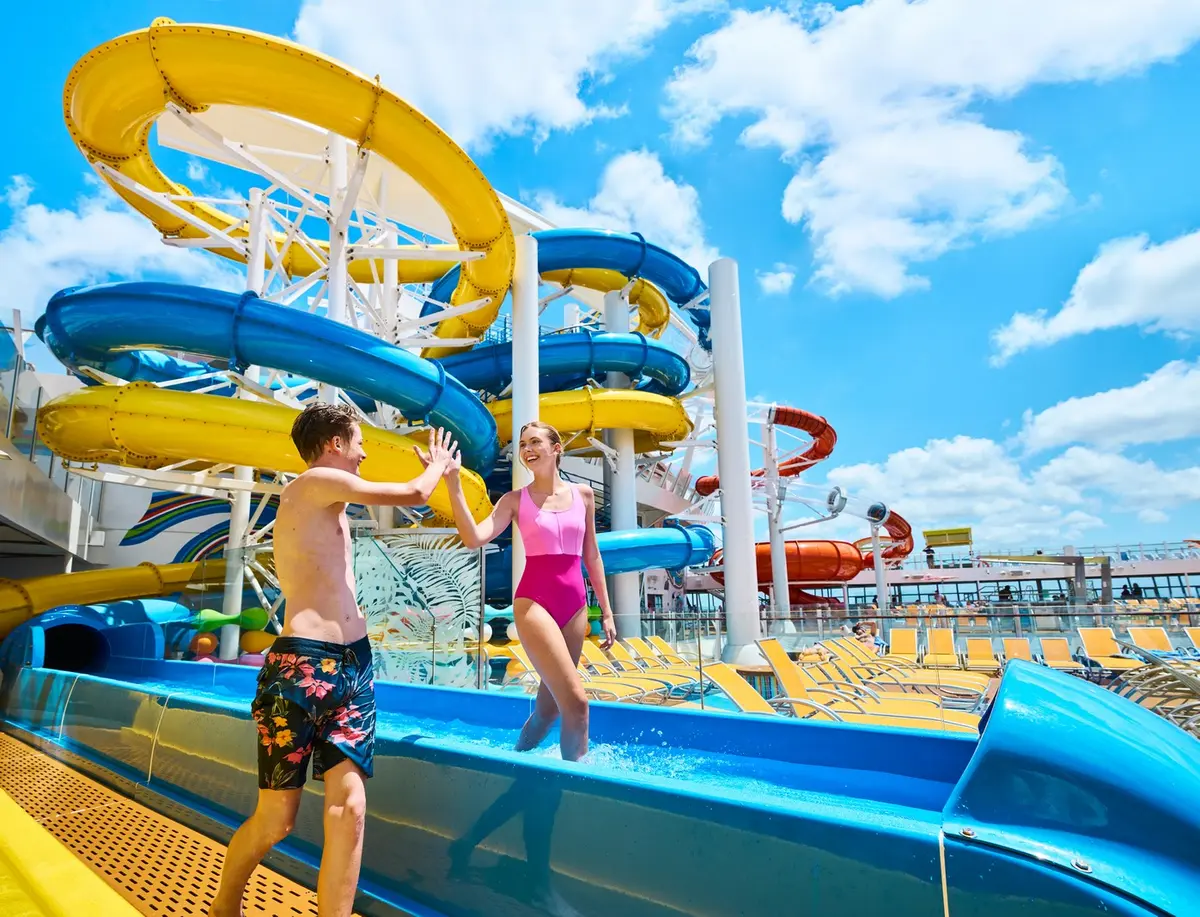 Internet access, early check-in, special times at signature attractions and more are included with The Key.
Having The Key removes anxiety and stress primarily at the beginning and end of the cruise, which is worth something to a lot of cruisers (especially first-timers).
You'll have to buy The Key for everyone in your cabin that is at least 6 years old, but it's likely your $1,000 should cover the entirety of your group.
If you do purchase The Key, be sure to take advantage of everything it offers so you can maximize its value.
Cabana rental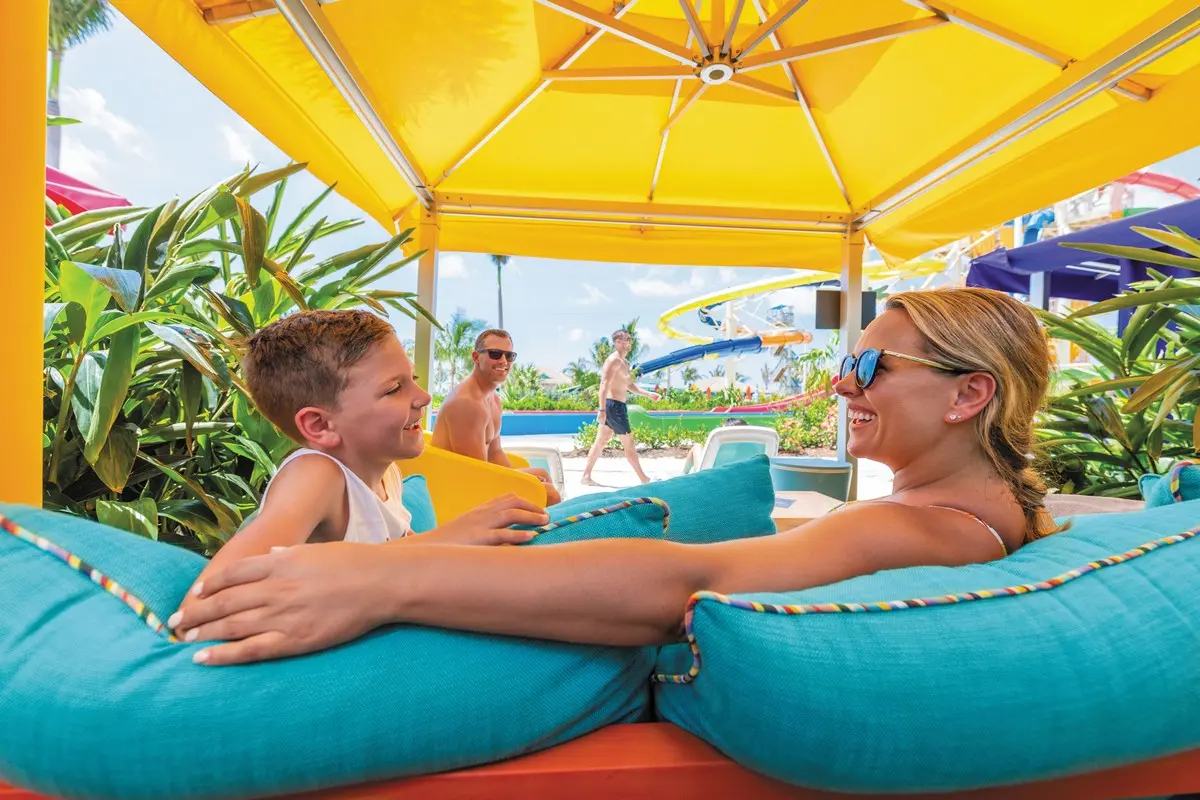 Ever since I tried a cabana for the first time at one of Royal Caribbean's private islands, I've been hooked on this optional purchase.
There are cabanas to rent at Perfect Day at CocoCay or Labadee and they come at various prices.
The reason a cabana rental could be the right choice for your money is it provides lavish benefits during your visit to either of these destinations. For families with kids, having shade, food and drink service, and a base of operations for the day really makes a difference.
There's plenty of seating around both CocoCay and Labadee, but the couch and loungers that come with a cabana are lovely.
The waiter service also makes it extra enjoyable so you don't have to flag down anyone and there's prompt service too. I especially love the CocoCay cabanas will deliver lunch to your cabana.
Behind-the-scenes tour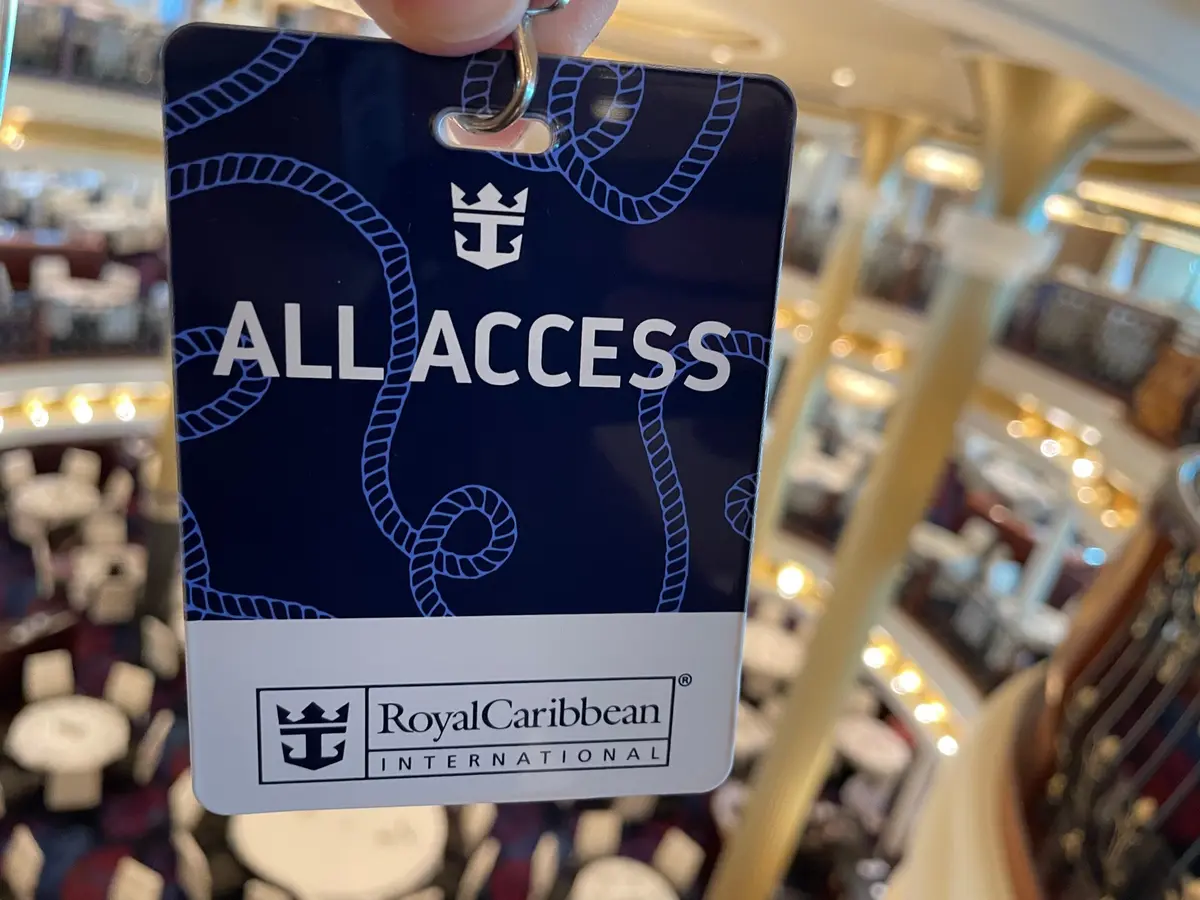 How about spending your extra money on something most guests will never see?
Royal Caribbean has brought back the behind-the-scenes tours, and they are really interesting and fun to take.
The All Access Tour is a 2-hour walking tour of many areas of the ship that will take you to the bridge, engine control room, laundry room, galley and more. The goal is to show you areas you'd never see and get a better understanding of how much work goes on to keep the ship functional and optimal.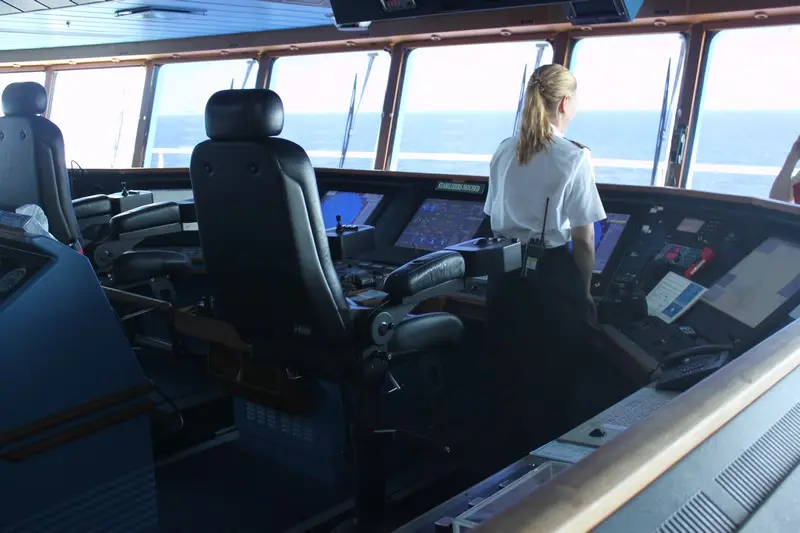 A lot of us wonder what goes into making a cruise ship work so well. It's insightful to see how a ship works, and if you've ever been curious about a cruise ship functions, then this is the tour for you.
More than likely this tour won't blow through your entire $1,000 budget, which will leave you with extra cash for something else.
If you're looking to save $1,000
These extras all sound nice, but what if you'd rather save $1,000 instead of spending it?
If you're looking to cut back on spending on a Royal Caribbean cruise, there are a few different things you can do to keep more money in your pocket for perhaps one of the splurges mentioned in this post.
First and foremost, work with a good travel agent that specializes in cruise vacations so you can take advantage of every discount offered. Did you know there are discounts for residents of certain states or countries? Discounts for active and retired military? Discounts if you're a senior citizen? Money off balcony rooms if you are Platinum or above in Crown and Anchor Society? Interline discounts?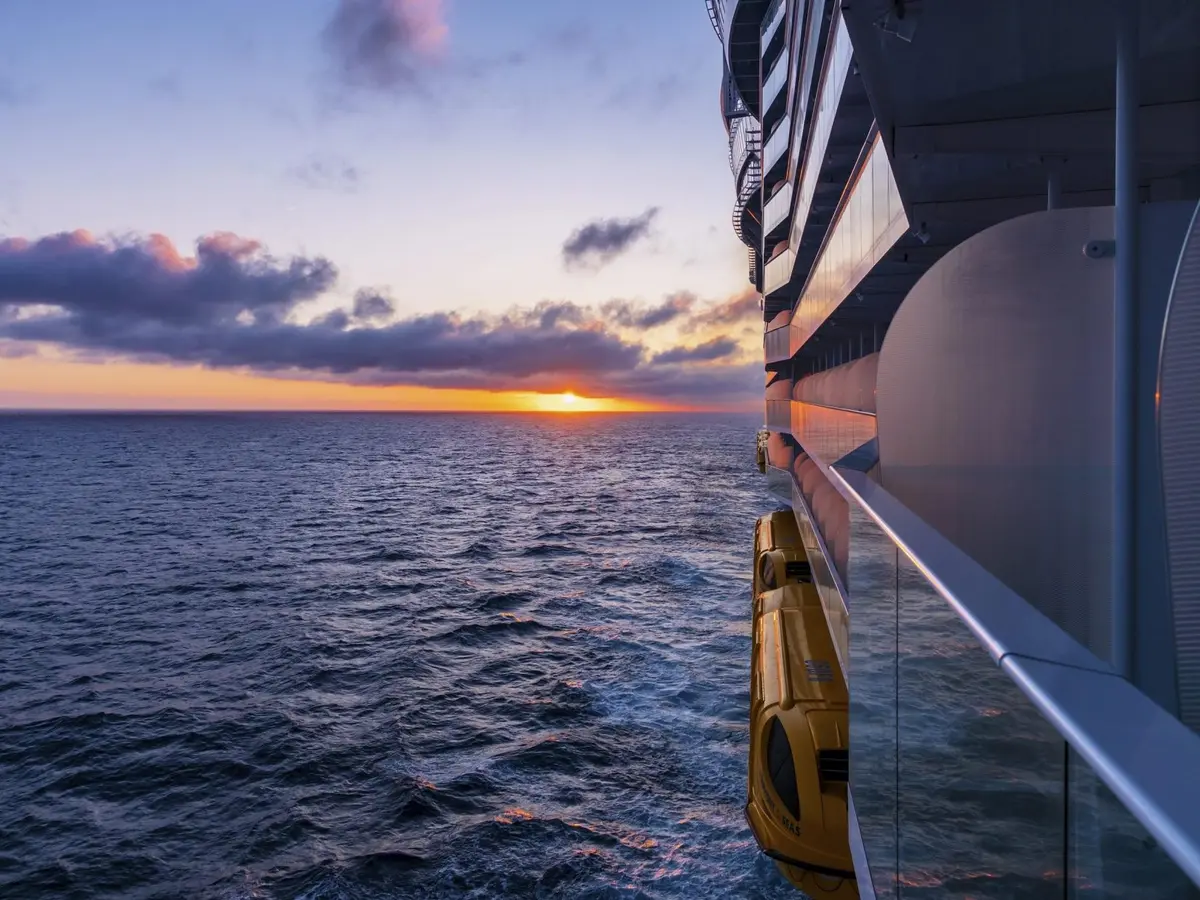 Not only can a travel agent find all the discounts, but their agency or consortia may offer special rates that you would otherwise never know about if you booked on your own. 
Read more: Top things you didn't know travel agents can do for your cruise vacation
If you live in the United States, Canada, or Australia, you can also take advantage of re-pricing if there's a price drop. This strategy has saved me the most money over the years, and it's all thanks to my wonderful travel agent.
It's equally important if you want to shave lots of money off your cruise by booking a cruise during certain times of the year.
Known as "the shoulder season", these are times of the year when cruise prices are a fraction of what they usually cost. Sail the Caribbean in September, Alaska in May, or Europe in October to find incredibly low rates.
In addition to time of the year, you'll spend far less if you skip the new ships. Instead of sailing on Wonder of the Seas or Odyssey of the Seas, take a cruise on Mariner of the Seas, Navigator of the Seas, or Freedom of the Seas. These ships are older, but were recently amplified with new features and are a great choice for families.
There's also plenty of waves to cut costs, such as bring your own wine or non-alcoholic drinks onboard.
Read more: 45 ways to save money on a Royal Caribbean cruise