In:
Is The Key worth it? Matt recently did an updated review of The Key, in our post-Covid cruising world. From his perspective, The Key is not worth it.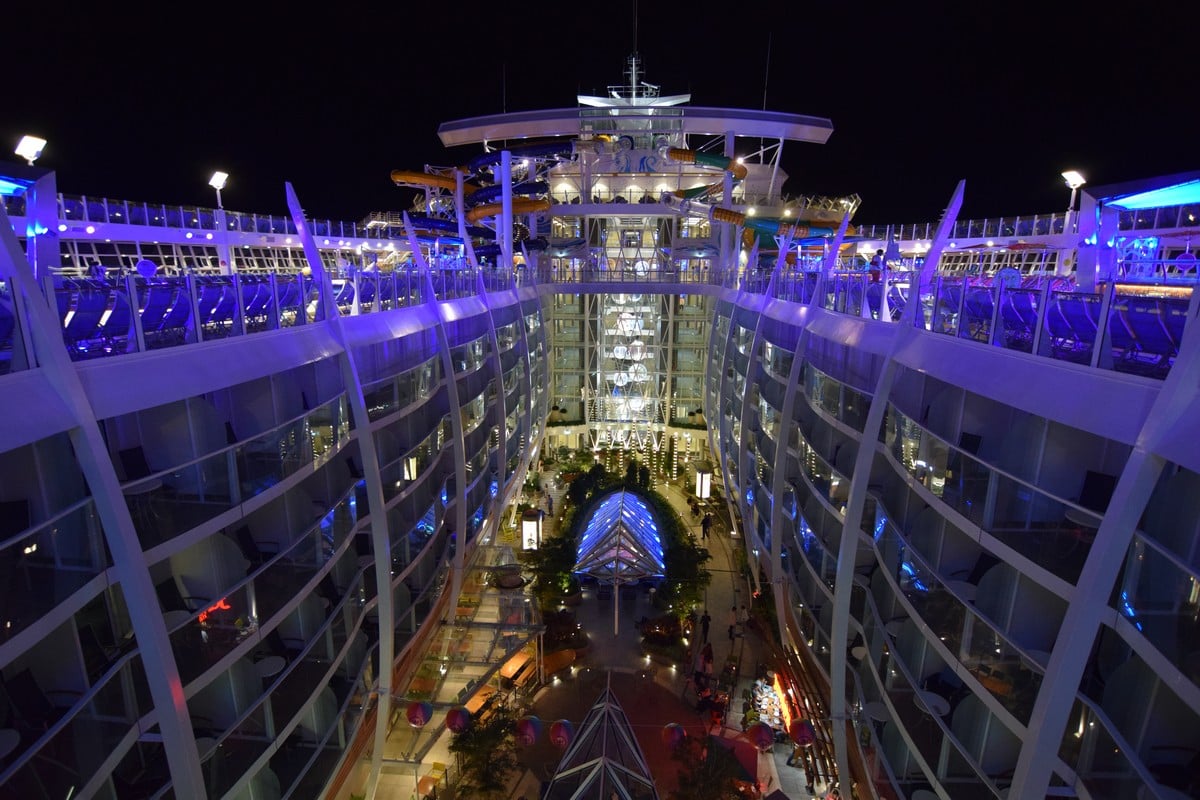 However, I'd like to present a counter argument, as Mr. Mills and I love The Key, and have purchased it on every cruise since it debuted!
Early Arrival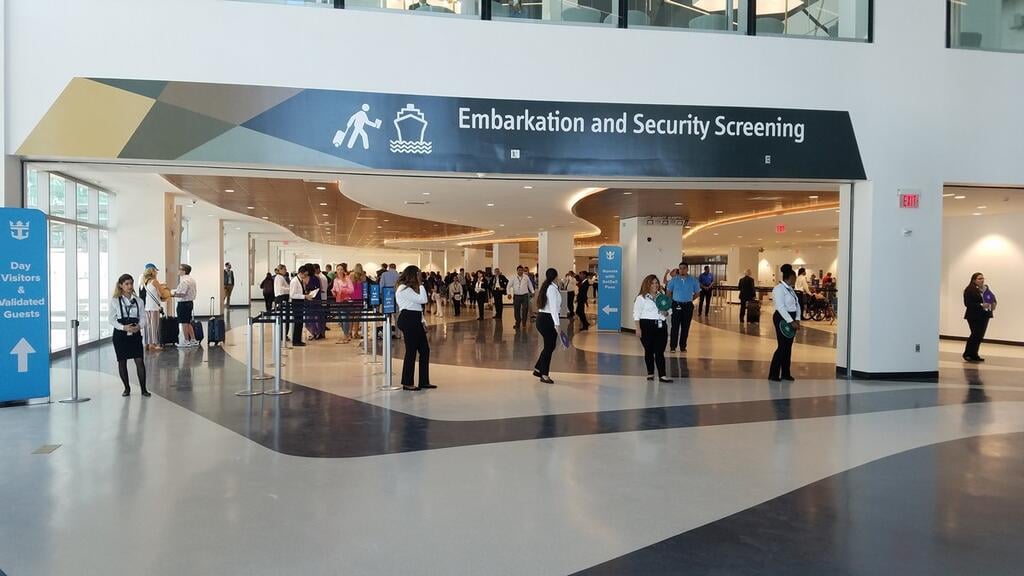 The first benefit is the early arrival, and we take full advantage of that.
We always fly in the night before, since we live in the Midwest, where weather is unpredictable. Since we can't stay at our lodgings past morning anyway, we want to get on the ship as early as possible. With The Key, we are usually some of the first people on board.
This was especially helpful when, on our latest cruise, Symphony of the Seas, the check in lines were atrocious. We were on board by 11:15, but the regular guests stood in line for hours, as no one was paying attention to the assigned times. From what we heard later, it was one of the worst check-ins our fellow cruisers had experienced. We were very glad to not have to go through that!
Embarkation day lunch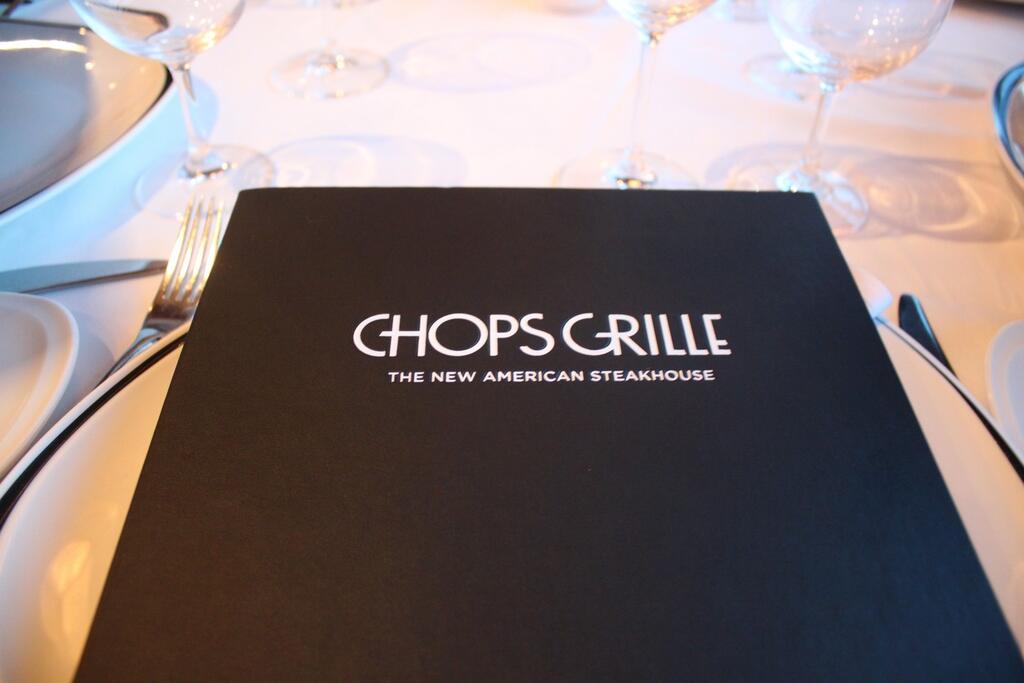 We also love the Chops Grille lunch in the Main Dining Room. Sure, there are other options, like the Windjammer and Park Cafe, but they are always so crowded
That sit down lunch, after a whirlwind of travel, gives us a chance to breathe and relax before moving on with the rest of our embarkation day to-do list.
And with only one exception, our room is always ready with luggage at the door when we are finished! That's the only reason we don't take advantage of the carry-on luggage drop off. We haven't needed it yet!
Room service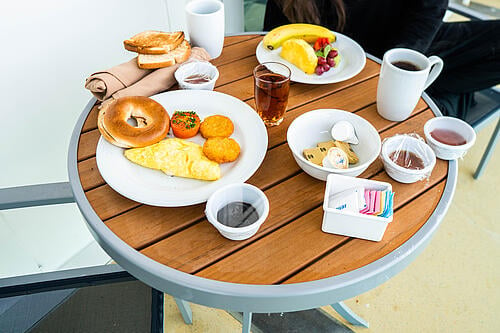 This most recent cruise was the first time we've taken advantage of the free room service, but it certainly won't be the last. Like Matt, we've always been Windjammer folks in the morning--Mr. Mills is an early riser for his workouts, so we'd just get our own breakfast before whatever activity was planned for the day. But, since tables were tough to find this time, that room service came in handy!
And, it was so easy (as long as we remembered to put the request out the night before). I recommend the blueberry pancakes.
Disembarkation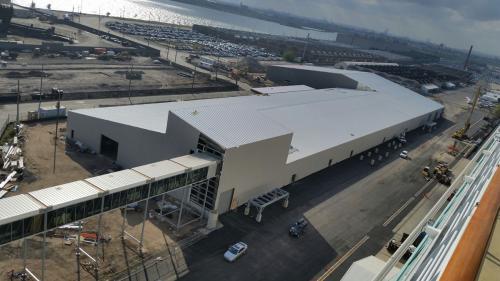 The debarkation breakfast is nice for similar reasons to the Chops Grille lunch.
We can take our time in the morning, have one final relaxing meal before we are evicted, and we don't have to stress about what order we are getting off the ship. Our luggage is also placed in one special Key area, so no hunting for our baggage. Just grab and go, straight through security.
Other benefits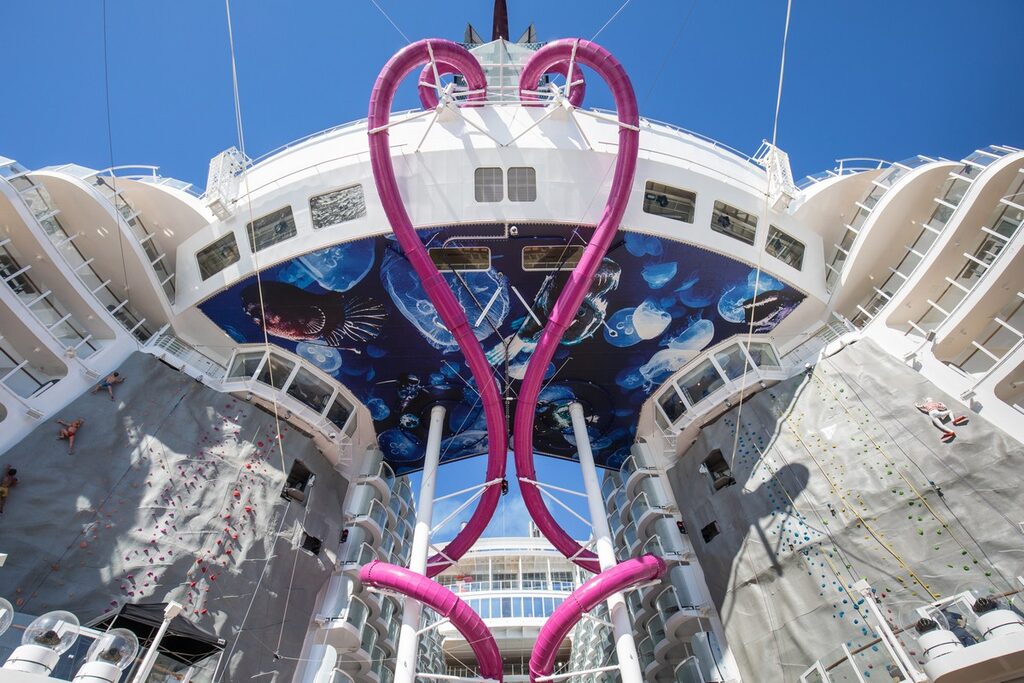 One more benefit that we took advantage of this trip, was the added 25% off specialty dining.
This was originally added because the Chops lunch had been taken away due to Covid protocols. It was added back to our sailing, but they kept the 25% off too! I hope they keep that on the list for future Key benefits, as it was nice to get a little extra off of dinner. 
I will agree with Matt about the reserved seats for shows--there really aren't any bad seats in the house, and having to show up so early kind of takes away the point. We aren't big FlowRiders or Rock Climbers, either, so we haven't taken advantage of those benefits.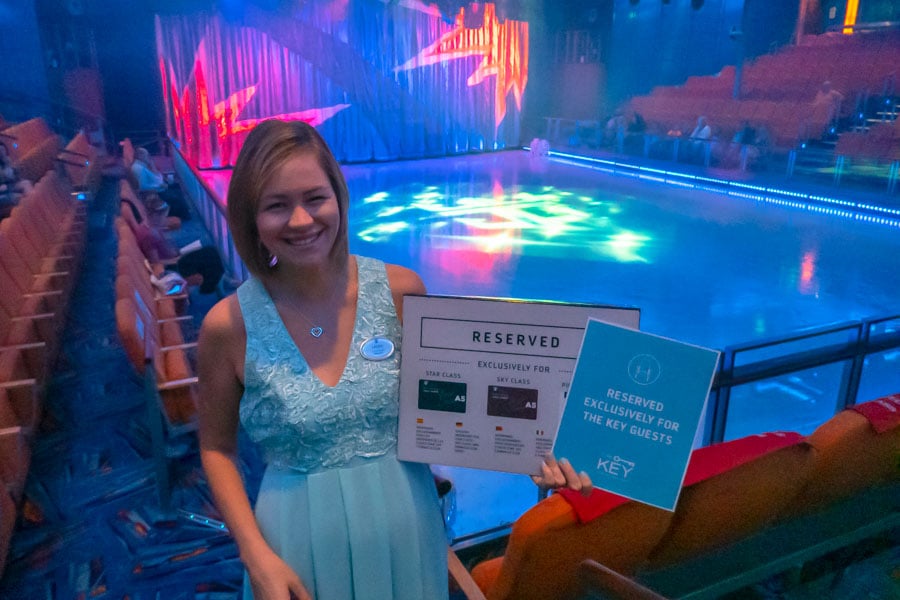 Since we aren't top tier members yet, and we don't stay in suites, we find that The Key just makes some things easier for us during the cruise.
We are going to pay for the internet anyway, so for the two of us, it isn't much more expensive to upgrade.
Having The Key takes a lot of anxiety and stress away at the beginning and end of the cruise, especially, and for us, that makes the additional cost well worth it!