In:
Royal Caribbean's priority access program that anyone can buy, The Key, is coming back, and already many guests are reporting changes to the program on various ships.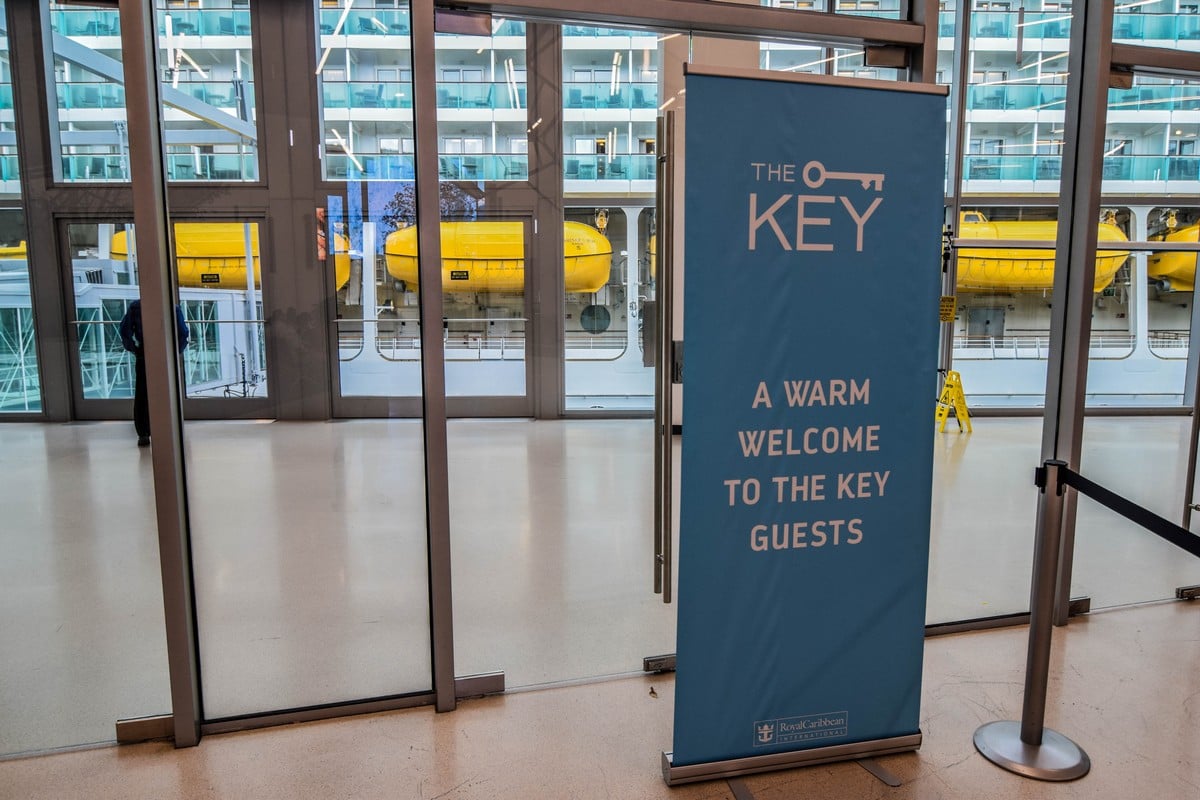 Last week, RoyalCaribbeanBlog.com reported on changes to The Key on Symphony of the Seas, and those same changes are being done on many other ships in the coming weeks.
RoyalCaribbeanBlog.com readers have reported getting emails from the cruise line informing them of new policy changes to The Key, primarily a result of Covid-19 protocols.
The Key is an optional add-on you can purchase to get VIP treatment in certain situations onboard Royal Caribbean cruise ships.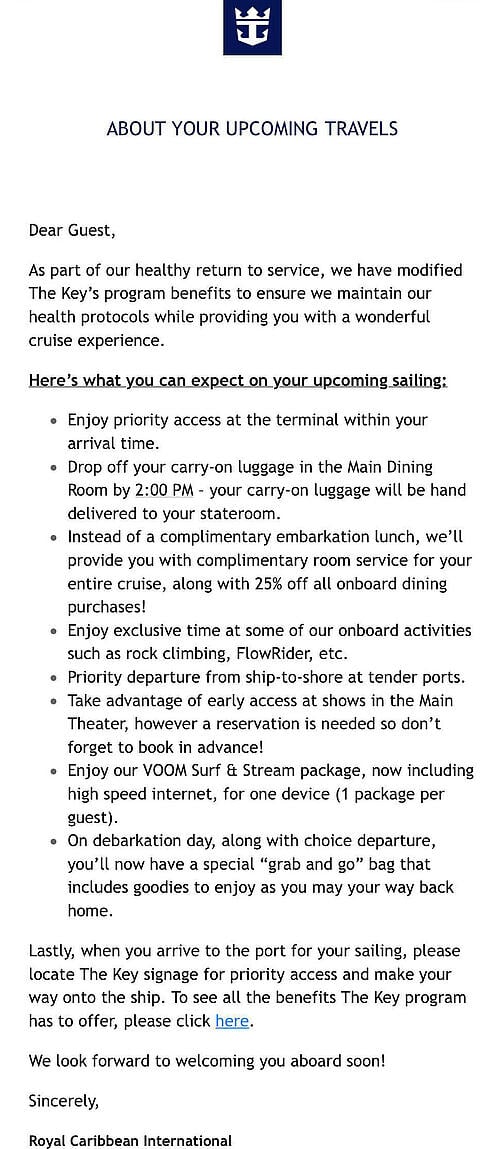 Emails sent to guests that purchased The Key list the same changes as a result of Royal Caribbean's need to maintain healthy protocols onboard.
Here is a list of the changes to the program:
Priority access in the terminal (within booked arrival time) on Day 1

Priority access will not be offered in Vancouver, Canada or any Australia ports

Carry-on luggage drop-off in the Main Dining Room with stateroom delivery

Carry-on luggage is limited to two pieces per guest cannot weigh more than 25 pounds per carry-on.

Complimentary room service for the duration of the cruise and 25% off onboard dining purchases
Private time at onboard activities including Rock Climbing, FlowRider and more
Priority departure at tender ports of call from ship-to-shore
Early access at shows in the Main theater, Aqua Theater, Studio B, and Two70 (all guests must have a reservation to qualify)
VOOM Surf & Stream 1-Device high speed internet — 1 package per paying guest
On debarkation day, a special "grab and go" breakfast bag and choice departure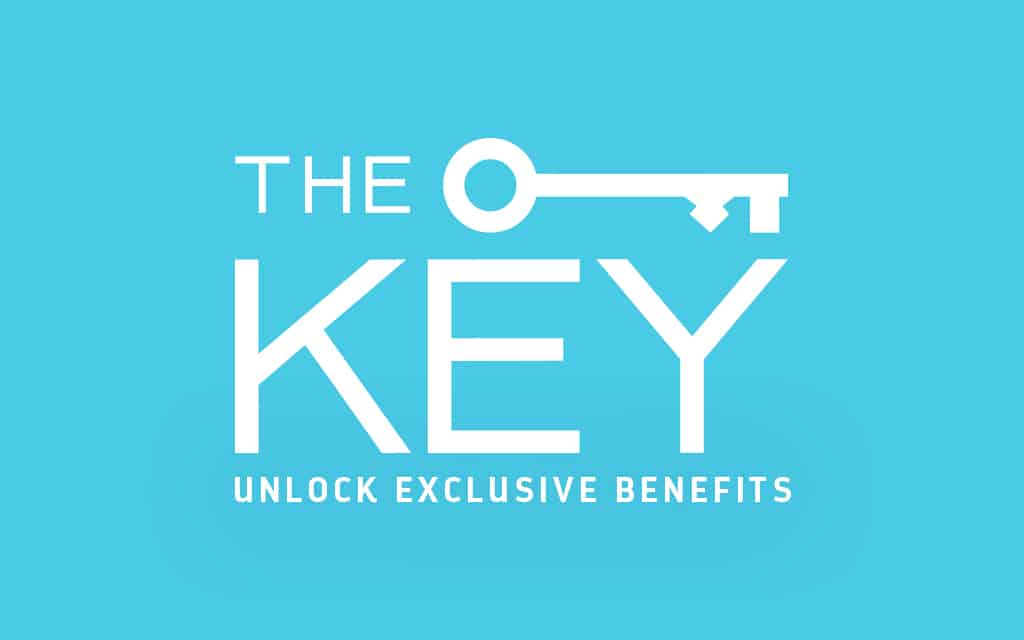 The changes to The Key began with Symphony of the Seas on the October 2 sailing, and will fleetwide (excluding China sailings) as Royal Caribbean begins to roll out the changes across the ships.
The price of The Key varies, and starts at $25.99 per day, per person, although there can be discounts available to bring that price down.
All guests over the age of 6 in the same room must purchase The Key.
Guest reaction
Over at the Royal Caribbean Information Facebook page, there were plenty of comments about the changes.
Most of the comments seemed to be in favor of the changes.
Melanie Harris simply said, "I really like the changes, glad we have it."
Erin Berton Baker added, "If that is permanent I'd seriously consider. Love the free room service!"
Susan Christmas bought The Key after reading about the changes, "I think it's better. After I saw this post, I went and booked it."
Yvonne P. Dumont did not like the change to the boarding day lunch, "I'm disappointed about the amazing lunch not offered anymore on boarding day anymore."