In:
During an earnings call with investors today, Royal Caribbean's executives discussed a variety of topics related to the company's financial success in the third quarter. Part of those discussions shed some light into various plans and progress being made by the cruise line that guests may find intriguing.
Hurricane Dorian cost Royal Caribbean $27 million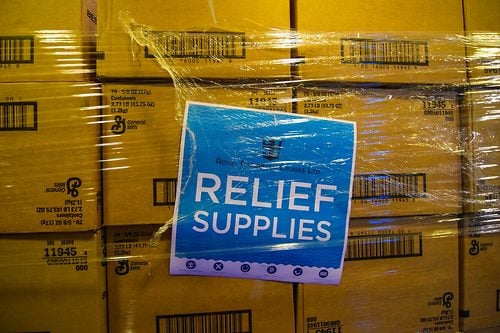 Anytime a hurricane disrupts cruise itineraries, there is an impact on Royal Caribbean's bottom line, but Hurricane Dorian caused the largest impact of any hurricane in Royal Caribbean's history.
Royal Caribbean Chief Financial Officer Jason Liberty characterized Hurricane Dorian's unusual, one-time impact on Royal Caribbean's financial performance.  Three main Florida embarkation ports closed on a weekend as a precautionary measure.  These measures impacted 16 sailings and made this the most disruptive storm in the company's history. 
The financial impact was particularly large because the affected ships included the very successful Oasis-class, because Perfect Day at CocoCay was closed for 10 days, and because of the cruise line's extensive relief efforts.  The combination of guest compensation, the closure of Perfect Day at CocoCay and the relief efforts negatively impacted the third quarter by $27 million.
Guests love the upgrades and enhancements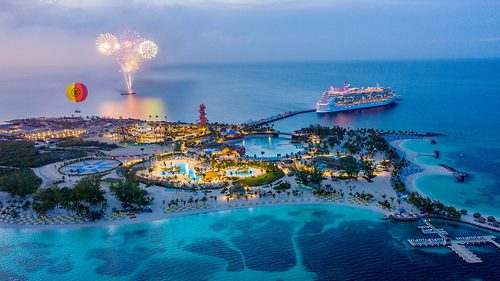 Royal Caribbean's investments in destinations and ships continue to be a hit with guests who are booking cruises to experience them.
Royal Caribbean Cruises Ltd. chairman and CEO Richard D. Fain spoke about this effect, "Perfect Day at CocoCay continues to amaze our Royal Caribbean International guests, and boost our bottom line. Our vessel modernization program is driving strong results. These upgrades are expensive, but our guests love them and reward us accordingly."
"Or take our investments in technology, which are beginning to bear fruit. These investments are expensive, and demanding, but they improve the experience for crew and guest alike. They make us more attractive, or more efficient. "
Perfect Day at Lelepa will built with sustainability in mind
Royal Caribbean recently announced a new Perfect Day island destination in Vanuatu, and the island will be powered by renewable sources of energy to ensure it is carbon footprint is reduced.
Mr. Fain spoke about their plans for Lelepa, "There's also one, very special aspect of this project that is also worth noting. Lelapa will be the first private cruise destination in the world that achieves carbon neutrality. All of the energy consumed will be generated from renewable sources. Accomplishing that requires both major investment and major innovation, but Perfect Day at Lelapa will be rich in both."
A look at how many guests are experiencing Perfect Day at CocoCay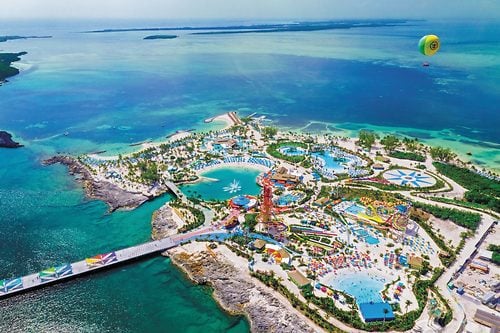 You do not have to listen to earnings call with investors to know Perfect Day at CocoCay has been a giant hit with guests.
Mr. Liberty mentioned at one point in the call, more than 70% of Royal Caribbean's guests sailing on a Caribbean cruise will experience Perfect Day at CocoCay.
Plans for Perfect Day at Lelepa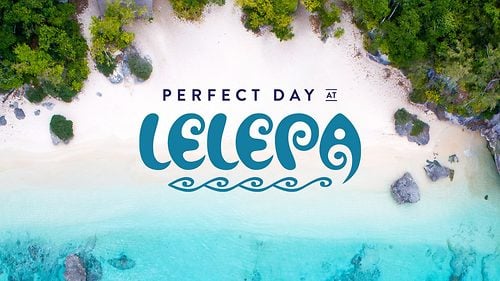 Royal Caribbean International CEO and President Michael Bayley provided a few details on Perfect Day at Lelepa in Vanautu during the call.
Mr. Bayley indicated Perfect Day at Lelepa should open in late 2021 or early 2022.
He also said that guest volume for Perfect Day at Lelepa will be less than Perfect Day at CocoCay, "The volume will be less less than Perfect Day at CocoCay, which I think at its peak in a few years will get to close to 3 million people going there. The number for Vanuatu, I think, reaches close to 750-800,000 is currently in our plans."