In:
The arrival of Royal Caribbean's Wonder of the Seas heralds a point in time where the cruise industry is ready to move past the comeback phase.
"The Royal comeback is behind us. We are back. The world's greatest vacation is back," is what Royal Caribbean International Senior Vice President of Hotel Operations, Mark Tamis, told members of the media while onboard Wonder of the Seas this week.
Since June 2021, Royal Caribbean has been focused on getting its ships back up and running.  But with two new cruise ships launched in less than 6 months, the cruise line is ready to look forward to getting back to the sort of plans it had before the pandemic.
Royal Caribbean's Senior Vice President and Chief Product Innovation Officer Jay Schneider oversees quite a few of these plans, including the line's private destinations, ship upgrades, and new builds.
With Wonder of the Seas in operation, Royal Caribbean has big plans for the next few years across the world.
While Royal Caribbean's next new cruise ship is Icon of the Seas, there are plenty of other things coming down the pike, "We're working on Oasis six. We're working on the expansion of CocoCay with Hideaway Beach. We're working on our new Beach Club in Paradise Island and Nassau."
Those plans are projects the company has publicly commented on, but there's more on the horizon, "We're also imagining the far flung future as well, because as a brand, we're never going to stop innovating."
Icon of the Seas
Ever since Royal Caribbean announced it had plans to build a new class of cruise ship with the Icon Class, there has been very few details, but that may soon change.
Mr. Schneider indicated that the public will finally hear more about Icon of the Seas in the April or May timeframe, "We go to market on Icon in the next two months."
"Over the next two months, you'll hear us talk publicly about the size of the ship, the number of passengers, the neighborhoods."
That's right, Icon of the Seas will retain the neighborhood concept from the Oasis Class ships, but Mr. Schneider hinted that may be the only traditional aspect of the ship, as they intend to innovate beyond what the Oasis Class offered.
"Everything you'll see on icon will will be an evolution or revolution. And and we'll push forward again us being the at the top of the mantle on the ultimate family vacation."
Port projects
Besides new ships, Royal Caribbean is hard at work on a number of land-based initiatives. Here's what Mr. Schneider had to share for updates on each of these previously announced expansions.
Royal Beach Club in Nassau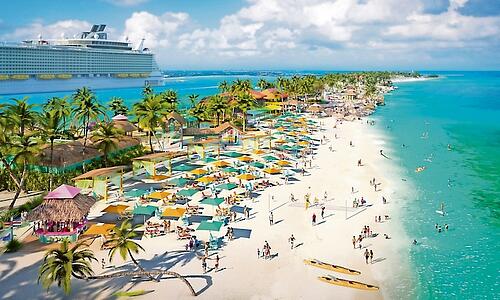 "Moving forward, we are still in negotiation with the government on the full proposal.
"We've been going through our environmental impact assessment. We've posted as a result of that on our website, our various plans."
Freeport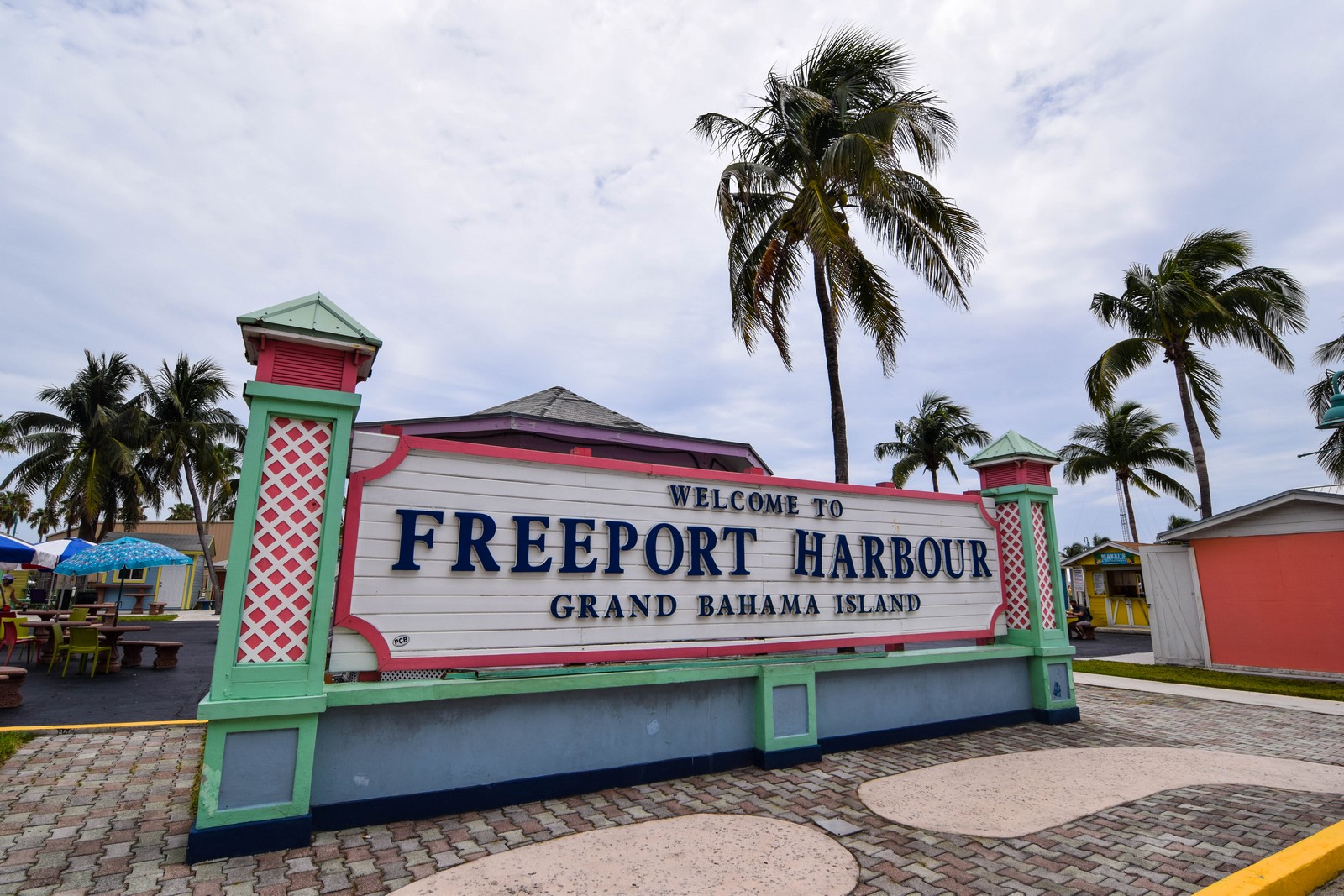 "We continue to move forward with our port development in Freeport."
Royal Beach Club in Antigua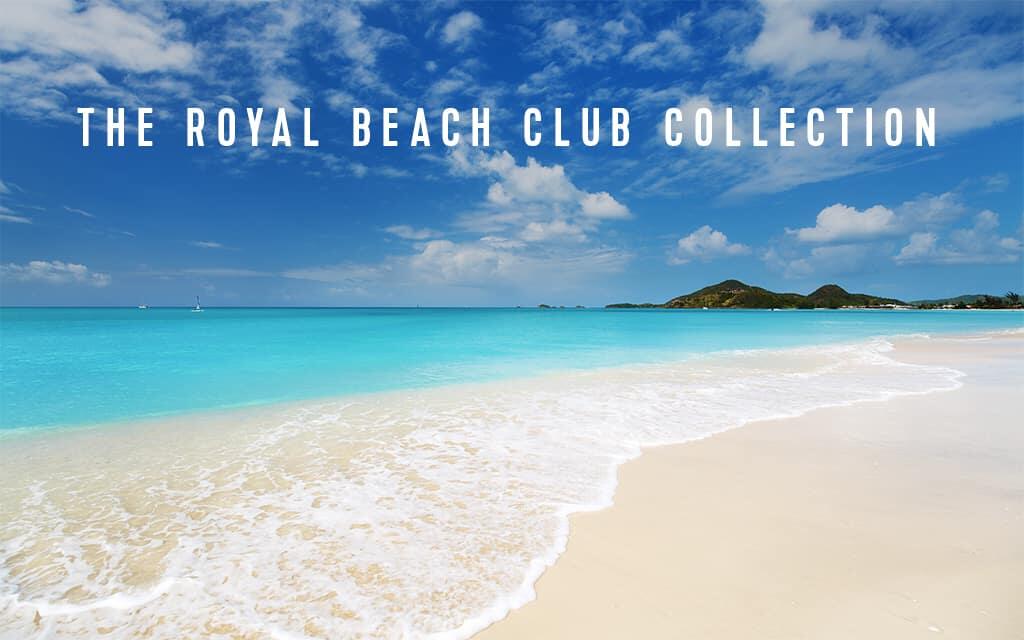 "We still have an ambition for a Royal Beach Club in Antigua."
"Right now, our priority is the Royal Beach Club and Paradise. First, we want to really get one live, understand it before we commit to the next Royal Beach Club."
Perfect Day at Lelepa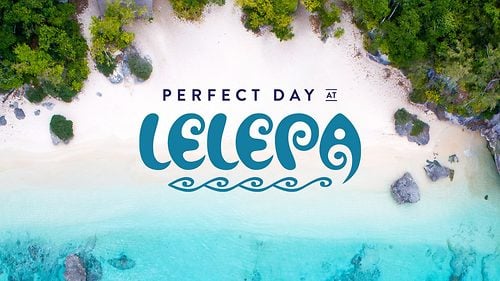 "It's still in our planning cycle. We are really waiting for the Pacific to reopen in a massive way."
"We, as an industry, are a challenged right now, with China closed and with a slow opening of Australia."
Hideaway Beach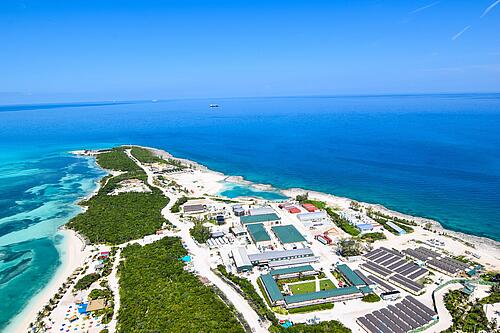 "Hideaway Beach is under construction right now."
"There were a handful of decisions that we made during the pandemic to be smarter about that construction, specifically just the movement of some of the back of house functions."
"It's going to be an amazing adult space for about 2,000 guests opening, opening in... mid to late 2023."
Royal Amplifications
The pandemic caused a few Royal Caribbean cruise ships to miss their planned amplifications, but those plans are not totally gone.