In:
Royal Caribbean has filed two new trademarks that are likely intended for areas of its private island in The Bahamas.
It's no secret that Royal Caribbean intends to expand Perfect Day at CocoCay, having already talked publicly about plans for an adults-only area of the island.
Trademarks filed last week with the United States Patent and Trademark Office confirm one name and signal the name of potentially another new area.
Here's what Royal Caribbean filed and what it could mean, keeping in mind that not everything Royal Caribbean trademarks ends up being used.
Hideaway Beach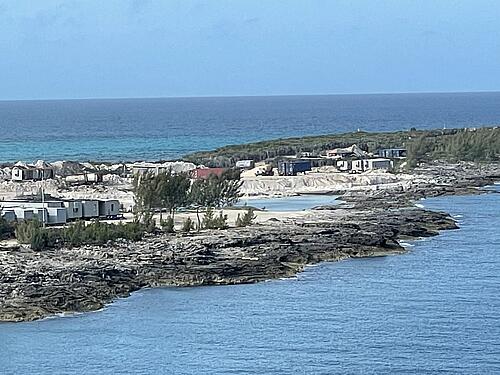 Already announced by Royal Caribbean as a project, Hideaway Beach was formally trademarked with a filing on April 27.
Hidewaway Beach will be an adults-only expansion of Perfect Day at CocoCay. It will be located west of the island's pier, adjacent to CocoCay's Thrill Waterpark. 
Royal Caribbean International President and CEO Michael Bayley confirmed the area will be an adults-only area. In March 2022, Royal Caribbean's Senior Vice President and Chief Product Innovation Officer Jay Schneider said the timeline for opening is mid to late 2023.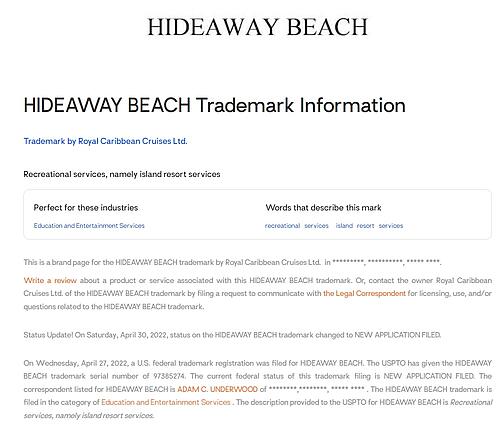 The trademark filing describes Hideaway Beach simply as, "Recreational services, namely island resort services". Trademark descriptions are usually quite vague.
Little else is known about what this new area will offer beyond the fact it will be limited to adults.
Secret Cove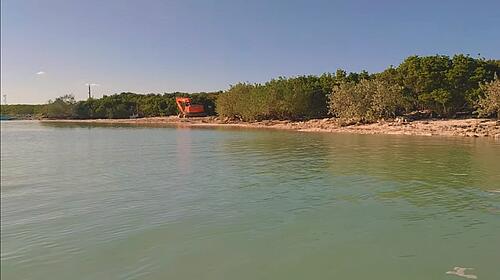 Royal Caribbean also filed a trademark for Secret Cove on April 27.
Just like Hideaway Beach, the trademark lists in the description Secret Cove as being, "Recreational services, namely island resort services."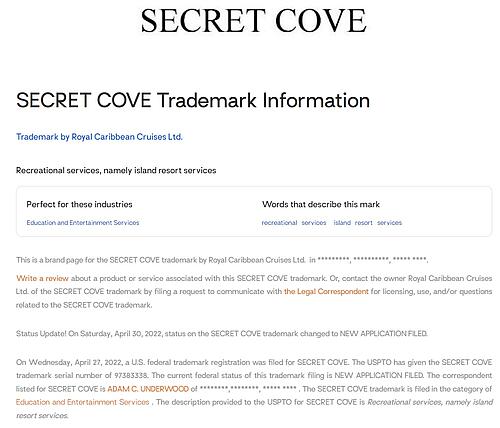 Royal Caribbean has not announced or referred to anything yet named Secret Cove, but a crew member YouTube video might share insight into what it could be.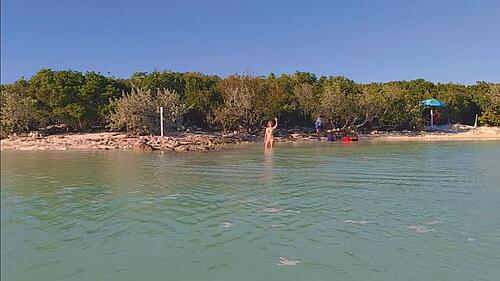 Martina, a Royal Caribbean crew member onboard the Serenade of the Seas, posted a YouTube video from December 2021 that refers to an area of CocoCay beyond South Beach called "Secret Cove" that was being used as a crew member-only beach.
"This is the place to relax, to be ourselves, and to get a little bit away from the work," she says in her video.
She describes it as a place for crew members to hang out and enjoy time off.
Whether or not Secret Cove is intended to remain crew-only or become another new expansion area for cruise ship guests remains to be seen.
It's also entirely possible the trademark refers to something else completely unrelated to CocoCay.