Posts

533

Joined

Last visited

Days Won

2
marti314's Achievements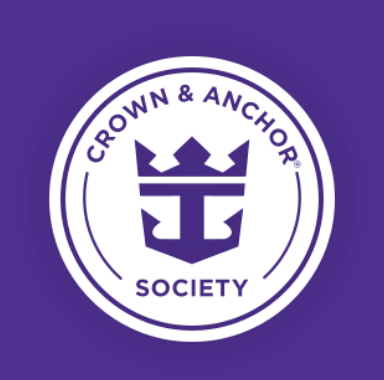 Diamond Plus (6/7)
621
Reputation
Hopefully they put the horns on her like they did with Voyager back in the day.

I will give my personal opinion here. For those of you who travel to land based destinations, say Las Vegas and stay at somewhere like the Signature MDM, Delano, Venetian or even the Cosmopolitan you know what a Suite is like. Unfortunately when you are talking JR Suites all the way up to Grand Suites the rooms and amenities just wont compare with those land type suite experiences. Yes the rooms are larger, yes they look a bit nicer but i would never put any Cruise Ship suite in the same category as even the all suite hotels i listed above. If you enjoy staying in the room more and not feeling "squeezed" into a smaller room then perhaps a suite would be worth it but keep in mind typically a junior suite is around 300 sq feet while most suites at a land hotel are 600 - 900 sq feet. I personally like to spend as little time in the room as possible, especially since i cant even stand up straight in the rooms anyways (6'9).

Does anyone who has been on one of the simulation cruises know if you can still bring two bottles of wine with you? I read through all the terms but didnt see this called out.

Ironic that they lifted the International Travel advisory but Americans are banned from almost everywhere on this planet.

I have to agree here. 7 night cruises, french onion EVERY night, that thick chunk of cheese is just amazing.

I could actually do without the 8 tablespoons of butter per serving. I know I know crazy!!!

Thanks for the info, unfortunately I do not think this type of experience is at all unique to Royal Caribbean.

ANY edible breakfast items! There are SOOOO many things that can me made in bulk (Hashes, Casseroles, Chicken n Waffles that are not overly costly. It wouldnt take much to make breakfast actually decent.,

They will also not allow you to have overlapped reservations within i think 2 or 2.5 hours of each other. If you wanted to grab some sushi at 5 and then dinner at 6:30 and tried to make reservations for both i dont think they will allow that to happen.

I see why they are pushing the NRD but ive also found that after typing in all of mine and my passengers information the price often decreases. This is after filling in the "State and C&A" number on the 2nd step of the booking.

OH i was kidding, i think they lose a lot of customers who say "Too Pricey" then move on to another line/sailing.

Why wouldn't you want to show someone the highest price first so they go no further and avoid booking a cruise.

Now if they would just STOP with the cookie they indefinitely store that takes you to /booked

I do not know if its just me but I received a FCC email for my cancelled cruise with a Dollar amount, Certificate number. Went to redeem it on royals website and within a few hours got a confirmation that it was accepted. 2 weeks went by and it wasnt applied to the cruise remaining balance. Called in and 2.5 hours later they say there was a system glitch and the number was not correct. From the sound of it this is happening a LOT when people have requested FCC for both the onboard purchases and cruise fare from the same sailing. They will not give you the higher amount unfortunately and the terms say this: RCI reserves the right to correct any errors, inaccuracies or omissions at any time without prior notice or liability. Offer can be withdrawn at any time without notice.

I would venture to guess that 95%+ of the passengers do not do back to back so you are dealing with such small percentages (total number of people) for this to be a true problem.