Posts

315

Joined

Last visited
Profile Information
Gender
Location
Interests
L454S's Achievements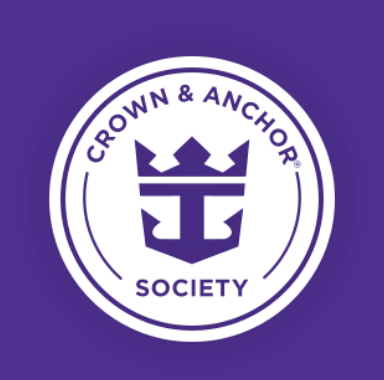 Diamond Plus (6/7)
303
Reputation
Agree with barjpoe, weather was great this past year in late June. We had aft bcy 9660 and loved it. Bring some binder clips to seal up your balcony curtains for that late sun. You can see the date at the bottom of the TV screen. All we did was to layer up 2 shirts, or a sweater/light jacket.

We booked this sailing several weeks ago with a bunch of other C&A's we keep in touch with. The ship docks in Lisbon on Nov. 7. Some of us are making their way to Barcelona to board the Voyager on Nov. 10 for the return sailing. We found a good deal on the Caribbean Princess on Nov. 10 out of Rome(Civitavecchia). Might spend 1 night in Lisbon, then in Rome for a couple and head to port. That out of sync eastbound T/A does open up some possibilities. That and it was very inexpensive. The prices have gone up since we booked, but it's still reasonable.

On the Odyssey we were told that due to "supply shortages" they would mail us our block in about a year, but to check on our subsequent sailings for info from the LA. That was in October,2022. In January 2023, we asked the LA on the Radiance to check for us on the status. He told us we should take one of his Radiance blocks because there were no time slots known for out of stock blocks. We took his advice.

Lots of people book their own private excursions with a few others from their roll call on Cruise Critic. Been doing this for years and it saves a lot of money. But you generally pay in cash at the end of the tour. Are you doing excursions through the ship? Any extra tips like at the bar onboard are done with dollar bills. The currency onboard the ship is dollars, on shore around the Greek Isles is Euros. We generally bring enough Euros to cover excursions and food/drink/souvenirs while on shore. At least a couple hundred Euros if no excursions are to be paid for. A lot of vendors in the Greek Isles take credit cards, some don't.

Isn't smoking still smoking? What about a pipe or a cigar? What about vaping? Some people just seem to be happy to excuse weed.................... By the way.....weed stinks too!

Agree completely........perfectly put.

People on this thread are barely breaking the surface.......Evidently you haven't been around here and other forums long enough to remember and have suffered through the never ending threads about those TERRIBLE/HORRIBLE/UNCARING/SELFISH....................................you get the point. All the way to "They ruined my cruise", "I will never sail again around such people", I will never go into a casino again"

Whatever happened to all the anti smoking campaigns that have been going on for years???????? It's OK though if it's weed? People cried and moaned about the guy in the next balcony smoking that FILTHY/STINKY/FIRE HAZZARD cigarette, and calling security. Funny how it's just part of cruising without the histeria now. Double standard anyone ???????? No, I am not a cigarette smoker.

Same here, 2 different airports with the carry on bag being flagged. Learned to just have it on top so you can just pull it out and show them.

Then there would also be the extra $48 per day for additional gratuities..........................and on and on, nothing is free.

I was on this sailing also. Some bits of his tirade have SOME truth to them IMHO. Dining was "OK" in the MDR, some good, some not so good, nothing special. Chops was a bit disappointing and carried a price tag of $76 per person with tip. Even with a BOGO, I wouldn't do it again. Giovanni's has a frozen prebreaded chicken patty for their chicken parm. Sent it back and got the fillet. Staff was very friendly, but few could help with you. Seemed most were just sent out there without experience or much training. We got off with self disembark early and zipped right through for a 9:10AM flight from FLL with an hour to spare. Did hear about long waits and problems after we got off.

On our sailing, we did not overnight in any port. I would love to do the trip again, there are several excursions we would like to go on. In almost every port, the bus rides are time consuming because there are no interstate type highways. Having said that, there were several stops on every excursion to fill the day.

The Arctic Circle would be a good sailing for any type of cabin. It is port intense enough not to miss a balcony terribly. The 12 day Itinerary was Amsterdam, Molde, Tromso, Honningsvag, Alesund, Flaam, Haugesund, Kristiansand, Amsterdam. Had a great time at every stop and can't recommend it enough, it was a bucket list for us. Especially the top of the world, Nord Kapp (North Cape) at the Honningsvag stop.

What sailing are you interested in? Some of the more port intensive sailings are almost as enjoyable with an inside or ocean view cabin. We do like the balcony cabins on the transatlantic crossings(several sea days). Wife Cathy generally gets together with others on the ships roll call from Cruise Critic and books excursions, saves money compared to ships tours. Picture is aft balcony 9260 a few weeks ago on Jewel OTS at the dock in Amsterdam.