Posts

297

Joined

Last visited
Profile Information
Gender
Location
Interests
L454S's Achievements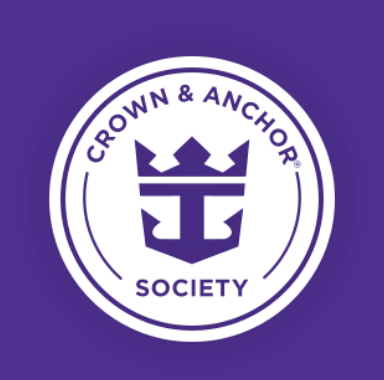 Diamond Plus (6/7)
279
Reputation
Someone above mentioned that Royal has it's ships catered more towards "family" sailing. I agree that the kids being vaccinated has everything to do with protocols. We have found a way with T/A's and some other sailings to have a more adult experience. We just cancelled two more sailings for January now that Royal extended their mandates through March, have only a few more booked through 2022. Will wait and see, haven't had a mask on in over 6 months, still won't pay to wear one.

I am German......but I don't see how that matters one way or the other. Twangster, I don't expect the cruise line to "accommodate" me if I arrive early because of a flight schedule, but to be looked at in the light you project is overbearing.

Wow, you sound like the Gestapo..............We might do like most are doing now, AVOID SAILING! Too much BS from start to finish for a lot of money. If you like all this as it is right now though, good for you....enjoy. If somebody has to wait, so what? You might need to try something else to do yourself for a while, way too uptight.

Have to agree with you here. We fly to all sorts of different ports for boarding cruises and arrive at as many different times. I try sometimes to book flights that arrive sometime around noon, but it usually does not work out that way. Problem is, if you book a flight for noon to one pm or so, and there is any kind of delay, you risk not making it in time. Ideally I would normally like to arrive at the dock about 2 pm and avoid the rush. That's cutting it close to boarding time if your flight is delayed for any reason. Sometimes that certain flight that gets you there at that special time is a pile of money MORE. Sorry twangster, I will be that guy. I can't see the added chores and expense of finding bag storage for a couple hours in Orlando, FLL, Newark, Tampa, Galveston, etc., etc. I will try though ! Could fly in a day early, lets add another couple hundred for room and meals. Flight could be more or less?

No, the real disappointment is the whole mask thing after that much money. I don't think they can survive long on these passenger numbers with what it costs to sail the ship. Bookings, bookings, bookings........................

Will NOT try for a last minute out of Galveston like I had hoped. Have 2 booked for January out of Galveston, will cancel those if this silliness is still going on. Good luck RCI, but I hear the road calling................

Radiance OTS 2003, roundtrip from Vancouver(Alaska).

I think it's more about the "these people" versus "those people" and the segregation/ nose in the air mentality. Who and to a greater degree "how" all the policing will be done? Elevators????????...Dining Rooms??????? This does not sound like a good way to drop thousands of dollars....I don't need a cruise that bad.

I don't get the "used to it" part. Why would I pay thousands for someone to make me wear a mask. Quit doing that a long time ago and won't start again for a cruise that costs a lot of money. Hopefully you all enjoy your sailings..............

We've been doing exactly this for a long time down here. Won't spend money in a place that requires a mask, there were and are to many places that don't.

L454S reacted to a post in a topic: Masks during the whole cruise? Vaccines Required? Limited Ports/Excursions? What would be too much?

L454S reacted to a post in a topic: Masks during the whole cruise? Vaccines Required? Limited Ports/Excursions? What would be too much?

Will not go if mask is required. Had covid in Nov., vacinated this past month, now a negative test also required......see the pattern developing here? Ever hear of the donkey/stick/carrot ?

4 so far in 2022, cancelled all 6 for 2021....if they sail in 21, might try a last minute out of Galveston or a T/A if possible.

Agree with twangster on this one. It has nothing to do with "environmental" concerns in Key West......locals who hate crowds! Even in Venice, it is the locals who hate the crowds. Had local students as tour guides a couple times there who stated this without reservation. Ships wake is a joke compared to the Vaporetto, Alilaguna, and thousand water taxis going down the grand canal and secondary canals.