 Posts

464

Joined

Last visited

Days Won

30
Marc's Achievements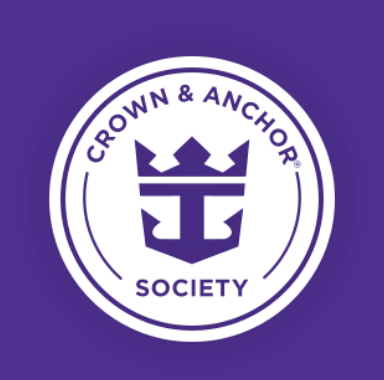 Diamond Plus (6/7)
294
Reputation
I noticed while browsing cruises (in an incognito window to confirm repeatability), after playing with the filters a bit, and then even after clearing the filters, note the last filter chip: Why is Royal Caribbean promoting Oasis of the Seas to its own chip? I don't get this behavior every time, so I'm not sure what triggered it to start appearing. I do wonder whether the post-August sailings of Oasis of the Seas might be called out and Royal Caribbean wants to provide an easy way to find those sailings.

The CDC has three possible criteria for ending the ban. November 1, 2021, is just the fallback one. If the Secretary of Health and Human Services no longer declares COVID-19 a "public health emergency" or if the CDC Director rescinds or modifies their order would also result in the ban being over (or modified).

Marc reacted to a post in a topic: How do extra/added passengers get priced when category is sold out?

My guess: they'll try to match what you have now, otherwise they may upgrade you. (Note that neither of the sailings below were guarantee bookings, so your experience may vary.) I L&S'd two (back-to-back) cruises (a Mediterranean and the following transatlantic). This was from one Oasis class ship to another. The Mediterranean cruise transferred over and kept the same cabin. The transatlantic, however, was sold out of grand suites, so they upgraded us to a crown loft suite. I wasn't expecting that, and although I'm disappointed not to be able to stay in the same cabin between the two sailings, I think this is a very reasonable option.

Are you sure about that? I thought the PVSA restricted travel between two US ports, embarking passengers at one and disembarking passengers at another (i.e., a repositioning cruise). For those cruises, a foreign-flagged ship must visit a distant foreign port, most often including one of the ABC islands. (One-way travel between Puerto Rico and any other US port are also currently permitted by explicit exemption in the PVSA.) Round-trip cruises are fine and may stop at any foreign port (note, not "distant"). Also, cruises to nowhere should be fine, but as I recall, there was some sort of taxation or immigration issue regarding the crew that caused those to go away. Also, if you're on a cruise that doesn't go to a foreign country, you would not be entitled to the $800/1600 personal allowance for duty-free purchases. (I think the default allowance is just $50 or $100.)

No, that's different. When you get a certificate immediately after your casino play based on the points you earned on that sailing, you have to book it within 30 days and you can use it on one of the ~40-50 cruises listed on the back, or on any cruise sailing within the next year for its trade-in value. What you got is a promotional mailing that Casino Royale sends out frequently to its members. The offers vary by historical level of play.

Hey @Richard Huntington! Fancy meeting you here! After my husband got the news that we're getting that fantastic discount, he figured out how much we'd be saving over our cruises next year. With four weeks of sailing, and assuming we could've gotten the drink package for just $50/day, the net savings is a bit over $2,000. He then started calculating just how many carats that'd buy.

If you mean sail away from the embarkation port, then I don't think they have that, even for suite guests. The helipad is typically off-limits (unlike most of the other ships in Royal Caribbean's fleet) to passengers.

My family and I went on Liberty of the Seas in 2007 (during her inaugural season), and I fell in love with Royal Caribbean almost immediately. The next summer, we sailed on Adventure of the Seas. I was slightly disappointed that cruise because I felt I was on the less pretty cousin. I basically said to my self, Freedom class or bigger for the future. Last year, we had an opportunity to go on Mariner of the Seas after she was Royal Amplified. What a difference that made! I'd have no problem going on any Royal Amplified Voyager-class ship now, and will be doing so in June 2020 (Explorer of the Seas).

My husband and I did Escape the Rubicon. We enjoyed it a lot. We did "escape" which I think was a result of us all communicating and working well together. I'm going on Symphony of the Seas in a couple of weeks and I'm quite disappointed that the escape room on her is the same one because I'd really like to do another one again.

That's very true, @dodgestang. Of course, those of us who have cruised a few times recognize how difficult it would be for Royal Caribbean to try manage two separate suite areas (one lounge, one in the regular boarding seating area) for priority boarding. On a related point, we were in an Owner's Suite on Harmony of the Seas in October. There (Terminal 18 at Port Everglades), they had actually separated the suite part of the boarding area into Star Class and Sky & Sea Classes. The Star Class suites had comfy chairs and had a table set up with some basic refreshments (I remember bottles of water, but there may also have been some cans of soda), and we were told that we, in our Sky Class suite sitting on the regular boarding area chairs, were not entitled to them. (I may or may not have sneaked a bottle of water for myself from there.) The Star Class section did board ahead of the Sky/Sea Class passengers.

That's awesome to hear! Thanks!

@tiny260, it may simply be that you've not sailed in a Royal Suite Class cabin (only Oasis and Quantum class ships) since that program was implemented. Also, I would expect that the existing ships at the current embarkation terminals would continue doing what they've done in the past. With Symphony of the Seas being at a brand new terminal in Miami, they might enforce the rules differently there. We all know how consistency is for Royal Caribbean.

Now, here's where it gets a bit interesting. In the "What are the benefits of the Royal Caribbean Suites program?" FAQ page, it does say: The Royal Suite Class FAQ page, however, omits mention of any special boarding amenity for Sea class cabins.

@Jess, I think Royal Caribbean may have changed their info. When looking at a Junior Suite on Liberty of the Seas (so not "Royal Suite Class"), here's what the details say: Note that there is no mention of any suite-esque perks. However, the Grand Suite says: Here, it does explicitly call out the suite benefits including priority check-in.

Baked Alaska reacted to a post in a topic: Do "Sea Class" cabins get priority check-in and embarkation?

Same here! I got it for this cruise (also at $152) and also for a Freedom of the Seas cruise in October for $126! The Black Friday specials were really good.