Posts

34

Joined

Last visited
Browneyedangel's Achievements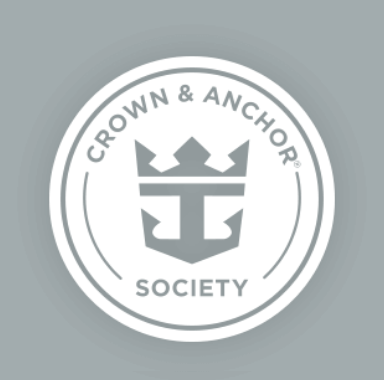 Platinum (3/7)
15
Reputation
Yes, we are traveling from Tennessee. We are leaving Saturday eve so I can drive through the whole night. We will be in North FL by sunrise and we are taking the Turnpike down and I95 back afterwards so we can stop and visit our daughter on the coast. I do believe I have planned it where I would be to our parking place at 10am. Wish me luck lol

Although I am not a seasoned cruiser like some of these folks, I did raise 3 kids with years worth of vacations under my belt and yes, it is good to be organized and prepared but, when vacation starts, you must allow yourself to be on vacation! Vacation is supposed to be an escape from reality where you can laze away and whimsically float through it! That is what hooked me after the first cruise. Cruising is the ultimate escape from reality. Let it happen and enjoy every second!

Yes Matt, it has been a life saver in several decisions made!! I was hoping you would say I was prepared lol, thank you again!!!

Congrats on your 27th!!! I am excited for you but it would be hard for me to keep a secret! Let me know how that goes!

Ok folks, I am super excited! Only 4 days until we set sail on Freedom for 6 days in the Caribbean! We are celebrating our 22nd wedding anniversary on day 2 and celebrating St. Patty's day on day 6 (I am 1/2 Irish). * Drink packages have been bought * Specialty Dining package has been bought * Excursions have been booked and paid for * Couples massage has been booked and paid for * Online check in complete * All documents signed * Set sail passes printed * Luggage tags printed * Parking arranged and paid for * Driving so, no need for airport or hotel room * Bank/Debit card ready for travel with my bank * All documents required are ready Am I missing anything?????? Is there anything that I may have overlooked?????? I appreciate all the help you all have given me during my planning period, I learned so much from this forum and I loved reading the blog! I plan on posting and sharing about my experience with you since this is my very first RCCL cruise but, I think it will only be the first of many!!!

Well my husband doesn't believe in getting sloshed unless its a party at home so we are good there. I have only been one 1 other cruise before with Carnival and since I have nothing to compare it to yet, it was great! Reading all the info on this site has made me more and more excited for this trip.

Thank you all very much! Like I said I have to make it worth the money I spent but my hubby can casually drink beer alllllllll day lol. I just don't want to have to worry about keeping count. I notice there are a lot of things better with RC than that other named cruise line and I haven't even sailed yet! I am super excited though, 9 days and counting!!!!

Hey all! I am sorry if this is redundant but, I have searched this board and the RC website and can't find an answer to my question. My husband and I set sail in 9 days on Freedom and I bought us the Ultimate Drink Package ( I broke down and bought myself one so I will just have to drink enough to make it worth my wild lol). My question is, I know there is a dollar amount limit on drinks but, is there a drink count limit? Is there a limit as to how many drinks a day we can consume? My husband can consume quite a few beers and drinks in a single day. Thank you guys for all the information and patience you have with us newbies here :)

Thank you so very much for the feedback! I am super excited about this cruise that I am counting down minutes now :lol:. I am glad that my ports of call will be fairly simple to handle!

I am wondering the same thing. I booked excursions through a private company in Cozumel and Costa Maya for my Freedom of the Seas sailing in 18 days. How long will it take me to get off the ship?

We are going to Georgetown next month (30 days and counting whoo hoo) and we are going to the Cayman Distillery Co for a tour and taste testing of their 15 different liquors. It's $15 per person and we reserved directly through their website. We are then going to check out shops and do lunch somewhere. We have such big excursions planned the 2 days following, we wanted a nice leisure day in Georgetown.

We are very flexible with our time so no worries there. Thanks for your thoughts on this. Originally we were just going to eat at Chops on night 2 since its our anniversary but when I saw the BOGO at a cheaper price than Chops alone, I couldn't resist to be able to eat at Giovanni's too! Thanks again, you guys are all so very helpful!

Hey all, I apologize if this is a repeat post but I looked for one like it! I just purchased the BOGO 2 night dining package and it says they must be used on nights 1 and 2, that is perfect for us because night 1 is a bonus but, night 2 is our anniversary and we want to eat at Chops. My question is, what are my chances of getting to actually eat at the 2 places we want? We want to eat at Giovanni's on night 1 and Chops night 2. I have heard you all say that it can be hard to get reservations at the exact day and time you want. Any suggestions would be great!

Thank you Matt for the advice! I would have ordered eggs too lol

Thank you guys a bunch! I barely drink and this helps save money. I will be buying a soda package because that's my vice!