Posts

254

Joined

Last visited

Days Won

26
Profile Information
Gender
Location
Interests

Retirement Specialist -- Cycling, Golf, Landscaping, Dance, Cruising
@DonHarlan
Don's Achievements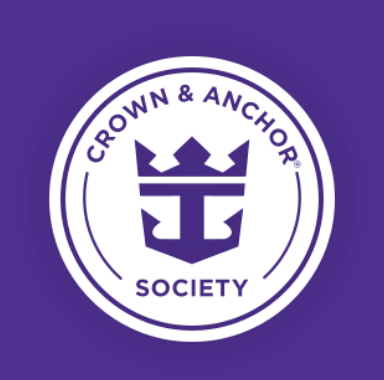 Diamond Plus (6/7)
134
Reputation
"Evening chic" -- I wonder what I can get away with wearing on those nights? Oh yeah, it's only a suggestion so I can wear whatever I want! I'll go for the standard, but enjoy leaving the ties at home. Suprised Celebrity was 1st in RCI to change the standard.

Bravo. - dead on target! Sadly the standard is now all about "me" and what "i" can get away with and to hell with everyone else! If RCI allows that standard then just change the standard!

Suggest you focus on enjoying Old San Juan! If that means boarding nearer departure time no problem - just don't be late of course. Since everybody attempts & recommends "beating the crowd" by boarding early, boarding early is most likely more crowded. Enjoy your Port of Embarkation city and board when you want and go with the flow as you will with any boarding time. You will be on the ship all week and have plenty of time to explore the ship. I've never heard of a cruise line running out of food, so getting to the 1st day buffet zoo is not all that essential. If you are a traveler immersing in the local culture will be much more rewarding than rushing to your week long digs - the ship is not where you are going, but rather how you will get there! Don't forget to stop by Barrachina, 104 Calle Fortaleza, for the best Pina Colada in town, they discovered it!

We have only done it once, with no problem. It isn't your basic tug boat, but a large moden well equipped passenger ferry. As i recall the ride is only about twice as long as the Belize tender and much smoother ride than any tender we have been on, especially the ship life boats. If you don't have problems on tenders I would think you are ok! As i recall, larger than the ferries at Bermuda! Hope you experience Playa del Carmen & I'd recommend Tulum excursion!

I agree Michelle - I think they messed with mother nature!

Recommend not ruining embarkation experience by dragging water aboard - not worth the nickels & dimes you will save! Board light so you can be mobile & enjoy the ship while you wait for cabins to become available!

I too am amazed at the level of negative comments and the apparent indifference to them. I have attemted 3x to get an answer to feedback from our recent Serenade voyage to no avail. It's like sending smoke signals in a wind storm! We have found the competition does care! Another Emerald cruiser lost before Diamond! #fasttracktobecomingjustanothercruiseline

Definitely stay in Old San Juan - within walking distance of everything ex-beach! Start your exploration the 1st day with San Juan Food Tour - Trip Advisor & web site for info. Great history & culture exposure + great food!

You should have been a hypothesistician! I agree, and think you have broken the "let's raise our profit" Code. Check out the one page MDR menus, choice is a fleeting (no pun intended) concept.

We always book inside cabin & stopped onboard booking when they reduced incentive by 75% , a paltry $25. Competitors are still offering $100!

In Falmouth

[email protected]

/ @jamaicafoodtour is the ticket. Get off the tourist track and discovery the real Jamaica under the watxhful eye of fantastic guides. Two tours, one walking tour in Falmouth all within a short distance of the terminal. 2nd goes deeper along the coast toward Ocho Rios with several food tasting stops along the way - highlight is either Ocean Side Reatruant on Discovery Bay chicken & pork jerk or Woolery Kitchen up the mountain side from Run Away Bay - great acke & salt fish with an incredible view of the Bay. The rum punch is the best in the Caribnean. The tour hosta Janet & Anne Crick will take great care of you and you will have new friends for future visits.

I'd give it up! Booking it yourself was a good choice! Suspect you will do a better job looking out for your interest!