Posts

19

Joined

Last visited

Days Won

2
trainer.stan's Achievements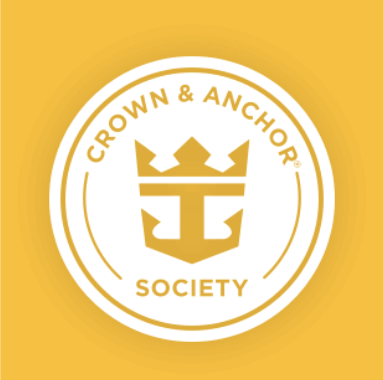 Gold (2/7)
10
Reputation
trainer.stan reacted to a post in a topic: What is the #1 thing you want to see on Quantum of the Seas?

Hi Andy, When we book I calculate the daily rate per person (adults) and if it is around $200 we are spot on, actually if it is lower even better again. We usually book direct with RCI online and have tried all the sales, but still find that using my daily rate works the best, then try not to see what happens with prices after that, but we have also booked on-board and obtained some great benefits through Crown and Anchor. My disclaimer as always this is an Australian's perspective, how we book and Aussie Dollars etc.

Hi Murray and Dave, great photos looks like you had a great cruise.

Matt reacted to a post in a topic: What is the most challenging aspect of planning a Royal Caribbean cruise?

I think the worst part is getting from our home to the Overseas Passenger Terminal, hire car prices doubled over the last 3-4 years; trains can be a problem if there are delays; aircraft has the addition of long expensive taxi fares as well as the price of the expensive flight. But it is worth it in the ultimate end.

I am with Tylor the water on board is excellent we prefer it over bottled water we may purchase one or two bottles to go ashore, we don't travel light so taking water etc would only be an additional burden. Have a great first cruise and don't forget to write a review.

Yes I agree Matt - I have only taken wine onboard once, this last cruise to consume in our stateroom. But for a first timer who reads all the "Information Terms and Conditions" then the different countries visited "Quarantine Laws and Local Laws". I still laugh at the sign that they have at Sydney OPT that says "Guests are not allowed to bring Alcoholic drinks on board ........... but in fine print you can have two bottles of wine for personal consumption. That is why I joined this wonderful blog to join in on conversations and learn along the way.

We just arrived home from a Rhapsody cruise review submitted, but talking to a new cruiser at dinner on the last night he told me he opened his one and only bottle of red to have a drink in his cabin on the first night out. He then took the open bottle (screw cap) to the MDR several nights later and was charges the $25 corkage for the pleasure, as he only ever has one glass at dinner he was very disillusioned and the worst part was the bottle only cost him $18 AUD. Well actually it cost him $43 dollars odd. We call that "How to Win Friends and Influence People".

My post was from Cecilia Sanguinetti, Associate Vice President One to One Marketing. This policy was implemented on all sailings that departed on or after October 4, 2013. So have they have changed it since??

Hi, Found this on the RCI web site "If you sail by yourself in a suite, you'll not only receive the double cruise points, but also the additional cruise point per night, which could equate to earning 21 points on a 7 night cruise" it also referred to double occupancy suites.

Hisarah15 by now it will be too late to get your Set Sail Pass printed and I guess you are sailing from OPT Sydney, Australia. Having it printed speeds up your time at the counter but as other have said it is not required if you have completed your other online documentation. To help respond to your future posts please add your location to your profile. This helps those answering your queries - in Australia we do not have Kinkos, Staples or Office Depot and Matt would not know this. Enjoy your cruise and let us know how it went on your return. Bon Voyager

Hi Marsude, These are the current RCI excursions for New Noumea and as Matt said port timings for a Sunday may have an impact not sure. What we do is on day one read the Excursions Brochure that is in your stateroom make any bookings you want to do with RCI (on the TV in room) - done and dusted no problems. Noumea City Sights with Cheese & Wine Tasting Discover Dumbea River by Kayak Noumea City Sights & Aquarium Discovery Tchou Tchou Train Tjibaou Cultural Center Forest Park & Bird Sanctuary City Orientation Tour Noumea Sights & Anse Vata Beach Stop Zodiac Ride to Duck Island Noumea City, Bays & Countryside Noumea City Sights, Aquarium & Beach Noumea Mangrove Discovery Segway at Botanical Gardens Stand Up Paddle Boarding Sail the Bays of Noumea Line Fishing in New Caledonia Lagoon Hope this helps with your planning.. please note some of these excursions can be booked from the Noumea Passenger Terminal as well.

My selection would be Radiance class. Radiance class are approximately a 10,000 tonnage larger ship than Vision class with about the same amount of passengers. So in my opinion you get more deck space per person. 110 days to go to cruise on Rhapsody of the Seas to prove my theory.

We would like to do the 35 nights Around Australian and New Zealand.

ChrisTravel2114, I think that the 3rd Quantum class should be "Vantage of the Seas" and the 3rd Oasis class "Pulse of the Seas" for no reason. :D

Thanks Matt all is well and I have the two logins.

Hi, I wanted to add to the Questions tab and it required a login so I used my login for Message Boards but it would not allow it. I have now received an email to open my "new account" to the blog so I have done something wrong. Matt - what have I done.