 Posts

11

Joined

Last visited

Days Won

1
Profile Information
Gender
Location
Interests
ChrisTravel2114's Achievements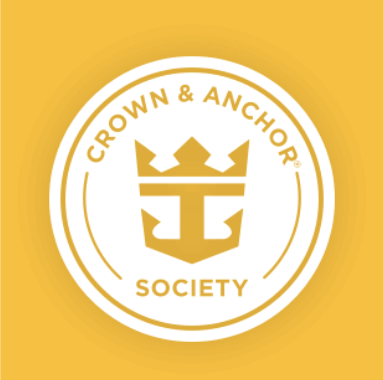 Gold (2/7)
2
Reputation
Yer it is disappointing news for us but we shall see how it turns out.

News just realised about Royal Caribbean splitting the 3 brands to dedicated centres isn't all good news for us! Yes I agree that the brands are big enough to have there own dedicated teams, one for each, Royal Caribbean, Celebrity and Azamara, to improve on what they are already known for which is their great customer service in the UK! However by moving the centres (except a small celebrity team) outside of the UK is not a good move! I think this because as an English customer I want to speak to a knowledgeable English person in the UK and not in a foreign country. Also some of the UK team are being made redundant to be replaced in another country by someone else? I was lead to believe they treat their staff very well but these seems not like that anymore. Are they reducing their costs by doing this? Will our calls cost more now? What do you think?

Oh yer of course, that won't be an option then.

ChrisTravel2114 reacted to a post in a topic: What should the names of the third Quantum and Oasis class ships be?

Those are interesting suggestions, although Fantasy may relate too much to Disney?

Thanks! Yer it should be amazing! Apparently Royal Caribbean are planning a few surprises on the transatlantic crossings. I think Allure of the Seas will do the same thing but in 2015 as she would also need a dry docking, like Oasis the coast of USA can't accommodate her. So fingers crossed! :)

trainer.stan reacted to a post in a topic: What should the names of the third Quantum and Oasis class ships be?

I was lucky enough to know at the earliest public stages about the plans for the short European season of Oasis of the seas. She will be offering a transatlantic from Ft Lauderdale to Barcelona followed by two, 5 night round trips also from Barcelona, then a 7 night cruise from Barcelona to Rotterdam where she will then go into dry dock for about 2weeks. This is followed by the final cruise which leaves from Rotterdam back to Ft Lauderdale but stops at Southampton to pick up the majority of the passengers, including myself! I can't wait! :)

Looks like 'Vantage of the Seas' is a favourite overall and between 'Ovation' and 'Pulse' as the 2nd favourites :) 🚢

Not booked yet but should be 14th October on Independence, other wise it's Oasis on 15th October next year! :)

Royal Caribbean acquired the names, Quantum of the Seas, Anthem of the Seas, Ovation of the Seas, Passion of the Seas, Pulse of the Seas and Vantage of the Seas. We later found out the two names of the first 'sunshine project' ships which were Quantum of the Seas and Anthem of the Seas. But out of these already acquired names what should the third Quantum and third Oasis class ships be called? Personally I think the third Quantum class should be called Vantage of the Seas and third Oasis class should be Ovation of the Seas. What do you think?

Id love for Anthem of the Seas to come to Southampton even for just a short season. I don't live too far away from Southampton and can see the ships go past from my work. Plus it would tempt me to book a cruise onboard her. Maybe they may test to see if a new class of ship based from Southampton will be worth while, like what they are doing with Oasis of the Seas next autumn.