Posts

77

Joined

Last visited

Days Won

8
rekkie's Achievements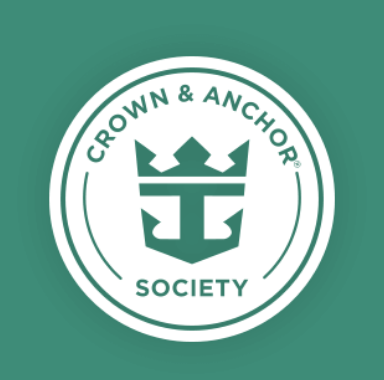 Emerald (4/7)
45
Reputation
Okay so recently made a couple of bookings way in advance April 20 2019 - Symphony April 28 2019 - Harmony Yep our crazy bunch are officially travelling to the USA, look out!

Okay so on our recent Ovation cruise a whole heap of us (20) booked a cruise on Harmony for Feb 2018.. However we are going to alter that to Symphony 2019 once the bookings come open.. This is gonna be a massive trip including a road trip from LA-Miami before the actual cruise.. So be prepared for questions. We would also love to catch up with as many people as possible while in the US (assuming we will be allowed entry in 2019). So if you wanna meet some Aussies, stay tuned :) Muz

I think you're too far out from the cruise yet to be able to book. I cant buy things like this yet for my April cruise either

Always a sale running but no actual discounts

Yeah I booked this deal... Looking forward to live streaming much of our January Ovation cruise to Facebook :)

Correct the Windjammer isn't open. But there is always coffee available from the same little section as the Doghouse. Had you gone in there you could have gotten your coffee.. Its on the starboard side right before the Windjammer main entrance.

As someone who prefers longer cruises I cant say I've ever encountered issues with food, staffing or entertainment. Even on our Singapore to Perth cruise with 7 sea days there weren't any issues. Book it and enjoy

I definitely hope they move Rita's and add an additional coffee shop there. Latte-tudes is so small and with all the grannies getting in there early to sit forever and read a book ya just cant enjoy a nice coffee

Booked another April 10 2017 - Radiance of the Seas :)

It sure did (26 night cruise, too early for brain sorry).. we also tipped them well at the very end of the cruise. Very unexpected as its never happened before. On other cruises we have had one or two drinks for free here and there. On our 33 night cruise our barman was also our room barman (mini bar re-stocker on rotation) for one leg and we had "extras" appearing in our cabin that we weren't charged for. We always strike up a friendly relationship with just one or two barman and it works out well for us.

A few generous tips to one or two barman and get free drinks for you and your friends the entire 28 day cruise, priceless!

I'm with you.. Tipping is not normally done in this part of the world but when we do tip we are generous and only after great service is received. Unfortunately when the ships are in Australian waters tips are rare, especially on longer cruises with older passengers. Tipping the bar staff especially can be extremely rewarding ;)

On our last cruise it was mentioned an Oasis Class will head to Australia. Unless RCI build a terminal at Port Botany I cant see this eventuating. Ports will also be limited in and around the South Pacific.. Definitely a nice pipe dream though

The Connoisseur Club on Explorer of the seas went no-smoking when it hit Australian waters. We have strict laws here on smoking and I guess that applies to ships sailing from our ports too. The Casino also went no-smoking at the same time.