Posts

170

Joined

Last visited

Days Won

2
dejagatkins's Achievements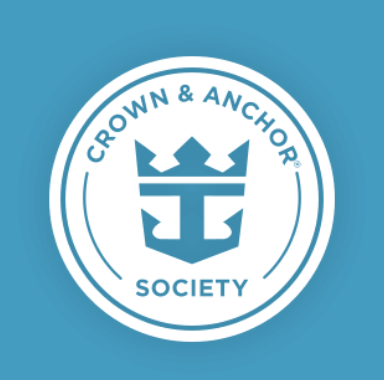 Diamond (5/7)
76
Reputation
I recently a few days ago, canceled our 2020 cruise due to big family wedding near that time. They said I would get $1100 back and $300 cruise credit. Any idea when that gets back to you? I haven't even received a letter formally acknowledging the above told to me but I do see the cruise is off my planner.

That is how I would do it. I hate to have to but I am so tired of not being able to sit near the pool.The heat is intense so I can't sit far away from the cooling off source. Plus my husbands ankles get tired with all the unnecessary walking.If more folks did this then perhaps the selfish non present folks would get a clue. We were in the Schooner Bar last year on Liberty and I had high heels on. Went to sit down and the man 2 tables over said he was reserving 6 chairs for a party not yet arrived. Stood the whole time and saw that his party never arrived, he left and others took the chairs.

That response about people looking for chairs being "unreal" says it all. I'm looking for a chair and can't find one near the pool and others are out to lunch and actually think that they can block someone else from enjoying the pool while they go to lunch at chops. I"m speechless!

Thanks!! No wonder I hadn't noticed it much before. So I really did earn Diamond. haha

Can anyone help me figure out why the word Diamond shows up under my profile picture? I am only Gold and would not lie about something that insignificant, nor do I think I even knew what Diamond was when I first set up this account. I've no idea how long that it's been there or how to change it.

We are going end of April this year so maybe you can tell me how you liked it when you get back? ?

We signed up for RCCl Maya Key Private Island Retreat excursion in Roatan. Is that the same as Little French Key that had the fire? I am looking for a beautiful restful beach with nice water, maybe a bit of a wave . Should I cancel that and rebook or no? Any opinions?

I only take one cc on shore (but don't use it) Carry just what I want to spend at that port and leave the rest in the safe. On the beach I use the secure Kyss bag. has a lock that wraps around the chair legs. Lot of folks use them .http://www.kyssbags.com/

Yes, first they give similar options, then they say I can choose a totally different one and still get the on board credit. Or I can just say cancel and I get my $500 non refundable deposit back.

We got an email. So don't overlook your emails. They gave us clear options in the email and the number to call when we are ready to decide what to replace it with. They promised same price on similar cruises and an on board credit. They said I have till Aug 22nd to decide. So don't ignore dates they give you. I just today got the follow up call that the email said they would make to me. Very professional right on top of it for me. (and we are talking 2020--way out there) I don't like the cancellation but we are going to go for an 11 day instead of the original 7 day and do some new ports with a smaller ship. So we are kind of excited now.

I have no idea! That's a HUGE amount to do that. Makes me wonder if only certain rooms got kicked off for the larger group..

With that kind of money, I'd love to know what group chartered our 7 day Oasis group! Looked on my account and they renamed it from 7 day to a 4 day Symmetry charter. Hmm

My ship in April 2020 is Oasis...the size of Harmony and it has now been chartered and I"m out of a cruise. I was going to try smaller to keep from getting chartered again but not sure what to do. I could never have imagined Oasis could get chartered! And unlike an above post I don't have the luxury of being able to group cruise. THAT said I LOVE cruising and will not give up on RC. Just going to use survival skills to try and pick my cruise ship better.