 New to Cruising Brandi
Members
Posts

16

Joined

Last visited
Recent Profile Visitors
The recent visitors block is disabled and is not being shown to other users.
New to Cruising Brandi's Achievements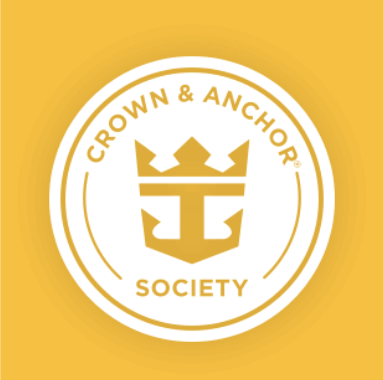 Gold (2/7)
0
Reputation
How large are the cups they give you to carry around the ship?

Can and should I bring my own reusable water bottles to fill up on water at the windjammer?

Any suggestions for good Bahamian food near the port?

Will there be authentic Bahamian on the ship or CocoCay?

Are we allowed to take their towels off of the ship to the private beaches as well as long as we bring them back? Also, do we have to reuse their towels, or will they provide us with new towels each day?

Good to know about the coldness in the dining room. I'm always chilly.

Thanks so much! That makes me feel much more comfortable. I really want to work on a tan, and would rather wear as least sleeves as possible.

As we all know, tank tops for men are different for women. For instance, most formal dresses, even wedding dresses are either tank top dresses or even sleeveless. Can I wear my casual tank tops as a women that are above the t-shirt style at the main dining room? https://oldnavy.gap.com/browse/product.do?pid=283844002&rrec=true&mlink=5050,12413545,onproduct1_rr_3&clink=12413545

I was not planning on bringing a handbag or purse off of the ship. I wanted to just bring my seapass card, cash, maybe credit card, and beach towels. Now I'm thinking of a comb now that I type this. I was going to give the money/ cards for my husband to carry in his wallet. I wasn't sure about my phone, if it is even safe to bring, and like I said, what to do if we go in the water. I like all of your ideas.

Thanks for each of your suggestions. I would not have thought of the credit card situation. We once had a bank call us about having 2 transactions that occurred in different states in a short period of time. I forgot all about that. Thanks for the heads up. Also, I didn't realize I had to bring my passport off of the ship on shore. I'm glad I know this ahead of time.

Hi everyone, I'll be on my first cruise in less than 2 weeks, and I'm getting more and more excited day by day! As I'm looking into what to do once I am at shore, I was wondering what do I do with my phone, card, cash if I go into the water. Or even in the pool on the ship. Do I need to buy some special waterproof pocket/wallet? Will there be lockers? Or, will my husband and I have to go in the water one at a time while the other watches over the items? Thanks again for answering all of my questions.

Hi everyone! I'm going on my first cruise is less than 2 weeks? I'm trying to make my final decision on a shore excursion for Nassau. My travel agent suggested Discover Atlantis Tour, but it is sold out. Here are the excursions that I'm trying to decide. My travel agent told me to stay away from the main beach off of the port because of pocket pickers. Blue Island Lagoon Deluxe Beach Break Pearl Island Escape for Lunch Discover Nassau Land and Sea Essential Nassau Glass Bottom Boat Tour Charm & Beauty of Nassau and Paradise Island Balmoral Island Beach Break Nassau Sea and Island Tour Since the excursions are only between 2- 5 hours, what do you suggest I do the rest of the time? She also suggested only 1 excursion due to time. I'm not sure what is better, extra time at a relaxing beach, or a tour around Nassau. Again, if I went on a 3 Hour Tour, what do I do with the rest of the day?

Thanks for all of the information. I'm flying in, so that is why my travel agent is pushing Enchantment since it won't be as difficult to get to from the airport. She also highly suggested Southwest Airlines so that I can have one free luggage and I don't get charged for cancellation and instead use my credit for a different time. It will just be me and my husband, so we really don't need or care for the extreme physically active features such as water slides. I am concerned about live entertainment. My brochure says no broadway musicals on either, yet the website says they do. So much to think about. Thanks for all of the info. Each of these posts are great!

Either Enchantment of the Seas or Mariner of the Seas. Most likely Enchantment. Any thoughts or tips?