Posts

224

Joined

Last visited
Rene Desmarais's Achievements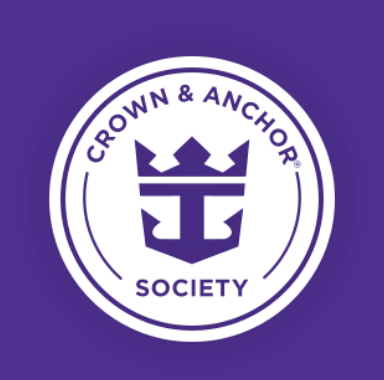 Diamond Plus (6/7)
117
Reputation
hmmm that's great news. hmm let me touch most of the food in front of me until I make a decision on which one I pick to eat.... ughhhh

Has anyone used the enhanced proof of vaccination(which includes a QR code) as a form of proof to gain entry into the US and satisfy Royal's requirements?

When our lovely Federal Health Dept announced revised testing requirements to come back to Canada(dropping the PCR), they did mention the federal Transport Minister was to announce the guidelines & protocols for the cruising industry in the following weeks. (March time frame) I assume they are ready to open the Ports in Canada..

Canadian Government will provide details for Cruise lines in the coming weeks

Thanks for the confirmation. It confirms that both of my nieces were allowed to fly home (Testing negative with RT-PCR tests)

It certainly not a Canadian rule.

question Is there such a thing if you didn't get the booster shot and 6 months have past since your 2nd dose, you don't qualify as being vaccinated? Reason why I ask is because my niece was denied to fly back home to Canada according the Florida Health dept (via CDC rules/guidelines).

I guess you will be scheduling your appointment with Switch Health on disembarkation day or using voom service before disembarkation day?

My understanding is the Antigen test must be administered by a lab, health care unit. Quote" As of Feb. 28, a negative rapid antigen or PCR test results will be accepted to meet entry requirements. These tests will need to be administered by a laboratory or health care entity, meaning doing a test at home won't work." from this link https://globalnews.ca/news/8619015/new-border-rules-covid/ I think this excludes the switch health test kits

Honestly, no clue.... but under the travel advisory, the Canadian Gov still said to avoid Cruise ships.. Still preaching Doom and Gloom Travel on cruise ships outside of Canada You should continue to avoid all cruise ship travel outside of Canada. If you decide to take a cruise outside of Canada despite this advisory, there are some important facts you should consider. If an outbreak of COVID-19 or another contagious illness were to occur: you could be subject to quarantine procedures onboard the ship or in a foreign country the range of consular services available on cruise ships may be significantly restricted by local authorities, especially in situations of quarantine the cost of medical care could be very expensive if required, and you may need to pay for your medical bills immediately in cash The Government of Canada won't pay your medical bills, including COVID-related expenses or medical evacuation. If you're infected with COVID-19, you won't be able to return to Canada on a public flight until 10 days have passed. You shouldn't depend on the Government of Canada for assistance to change your travel plans. The Government of Canada will continue to evaluate the situation and make changes as necessary to ensure the health and safety of all Canadians.

https://globalnews.ca/news/8619015/new-border-rules-covid/ via this link Quote: When it comes to travelling on cruise ships, the government also says they will have a plan. "I can assure you that we will have more to say very soon about how testing for cruise ship travellers arriving at Canadian ports in time for cruise ship season this spring," Alghabra said.

my parents were Snow birds for a couple of years in a gated retirement community(Springhill) and enjoyed it. We have family in Springhill and Lake Placid when I think about retirement plans, my mind brings me in a journey of places I visited and reminders of my Parents experiences. Had a recent chat with my wife concerning this and she had a smile on her face. She said "We could rent our current house for additional income and buy something in Florida" hmmmm

Curious, So how does RCL stop healthy asymptomatic cruisers from boarding the ship so to avoid Covid spread?