Posts

32

Joined

Last visited

Days Won

1
Rich T's Achievements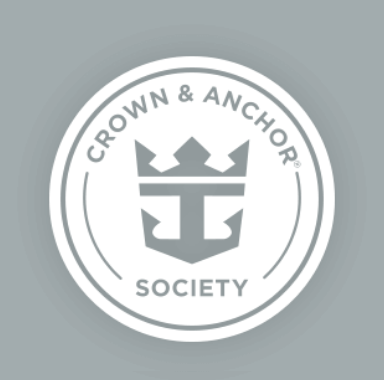 Platinum (3/7)
33
Reputation
RodgerClini reacted to a post in a topic: Fleet Revitalization: "More to Love" 'Enhancements' versus 'Refurbishments'

Katelynnhab reacted to a post in a topic: Fleet Revitalization: "More to Love" 'Enhancements' versus 'Refurbishments'

We are pretty flexible and can even wait to book on board if preferred.

Thanks for sharing your journey. I just booked a 5-day Bermuda Cruise out of Baltimore on Grandeur in July! If you want to watch my LIVE SCOPES, FOLLOW ME @Rich_Triplett

For those still curious, we completed our sailing after completion of the early May 216 "refurbishments"; I can now report that the refurbishments were primarily of a technical nature and had little to no effect on visible guest areas.

Any update on a planned/preferred Chef's Table event? Should we reserve date on cruise planner in advance? or schedule once on board?

We always bring two 6" USB fans for each side of the bed :-)

Tammy and I would be interested in joining the Chef's Table Group ... pretty much any night - but indeed Italian in the MDR is one of our favs too. By the way, I wouldn't assume the Menus will be the same order as previous embarkations.

Just Booked today! We'll be in a Board Walk Balcony.

Book Early; Reprice Often!

Wow! I'm sorry to learn of the mishaps. Hopefully things will continue to improve. Nice to hear you won the $300 OBC offer - that's great! Kind of concerned since we will be boarding on Friday in Seward. I know what you mean about things listed in the Compass (i.e. drink mixology, sampling, etc.) I've attempted to go to a couple of those and the "mixology" sessions never seem to materialize. When you ask, there is always a lot of puzzled looks -- like "the cruise compass says what?" And I hate when I've planned my activities only to have them not be accurate.

Always read the terms and conditions to be sure to fully understand exactly what (and what not) any insurance policy covers. Many travel policies only cover limited - definied - reasons for cancelling.

I prefer to shop on land - where I can easily get back to the store to resolve any disputes in person. My cruise time is for imbibing spirits, gorging on food, and seeing the sights and relaxing occasionally :-)

Does anyone know Uber's access ability for pick-ups at Port Everglades / Fort Lauderdale Port? I will be disembarking on Sunday and want to Uber to MIA.

My wife always brings her own pillow. She puts it in a space bag and squishes the air out so it is pretty tight and compact. I don't mind the RCI pillows.

Just rememebr ... Matt is a BIG SHIP guy, so of course he prefers NAVIGATOR :) . I like all the Radiance Class (including Brilliance) ... of course kids are not a consideration for us ... I go with a balcony on the aft.

According to the Cruise Planner, looks like Radiance OTS will have VOOM installed by our May 27 2016 Alaska cruise! Great news for Periscope Peeps!