 Posts

78

Joined

Last visited

Days Won

1
HAK1906's Achievements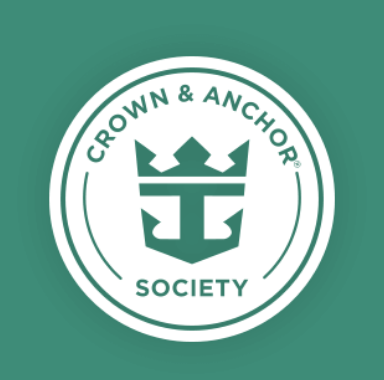 Emerald (4/7)
179
Reputation
Thanks JL, so far My family of four and the other 10 people we went with are all doing great!

Hope everyone is doing well and fully stocked on all things paper products and rice. I received this email this evening from R.C. Not worried at all since we are day 11 being back and thought it would be responsible to share. Not really worried since this is not a Princess cruise type of thing but was still a tad surprised but not really that surprised.

It was so hard (yes see Boyz 2 Men) to say goodbye, to Symphony. I was up until about two am on my balcony as we were entering into The Port of Miami (included al pic of Miami in the distance) getting my last bit of enjoyment. His morning ate at Windjammer and we off the boat by 10. Late due to the fact the Passport /Facial Recognition machines were down and they had very few Passport officials manning the lines. All in all no issue since we had a flight from to Dallas and decided on a Taxi since we needed a van and Uber/Lyft were both $100+. The crew relayed they were going to CoCo Cay for at last a week if not more but didn't elaborate of what exactly they would be doing. Hopefully enjoying life. As I mentioned previously the world I left on March 7 is different from return. At the airport I was amazed at the lack of hand sanitizer. On Symphony it was just everywhere. I had to remind my friends that Royal Caribbean is NOT Princess and don't lump all cruise ships in one bucket, but I digress. Below are just a few quick thoughts: - Starbucks was great I just didn't end up going there more often. Had to much else going on to make a special stop just for Starbucks and I am a fan. Will do that more next time. -Next Cruise booked for Spring Break 2022. 720 days and counting - I didn't visit often, but observed the guitarist at the Pub was a huge hit and he received a lot of love on his last song last night Plenty of hugs and well wishes. - We will do the Three night package again with Chips, Jamie's and Izumi. Wife and friends aren't overly impressed with April 150 and Wonderland is a one hit wonder. Do it once and you're good IMO. - The 2-$15 Happy Hour at Wonderland is great and best Old Fashioned I have had. - Next time we will get a drink package. 80% of our final bill were drinks. We prepaid almost everything else. We will look for those Black Friday sales. All day at CocoCay almost pays for itself with the drink package. - Hooked was an afterthought. They didn't have crab legs and that would make it a bigger draw IMO. -Playmakers is great. Food, concept, atmosphere and staff Neat burger on the ship hands down -Johnny Rockets was never packed and not sure if its lost a little bit of its luster. Although, they do have the best Shakes. - The 24 Evian waters were preorders were to many. Next time we'll only do 12. They are one liter. - Should have went to Vitality at Sea more for fresh juice and smoothies. - The ice cream at SugarShak is very good - My goal was to do it all and it's just not possible. Didn't finish mini-golf or get into the ping pong tournament or fo to more comedy shows -At every turn ask for what you want! -El Loco fresh is good food but lines are always too long - Solarium Bistro has great breakfast will do dinner there next time one night - One thing I heard a couple of folks say their favorite ship is Navigator and that it has the best food. Never been on it but have heard Matt H. often mention it's goodness. Thank you to everyone for taking the time to read my long diatribes. Happy sailing and we'll keep the light on for you! ??

Additionally, my kids and I prepaid the arcade and I prepaid Thrill water park. We didn't use the arcade and I didn't end up going to Thrill WaterPark and they were very accommodating to refund all to my account. As with all things Royal Caribbean just have to ask and the worse they can say is no.

At Guest services and as many of you know this sailing is the last for the next thirty days. They said the crew will remain onboard and the Symphony will actually set Sail tomorrow but they wouldn't provide me with where they would go. But no one will go home and they would do a lot of training.

Well.....it's the last night blues but we making the most of it and continuing the fun. Amazing what a difference a week has made while gone but that hasn't dampened an ounce of the fun. COCOCAY WAS AN ABSOLUTE BLAST AND YES I AM SHOUTING!!????? All 14 had the best time. We hung around Chill Island. Are multiple times at Snack Shack and yes the shack Crisp chicken sandwich is as advertised. From the cookies to the funnel cakes, I was impressed. The kids did Thrill Waterpark. I never made it over there since I was chilling on the beach (pun intended) and went to the big big big pool and hung around the Dj (music was lit, as the young people would say, I think). Folks were ha omg a blast. We did the tram around the island that was good to see. It is an engineering marvel what they have done to make this island the best cruise island in the Caribbean. Never been to Labadee but Coca is the champion for sure. After getting back on the ship checked out the sail away and another show of HIRO. The kids did open ice skating and after the show I played a little basketball on the court. We ate at Windjammer, it was good. Tonight my last cigar and bourbon deck 15 and relaxing. May see if I have any luck at the casino. I included a few pics From throughout the day.

Once the bucket list items of the slides had been complete it was a pretty relaxed evening. It was day six so Lobster night and it was good. Afterwards we all went to FLIGHT. This show was very good and had visuals. I included some photos from FLIGHT. Then to the fourth floor to hear, jazz, the late night party and CAFE PROMENADE. The Chocolate chip cookies were selling out fast and tasted great. I did a long walk through Central Park. This to me is the crown jewel of the ship. There is nothing like it anywhere and so unique. Took the time to look at the signs with plants and what's planted. It's just a well thought out concept. This morning we docked at CocoCay (even the Captain says "kay" and not "key". After breakfast at Solarium Bistro the ship docked early and we rushed to get off. We went straight to Chill Island to secure a spot. It fills up quick but there are plenty of seats with chairs and umbrellas. Hindsight being 20/20 we should have bought a cabana for $199. The Beach Club was not an option at this time. The $2,500 was a little steep, but waited too late for the day pass. I have the thrill pass and look forward to the slides.

Sometimes words are not needed!? IMG_5454.MOV

My kids are on Spring Break this week. Just received an email that their Spring Break has been "extended" another week. Not cancelling classes just extending Spring Bring. ?. We are going to live our best life and enjoying these last days of paradise before returning to the real world.

The Captain said this cruise is at 90% capacity, HOWEVER, he said the cruise stating in a couple of days is only at 50%!

This afternoon went down all three slides and enjoyed the day. I'm that guy that got stuck on the tidal bowl but I made it down face first. I can check off I did all three slides and did Ultimate Abyss. All things are now complete.

So........ a thing called Corona but I digress... Chops Grille was absolutely Magnificent last night I asked for the chef to come and gave him our accolades. These were some greatly cooked steaks to perfection. This was said by everyone. Food was great! Afterwards I put the wife and kids to bed and went to Jazz on 4, party at Studio B, Karaoke at on air and Baleros and needed at the Casio I where I on $22 playing black jack. We all breakfast at Solarium Bistro and everyone loves. This is our spot for breakfast. Afterwards got our 2 for $20 t shirts and then booked our next cruise. Afterwards went to the hot tub by the Solarium and relaxed. I also went to the Captain's talk. For R.C nerds this is a must. Very informative. Even had a picture with the Captain. Hitting all the slides including Abyss and the Caymus wine tasting at Vintages. Dinner on night six is formal Lobster so I will use my Downy wrinkle release and be dressed too impress. As Cale Grundy would say "I'm a man I'm 40!!!!"? The ship is lively trying to ignore the "real world" when we get back.

At.Thomas was good today. Got off the ship and took a Taxi to Meghan's Bay Beach. Taxi was $10 a person one way. There were five ships in port today. Two including Symphony on one side and three other on the other side. The beach today was PACKED! They ran out of chairs and we got there around 10:30 am. If you are going to that beach I suggest getting there real early to ensure chairs, etc. if you want to rent those. The beach is absolutely beautiful and deserves the publicity it receives. It was $10 back to the port with a couple of picture stops and an hour stop shopping downtown. I was excited to find a bottle of Blanton's bourbon today. For Bourbon drinkers it's a very difficult find. Back at the ship ate wings at Playmakers and the kids zip-lined, Ultimate Abyss and the Arcade. Tonight, we eat Chops. Look forward to it.

Thank you! A lot of the prevention has been prior to with the temp checks at Check in and the Passport checks from overly affected areas. On board it's washing hands and hand sanitizer being emphasized all the time and everywhere. All the islands we have gone to so far have zero reports or Covad-19. All passengers appear to be doing their part to ensure they remain Vikings to and wash hands and use sanitizer.

Wonderland! We went to Wonderland for dinner with the kids last night. It was interesting. I should have done a little more research into Wonderland. Let me first say it's beautiful inside and a very unique experience. Experience being the key term. If you are going to Wonderland to be full from the food you may want to go to Windjammer afterwards. Very pretty looking food and presentation but we didn't think the food was that great. I had the short rib which was amazing but half of the 14 in my group went to Playmakers for wings afterwards. Also the kids "Burger and Fries" are not your normal burger and fries to say the least. Again, the experience was good and unique but don't have to do it again. The Smoke Ring from the bar at Wonderland was maybe the best old fashioned I have ever had. It's Smokey with Four Roses single barrel (my favorite bourbon outside of Blanton's). The kicker being the Happy Hour from 5-u they have 2 for $15 on drinks that are normally $13 a piece (wifey and I didn't get the drink package). Afterwards we went to Playmakers to hang out. Wifey and I went to deck 15 and had a cigar together for that quality one on one time away from the group 20 minutes at the Casino playing Blackjack and turned in early for us around 11:30. I included a few pics from our balcony at night on our way to Saint Thomas. We docked there this am next to a Viking cruise ship and ate breakfast in the Solarium Bistro. Most in my group think the Bistro is the best for breakfast. Plan on going to Meaghan's Bay this am.