Posts

166

Joined

Last visited

Days Won

7
cjappert's Achievements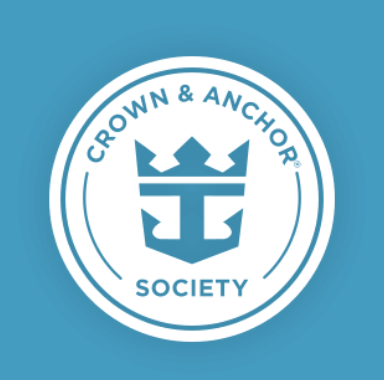 Diamond (5/7)
52
Reputation
thank you everyone for all the great info!

We will be doing a stop in St-Lucia on January 19th. We are 2 adults and 3 kids ages 10, 5 and 3.I just realized, that my parents ( who are sailing with celebrity ) will also be doing a port stop in St-Lucia on the same day! We would love to do something all together, but since we are on 2 different ships, a shore excursion wouldn't work. Any other ideas? good beaches to visit near by?

We have cruised with Celebrity and loved it. It definitely an older crowd ( we are in our early 30s with 3 young kids) but we all had a great time. The only reason we go with royal instead of celebrity is because royal offers the kids sale free promo.

I've been wanting to go to Aruba since... well forever. We were going to go for our honeymoon, but ended up going to Barbados for 2 weeks instead. Now, we finally have a cruise booked that will be making a stop in Aruba! I would love to have some suggestions on what would we best to do for our excursion. I'm really not an adventurous person ( I don't like ziplines, jet skis, ect) I'm much more of a beach and explore girl lol. Any recommendations?

oh jeez I wish!!! my kids only need a few friends to keep them busy, not 100s! lol. we're going during mid January, so hopefully there aren't TOO many kids!

30 and 3 kids... I guess im in the sweet spot!

nothing for our January sailing :(

I guess then it would work for you guys, we would hate to waste part of our days sleeping

Nope, not for us at least, we go to bed early on the cruise, and we are up early. I feel like if you stay up super late, then you'll either get up too late and miss a good chunk of the day, or you'll be tired and cranky,

I think they'll be fine, they thought the celebrity ships were amazing, and honestly they just wanna go to the playgroups 90% of the time lol

Yes our kids cruised with us on the celebrity ships and on freedom of the seas.

We are only sailing in January.. so you let me know what you think since you'll be going first! lol The largest we have done is Freedom of the seas. This is only our second cruise with RCL, our others have all been with celebrity which are mid size ships

perfect thank you! that gives me a better idea of what to expect! I went ahead and transferred our reservation to the serenade, in a family ocean view, so we'll see how it goes!

thanks! would it be considered more like a ship from celebrity? like size wise and less kids options?

thank you! they are both southern Caribbean cruises, but I actually like the itinerary of the serenade better since its almost all places we're never done.