Posts

138

Joined

Last visited
eaglesfaninfl's Achievements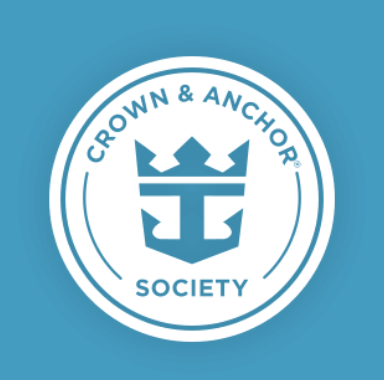 Diamond (5/7)
66
Reputation
Sorry to hear about your mother, Daniel. Back in 2019, I had to cancel a Thanksgiving cruise due to an emergency surgery and, after filling out the paperwork and getting the doctor to sign off, the RCL travel protection policy thru Aon made me whole. In your situation, I don't see what loss you would be looking to be reimbursed. If you are referring to the additional cost of reverting to a 2 person room, that only comes into play if you rebook. Don't rebook, have your deceased mother be a "no-show" at boarding, you won't be charged anything extra and you will save yourself from having to do the paperwork. In other words, continue on and enjoy your cruise! Again, condolences on your loss.

Interesting you say that as the Rays have been considering playing half a season in Montreal and half in Tampa Bay some time in the next few seasons. Can't see that happening now, especially with the covid problems MLB already has had with the Cards and Marlins!

We are on an 8 nighter on Lady G over Thanksgiving...final payment in two weeks. First and only time I ever booked NRD but will probably cancel. Thinking I might make the final payment since I cannot see this cruise happening which should mean I get my NRD back. I know, I know, possibly throwing good money after bad but it doesn't seem possible that any cruise happens until 1Q21(at a minimum) with 98% of the crews spread out all over the world, to say nothing of the health protocols still not decided upon, CDC decision-making, etc., etc.

Have sailed a number of times on RCL, primarily out of Tampa. We were scheduled to do a Panama Canal cruise in March out of Tampa on Celebrity. Because of china flu concerns and the effect on cruising, we are considering switching to Celebrity Edge out of Ft Lauderdale in 2022. Would appreciate any comments as to the size of the ship (my wife has mobility problems) and features, especially the Virtual balcony that Edge has. Most of our cruises have been on Radiance class but we have cruised up to the Freedom of the Seas, which was a bit too much for her. Like the idea of four dining rooms with different cuisine choices. Any comments will be appreciated. Thanks, stay healthy and have a happy 4th!

Keep your hands off our Brilliance, Raven!! Lol!

We are also but are having second thoughts. The health aspects are certainly one major question but I dislike the thought of masking and distancing on what is supposed to be a vacation. I can't see myself enjoying the cruise under those circumstances, however necessary they might be, so why bother and waste the money? We have been cruising over Thanksgiving numerous times but we might have to miss it this year.

I am pretty sure that CLIA's legal advisors told them that they will never get a doctor to sign the release. What I find interesting is that this apparently was rescinded back around April 3, I believe, but it is just now being reported. Obviously, there were no cruises affected so no need to quickly release the announcement but it seems to be dribbling out by word of mouth. Just seems a little strange, but what doesn't these days?

I agree Waaay...consider our situation. We will be in NJ in November and have a cruise planned out of Baltimore over Thanksgiving. Most of our doctors, including both PCPs, are in FL, where we live much of the year. Since we are both in our mid-70's, we would have to fly to FL and back within a week of the cruise to obtain the certificate, then drive to Baltimore. An alternative would be to go through the hassle of getting a PCP in NJ, including any testing the PCP would require. The third alternative would be to cancel the cruise and that is probably what we will do! We love cruising and have enjoyed every cruise we have been on, but after a certain point, it just isn't worth the aggravation.

JLMoran reacted to a post in a topic: Ahhh man its coming down to the wire......refunds and prime cruises

As a point of information, I had to cancel our Bermuda cruise out of Bayonne on April 2, and just saw that my deposit and drink pkgs. were refunded to my Visa card this past Friday.

Just booked $44 beverage for me and $19 refreshment for my wife on Grandeur over Thanksgiving after seeing it on the Matt's Blog. Lowest beverage price I've seen in quite a while, thanks for the heads up, Matt. Now I just hope it sails!!?

If you purchased travel insurance, between the "personal health issues" plus the CDC recommendations, you may be able to recover the cruise fare. I had a health issue back in November due to emergency surgery and received my full cruise fare back from Aon.

eaglesfaninfl reacted to a post in a topic: They are waiting until the last minute to cancel cruising from April 11th onward...

Thanks Waaay, the chances of me getting my wife into Izumi run to the infinitesimal! Good to hear it's not a major problem!

Received an email from our TA yesterday concerning our Grandeur cruise in November 2020. It was from RCL and reduced port stay times "due to speed restrictions." Has Grandeur been experiencing propulsion problems? The ports are Charleston, Port Canaveral and Coco Cay.

We are booked on Celebrity Constellation, 11 nights out of Tampa , into the Canal and back to Tampa in March 2021.

Had recent experience with Aon, RCL's travel insurer. Had to cancel our annual Thanksgiving cruise on Brilliance due to learning late in October that I had to have a surgery done quickly. Well past the final payment date, I cancelled the cruise. After the surgery was complete, I spoke with Michelle at MEI and she sent me the contact info at Aon. I filled out the rather simple form and had the surgeon's nurse do the same for the medical portion and she got the doctor to sign. Filed the forms and final RCL invoice with Aon and had the checks within about three weeks, I believe. No problems, no need for phone calls, follow-ups, etc. Nice to know RCL has THAT system working, at least!! Lol!