Posts

22

Joined

Last visited
Recent Profile Visitors
The recent visitors block is disabled and is not being shown to other users.
Royale's Achievements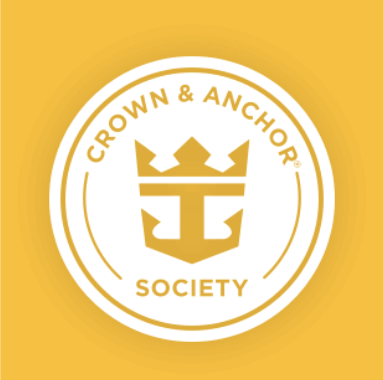 Gold (2/7)
11
Reputation
Well I take it back for the ports I have thoroughly enjoyed Kirkwall, lovely little town and got a few items in the shops. At home port today so I packed my cases and put them in the car so I have only my backpack to travel home with on Sunday

Every cruiser has they're own itinerary I'm not here for the ports that's for sure lol weathers been decent though.

Very much enjoying being on board right now but wow is it different. It's like a ghost ship! If you like things a bit more quiet now is the time to cruise. The servers for the windjammer is fine, masks indoors is ok it's tolerable. The absolute worst part is the windjammer not being open for dinner service and having dining room only. Yes you can avail of the cafes but they are not really suitable for every day. I miss being able to have a good drink then windjammer and bed. Dinner at 5:30 kind of puts a dampener on the day.

cruisellama reacted to a post in a topic: What is the strangest thing YOU have seen on a cruise ship?

Im going to assume you will still get a lift and shift/future cruise credit thus will be back ?

Ships usually don't sail until the afternoon. It would be very unlucky to get so delayed you will miss the ship.

I miss the sea water pools! I once saw two merry ladies protecting a grape on the floor. Someone stood on the grape and the ladies got upset and held a grape funeral……that was a good grape gone before it's time, the service was beautiful ?

Finally may get on a ship. Had all my cruises lifted and have booked a British isles. Said we wouldn't cause who wants to sail to their own city and pay for it but here we are. Anthem here we come!

My October anthem was cancelled. I've just booked a 7day British on her. I said I wouldn't but here we are. It will be interesting to sail into my home port lol

I think Royal are desperately holding on to the hope they can do the European circuit because they know domestic cruising for the big ships will not be viable, and that UK customers will be likely to cancel. if noone else is allowed into the UK that shreds any hope of profit and they simply cant run a ship at a loss now. honestly i dont know what i would do now if they turned around and said ok your june itinerary is changed to UK ok or ship only..its paid for and its a solid holiday without going outside the uk but still...would it be worth it.

Check in for my June cruise opened a few days ago and now it says check ins are closed. So either everyone got so excited and checked in in 3 days or it's cancelled lol

Check in for June opened a couple days ago. It's now saying "check in is closed" safe to say it's cancelled!

Ok so not really creative, but on one cruise (bit of a boozy one) i took a real thing for the cornish pastys after a hard days holidaying. They were always gone, so for about 3 days i would roll up at the cafe and ask for a cornish pasty knowing they were gone. By day 4 a cornish pasty was saved for me, every single day. Didn't even have to ask for it anymore ? things like that is why i love RCI so much.

Thats me!!! hahaha. I love to get in and make it like home.

The provided toiletries leave my skin feeling ick and the shampoo/conditioner leaves my hair in a tangled mess. I always bring my own.

As a front liner worker I've already had both shots so I'm good there. I get tested all the time, but I can't get a certificate for this you have to "buy" a test and certificate which sucks but again doable I'm happy to wear a mask from my cabin to areas on the ship or in/out of eating areas but I would be bothered about wearing one sitting by the pool. I wonder if the gyms would be open ?