 thefoodguyjamesinasia
Members
Posts

25

Joined

Last visited

Days Won

2
Profile Information
Gender
Location
Interests

Cruising on Royal Caribbean; especially in Asia
thefoodguyjamesinasia's Achievements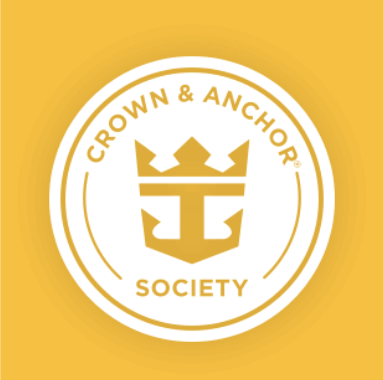 Gold (2/7)
21
Reputation
Hi RC Blog Friends, I just landed a great lasty-minute cruise for a sailing four days from now from Hong Kong. This upcoming cruise will put us over to the next C&A tier during the cruise. Does anyione know if RCCL will award us from Gold to Emerald during the cruise or would we have to wait until after the cruise?

Just booked a last minute cruise on Voyager of the Seas; it leaves this Thursday from Hong Kong on a five night trip to Taiwan. Plus, the Junior Suite is only US$34 more than a balcony class; get those double C&A points that I need.

thefoodguyjamesinasia reacted to a post in a topic: I still have questions about dining package/specialty dinners

Todd reacted to a post in a topic: Hong Kong to be home port to US$1 billion cruise ship, city's largest yet, tailor-made for Chinese marke

From South China Morning Post..... Royal Caribbean International has arranged for another world-class cruise liner to make Hong Kong its mother port, to meet the growing demand from China. Ovation of the Seas, which cost US$1 billion to build and could host as many as 4,180 guests, will dock at Kai Tak Cruise Terminal this November after it finishes its 53-day world tour. This will be the largest cruise liner to use Hong Kong as its home port. During its time in Hong Kong, the new liner, with a displacement of 168,000 tons, will offer five shipping lines from the city to Taiwan and Japan, ranging from four nights to eight nights, according to Liu Zinan, the company's China and north Asia-Pacific region president. Unlike Royal Caribbean's other ships, Ovation of the Seas was tailor-made for the China market, with a special focus on Chinese food. Popular mainland film star Fan Bingbing will be the "godmother†of the new ship, the first Chinese personality to assume the post in cruise history. Traditionally, a female civilian is invited to "sponsor†a seagoing vessel, presumably to bestow good luck and divine protection on it. The company will collaborate with China's Forbidden City Museum to display ancient artwork on the ship and introduce Chinese culture to guests through relevant courses. Royal Caribbean will partner with Xin Dau Ji, a Cantonese restaurant chain in Hong Kong, to offer over 20 dishes on each sailing from the city.

Hi Everyone, We are mostly all fans of Royal Caribbean; but how does that translate to other sister companies of RCCL; ie Crown & Anchor points, dinning, entertianment and overall experience; what are the differences. Both Azamara & Celebrity sail out of our homeport of Hong Kong but what are the postive driving points about taking a cruise with these sister ships? I am loyal to Royal but curious what else is out there... Thanks RC Blog Friends

I have booked what is in the best rate converted back to US$; for example our upcoming trip this Friday on Voyager was crazy expensive on the Hong Kong RCCL website. OK on the USA RCCL website and an absolute steal on the Australia RCCL website as they were doing a promotion in Australia. We booked through the Australia website in the end. I may need to pay a bit more by using my USA Bank of America RCCL Visa card but I love those double points and still saved a bucket load of money. We all live in a globally connected word so be sure to shop around for the best price and pick and choose where you can get the best cruise price. Heck, maybe the Mexico RCCL website has some even better deals....

Does anyone have epxerience at Giovanni's with order; we awnt to try lots of food, can one order as many starters and side dishes for sampling and each person one one main course?

I have not seen them so far on my RCCL travels....

I bet you the senior members/crew of the cruise are making more than US150,000 per year!!! Plus they have no real expenses when working... RCCL should pay a fair wage to all front of the line staff. However, RCCL really is paying a fair wage when they are hiring people from these less economic developed countries. At the end of the day, pay your front line staff a fair salary and let the Guests tip what they feel is right for their service received and for what their budgets allow. Heck, I am lucky, as I can cruise several times a year as where for others a cruise is a once, possibly twice, maybe three times in a lifetime opportunity. At the end of the day, your worked hard for your money and do what you think is right and within your budget and enjoy your cruise! For me, it's just nine days until our Voyager of the Seas trip to the South Pacifc and I can't wait to get out of cold, gray and rainy Hong Kong and experience blue skies and water as well as the great and wonderful Royal Caribbean service hospitality that we have come to know.

For the goodie bag that I put together I like to put lots of food in there; chocolates, packaged sweet mangos, crafted chili sauce, cute wall magnets, something special from my home town and a couple of loaded calling cards from where the ship is homeported as well as postcards and stamps.

By the way.. just to add in; I remove the auto tipping off my master bill and tip cash accordingly to the staff that I feel deserve the extra money. Additionally, I always bring a goodie bag for the steward and give it to him/her at the beginning of the voyage. This is gesture always ensures a bit of extra special attention to our cabin in my experience.

Just want to chime in here; as an American who has been living in Asia for over 18 years with some years in Europe as well; tipping is a VERY American concept. It is almost non-existent and rare in Asia, want to see more about why the concept of tipping is so American please check this out

We had two elderly couples from Scottland on my last cruise out of Hong Kong in July. Both men were wearing their highland dress with kilts, sgian-dubh, sporran & ghilles. The Chinese loved taking their pictures with these two dressed up gents, I still wonder if they thought these two Scotts were part of the crew, hahaha

This is a really great thread!!! With technology today, we are alwasy connected with the world; I would love to try it for a year, think of all the amazing people you could meet and their stories that have. Make a note that I would need to have a regular table in the Schooner Bar reserved

Cheers guys, much appreciated.

We are now less than 30 days until our 10 night South Pacific cruise on Voyager of the Seas out of Sydney. Never took a 10 night cruise so I have a question for you all. I have been told there are two formal evenings on a night cruise; does anyone know what days of the cruise would be; for example second & six nights..... We have to dress up for work and social fucntions here in Hong Kong; so a formal evening, dress-up dinner is not our thing so we were planning on hitting up some of the speciality restaurants those two evenings.