 Posts

24

Joined

Last visited
Recent Profile Visitors
The recent visitors block is disabled and is not being shown to other users.
Loriann's Achievements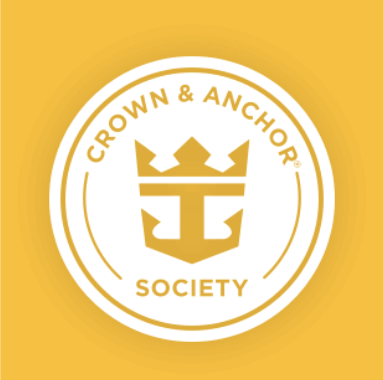 Gold (2/7)
2
Reputation
We just got back from our first time on the Allure and our first RC cruise (after sailing on Disney). We LOVED this cruise. The service was at least as good as Disney, if not better. As far as dining, the Windjammer ended up being one of our favorite places to eat, breakfast, lunch or dinner. Breakfast on Port days was very busy, but if you are an early riser you won't have a problem. I also ate at the Park Cafe for breakfast (and lunch on embarkation day) and really liked that too. We ate at Sabor, and I really don't think you need an advance reservation for that one, it never seemed to be very crowded. It was very good though! And we also have 2 non-milk drinkers....be sure to speak to the manager at any of your restaurants. We found the Almond Milk, but missed out on many dessert opportunities because we waited until the end of the cruise to find the manager of the Windjammer. He was so accommodating, and brought my daughter a delicious piece of cake.

We have 2 staterooms...can the people in the other stateroom from who I'm booking this under, use the same plan?

Responding to my own thread....just found a great explanation on this blog which has answered my questions. If you have any advice or experience, please let me know! Thank you!

We are a family of 4 sailing on the Allure. We will need 3-4 devices for this trip. I haven't used internet at sea before....it looks like I can pick 4 devices, but I need to order that all under one person to get the best discount. (Rather than each family member ordering a single device). Will we need to let RC know which device we want per person (some want phone, some want laptop), or do we just turn on which device we want and the system figures it out? Thanks for any help on this!

We are planning to bring bottles of wine on board the Allure, and I'm wondering what happens to them while we are on the ship. If we want them for dinner, do they keep them for us somewhere, or do we need to transport them to our room and back every time? (And do they fit in the room refrigerators?). If they keep them, can we get to them from the MDR as well as speciality restaurants? And is there a corkage fee? If we bring a corkscrew on board and uncork it ourselves, can we then ask them to keep it for us for dinners (if that's how it works)? Thanks for any help on this!

Our first RC cruise is in less than 2 weeks! I just did our online registration, and there were set times for arriving at the terminal. I may have waited too long to do this, but the earliest available was 1:30-2. I was planning to board before noon, as I've heard the lines are longer as the day goes on. Will they let us board prior to 1:30 if we get there earlier, or will they make us wait until that time?

Question about prepaid gratuities for dining....I prepaid our gratuities before the price jump happened, and I'm assuming the servers are included in these gratuities (correct me if I'm wrong!). My question is....if we decide to dine at a specialty restaurant, are we expected to tip those servers at the time of the meal? Or are their gratuities also included in what I prepaid? I didn't know if prepaid was just for MDR dining, and I'd be double tipping if we ate at a speciality restaurant. (As in the MDR server would be getting a gratuity anyway even though we didn't eat there, and I'd still need to tip the speciality restaurant server).

Are there any current updates for this? We are sailing on Allure on 2/25.

Thanks for everyone's replies! I really wasn't looking forward to buying new sandals for me and each of my teenage daughters!

I read that flip flops are not allowed in the MDR (maybe specialty restaurants as well?), but I wondered if dressy flip flops were acceptable, ones that have a little "bling". Otherwise we will need to do some shopping soon!

We will be in Falmouth for the first time, and considering an excursion that has the option of lunch at a place called Scotchies. I'm wondering if we should do that, or skip it and have lunch closer to the ship if there are good options there?

For this fee, do you have to retrieve your bags in FLL and go through airline check in, or do the bags get put right on the plane and you don't see the bags again until you get off your plane?

Great advice Matt! See the conditions the morning of and then make a decision. Can you book same day? I didn't know if there would be enough time before the ferry left.