Posts

62

Joined

Last visited

Days Won

3
AussieCoasterKing's Achievements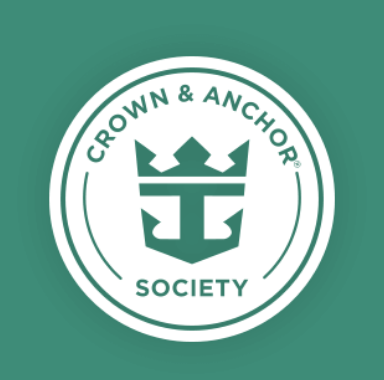 Emerald (4/7)
31
Reputation
AussieCoasterKing reacted to a post in a topic: 4 Weeks on Symphony Review- Passenger Count, Royal Up, Crew, Safety Precautions

AussieCoasterKing reacted to a post in a topic: 4 Weeks on Symphony Review- Passenger Count, Royal Up, Crew, Safety Precautions

Thanks everyone for the great replies. You've given me lots to think about!

We are planning to cruise on Independence OTS and Harmony OTS next year and the trip has two nights between the cruises. I was thinking of staying at the Radisson given its so close to port but would appreciate any suggestions or advice. I realise our room probably won't be available when we get dragged off the ship so any recommendations of tours we can take (or should take by ourselves) to Kennedy Space Center would be appreciated! Thanks!! Luke

Sorry to quote such an old post but I wondered the best way you have found to get from MCO to the port? We'll be cruising on Harmony next year... Hopefully!

My thoughts exactly!! I just hope they don't have the same plans for Celebrity!

While I agree with you that it can be subjective, I've certainly never stayed in a hotel where you can feel the aluminium siding under the mattress that they use as a bed frame. My body also has never ached while laying down.

I think these are some great ideas however I feel your premise is off. They haven't done this due to customer demand for harder mattresses. I suspect it was done to reduce weight. You might think I'm crazy but you drastically reduce the wait of 2000+ mattresses it is going to make a difference! Either way, I doubt we will be on another Royal ship after what has been said on here about Anthems beds. I'm just glad they cancelled our Ovation cruise in Jan!

I'd settle for a mattress that stops me feeling the supporting "frame" underneath it!

We were on Allure in 2011 and the beds were awesome! I'm not sure if they have changed since then. We were on Explorer 12 months ago and the bed was as bad as Radiance. We always have two cabins and my girls beds were so bad even they complained and they can sleep anywhere!! Thank you for letting me know about Anthem I guess my theory that the newer ships have better beds is flawed. Unfortunately I don't see us cruising with Royal again, it just isn't worth it! Not very relaxing if you can't get a decent nights sleep!!!

I'm so glad to hear that others are finding the same issue! We thought it was just us! My wife suffers from a bad back and its just not worth it anymore. Our last cruise she had to get several massages just to cope. Even our kids who way next to nothing and can sleep anywhere found there beds uncomfortable. I almost suspect thats why they've made them so hard. We were booked on the reposition of Ovation next Jan hoping the bed would be better in a new ship but I think I'm glad it was cancelled. 14 nights would've been murder on both of us! Anyway I would love to know how you find the Oasis. We sailed on Allure in 2011 and loved the bed so much we wanted to buy a mattress.. which you could buy but not outside of USA.

Only the best podcast ever! You have to listen to every ep if you've never cruised before! https://itunes.apple.com/au/podcast/royal-caribbean-blog-podcast/id685427740?mt=2 That's the Australian link but it should work for you! Enjoy!

Congratulations Extra Petite! We had two hours of photography but he spent more time with us then that. Probably helped we were on a ship that didn't get a lot of weddings. There was only 4 of us (guess you call that a REALLY small group). We were also able to split the photos into two days which meant we all had to get dressed up twice but it allowed us to do outside shots on a beautiful day. Our photographer was pretty good at what he did. He was very nice! I wouldn't call him a professional and some shots were disappointing, but others were great! Honestly, I could imagine some would be less experienced but I suspect the bigger ships that have A LOT more weddings would also have more experienced photographers. My advice would be. Don't be afraid to speak up if you want a different location (they were very accommodating for us). Take the time of day into consideration (I even thought about the direction the ship was facing) and make sure he's taking the pictures at the highest resolution he can. Matt, perhaps Extra Petite could come on the show after the wedding? Good luck!

Thanks for your replies everyone! I was hoping someone might've had someone or heard of someone who was able to go into the teen club as I feel she would be more comfortable in there (she's the oldest of all her friends).. Anyway I'll certainly ask when we get on-board. As Matt says "Worse they can do is say no!" Thanks again!

Hi All I'm looking for some advice about an upcoming cruise. We will be cruising a week after my eldest daughter turns 18. In Australia its legal age for drinking and nightclubs but I think USA (therefore RCCL) its different. Anyway, I've heard it can be difficult for people of this age to find fellow cruisers to socialise with because your too old to go to the kids club (which would be her preference ((and mine!)) ) but not old enough to go to the nightclubs. Any advice or thoughts appreciated. Luke

Or Voyager class. Certainly doesn't take much space up!

So it looks like its only the Radiance, Oasis and Quantum class ships that have thermal suites. I'm a little surprised and disappointed.