 Posts

64

Joined

Last visited
Cowcrazy65's Achievements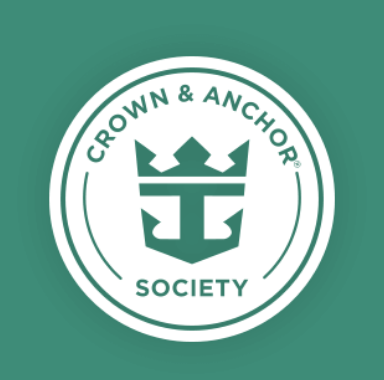 Emerald (4/7)
13
Reputation
It looks like about half of the time this port gets cancelled. I assume it becomes a at sea day. Do they add more to the on board schedule? I was looking at the weather for our day there and it shows 70% rain.

I may be confused! Nothing new there!!! Is there a option to have a open booking? I see comments from people about doing a deposit but not officially picking a date/ ship??? Maybe I misunderstood? SORRY still pretty new to this! Lisa

We are going on the Grandeur the end of this week. We want to look at our options for a 2017 Alaska cruise. HELP! What would be the ideal month to go? I have had some people say May is great, not a lot of children (nothing wrong with them) the ports of call are less busy???? I kind of keep thinking really cold in May??? My hubby will be the big 50 and this is what he wants to do. THANKS!!! Suggestions on a ship????

Thank you all! I am so glad I found this blog! This is our third cruise and everyone from the first question- :) has been so very helpful!!!!

We purchased a new carry on. I noticed it is larger than our last ones. Is the dimensions posted for RC?. I would not want to get to the terminal and not have it fit on the scanner!!!! :rolleyes: THANKS!!!!

Silly question! We purchased our tickets on line thru RC for our excursion. Do we go to the Guest Services desk a day in advance and pick up our ticket and information?

Anyone have a recent embarkment experience with carrying water on board? I tried to take a case on board on the Grandeur and it was sent back to our motel with our driver. Should I try a few bottles in my carry on?

Well I guess earlier then I thought, since you can store your carry on in the lounge starting at 10am! THANKS!!!!!!

We sailed on the New England Canada cruise Sept 2015. We had rough seas coming back from Canada. We actually slid around in the bed the one night. Like Matt said it varies. Loved sailing from there, easy in and out! ENJOY!

Has anyone ever had any luck requesting a Stateroom Attendant? We called RC and they told us we had to go to the desk on arrival to make the request, if we do this before the 1pm room admission is there a possibility that we will be granted our request? :unsure:

We are sailing out of Baltimore next week on the Grandeur. What it the earliest time you can arrive at the terminal and they allow you to start check in? Also what time do they usually allow you to start boarding? THANKS!!! :)

Any idea what a individual bottle of beer will cost?

Thanks! we are going on the Valentine cruise.

There are 6 of us and we are going to the Bahamas for the first time. Wondering about Snorkeling at Coco Cay. Do most people bring their own snorkel gear? Is the snorkeling there something worth doing or would you suggest doing it in Nassau? Not everyone wants to snorkel and we all want to stay together when off the ship. THANKS!!!! :huh: :)

Tiki Bikini Hut is #1 on Trip Advisor? Pros and Cons PLEASE!!!!! Drinks and/or food?