Posts

18

Joined

Last visited

Days Won

1
ecarswell's Achievements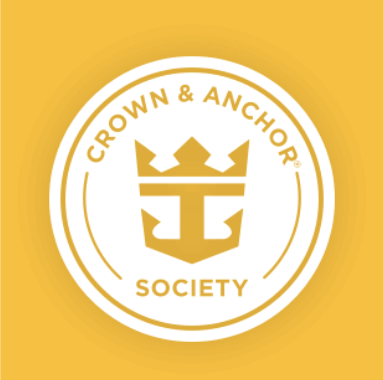 Gold (2/7)
6
Reputation
Has anyone used this package/service?? https://www.goportcanaveral.com/services/fly-snooze-cruise.php Any opinions and suggestions would be appreciated. Need transportation from MCO to Port Canaveral and back Thanks! Elizabeth

When I went to deck 9 to get towels for Coco Cay, they asked if I was going to use them on the ship. When I told them that I needed them for the beach, they directed me to deck 3 to check them out. They had someone checking the towels back in on deck 1 when we returned. I am not sure how they would know if you are going to take them off the ship. There was no difference in the towels.

I am just back from a four night Enchantment of the Seas cruise. I was on this same cruise in April serving as a chaperone for our High School Band trip. (I know...hard job right?) Anyway, in April, you could get towels without having to check them out. But on this cruise, you had to check out a towel for the day at Coco Cay and if you needed towels for an excursion into Nassau. If you were going to use the towels on the ship, then you did not have to check them out. On our Coco Cay day, we had to get our towels from Deck 3, not the Pool deck. Just wanted to give everyone a heads up.

Thanks for all of the advice. Can I go ahead and pay this ahead of time, or just wait until the end of the cruise?

We are getting close (June 23!) to our first cruise. Can someone explain the best procedure for tipping? Who to tip? Etc.

Do you usually put a lock on your luggage when you drop it off at the port? Does it have to be a TSA approved lock? I was not sure if the cruise line can open your luggage like the TSA can.

Ha Ha! Sorry, but I am deathly afraid of heights! My daughters on the other hand have the motto..."No Fear". Maybe they can do it and let me know (or take the Go Pro with them)

Any suggestions for Coco Cay? We were considering snorkeling. Do I need to book the excursion now, or wait? I assume that if we are unable to go to Coco Cay because of the weather, my money would be refunded???? What do you guys bring along with you for the day? Anything special that I would not normally think to bring for a day at the beach? Do most of you carry a beach type bag? Are there lockers to rent while snorkeling?

For those of you who cruise out of Port Canaveral, what is your experiences with arrival and parking? Park at the terminal? Park and Cruise? Hotel stay the night before/shuttle to the terminal? We are considering this : We live in North Carolina, so we have considered getting up really early and driving down the day of departure. It is about an 8 hour drive. We have done this before when going to Disney- get up very early (3:00 am), drive down, bags in room and then hit the parks. We have 4 drivers in the family, so no one has to do all of the driving. We are considering this and just parking either at the terminal or at a Park and Cruise option. A lot of hotel packages I have seen online offer shuttle for two people. There are four in my family, so we would probably have to pay extra.

I read a lot of reviews of sewage smells in the bathrooms. Anyone had experience with this? Does it matter where your staterooms are located?

Don, thanks for the review. We are sailing on Enchantment of the Seas in June and I have read some really negative reviews on Cruise Critic, which has made me a little nervous since this is our first cruise. You have made me little less nervous!

Thanks Matt! That is just what I was looking for. Has anyone tried the Dolphin Encounter on Blue Lagoon Island(not a RC excursion) or the Nassau Segway Tour?

Matt, This sounds like a good option....and within my budget! Is there maps/literature available that we can look at and just plan our own excursion with things that are in walking distance? Thanks so much!!

Much thanks for all the help with our first cruise. We are going on our first cruise in June 2014-on Enchantment of the Seas. One day at Coco Cay and one day in Nassau. I need suggestions for good and reasonable excursions. We are a family of 4- two adults, and two girls (ages 20 and 18). Was considering snorkeling for the Coco Cay day. But am not sure about Nassau. We have never been. Any suggestions welcome!!

Wow! What a lot of great responses. On the topic of meals.. (remember I have NEVER been on a cruise). What is the seating like? Are we seated with other guests, or would my family of 4 be at a table by ourselves. We are actually booked in two rooms (since having 4 people -two of them teenage girls- using one bathroom is not fun at all). Would this affect any reservations for dining? Thanks in advance!!