Posts

28

Joined

Last visited
Profile Information
Gender
Location
Interests

Traveling
Cruising
Homebrewing
Anything Automotive
SF Giants
NorCalJL's Achievements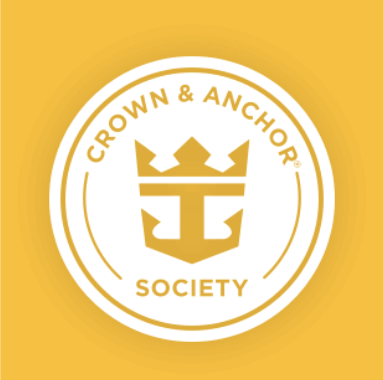 Gold (2/7)
8
Reputation
Labadoozie! That can be a cute girl's name!

Awesome! That's a great hotel, perfect for pre or post cruise accommodations. There is a Walgreens and other restaurants within walking distance from the hotel. We paid $8/person each way. I don't remember the 3rd party company, but it was arranged by the hotel beforehand - I'd assume they frequently make stops at the hotel on embarkation day. Call the hotel to make sure the 3rd party is running. Also, if you decide to sign up for it, put yourself on the list when you check in, and then you'll have to buy the tickets on embarkation day in the hotel lobby about 30 minutes before you leave. Super easy. We decided to pre-purchase our transfer from the cruise to the airport on disembarkation day. It was a breeze, and i'm glad we did it. Same price, $8/person, and there was a van outside waiting to take people to the airport. We got off the ship and were waiting in line at the airport in record timing. It was a seamless and hassle-free process, exactly how I want my vacation to be! The airport is super close to the port. FLL is a great port to cruise from, since the hotels and airports are so close. For $32, I think we got a great deal. Let me know if you have any other questions! Enjoy your cruise!

NorCalJL reacted to a post in a topic: How to get that "YOU'RE GOING ON A CRUISE" feeling before a cruise

I have a perfect answer for you...backed by my recent stay before Independence. I cruised out of FLL in early August and had an excellent experience with Holiday Inn Express Ft. Lauderdale Cruise-Airport, located at 1500 SE 17th St. Fort Lauderdale. It is located really close to a Walgreens as well, so we went there to get some additional supplies we couldn't fly with. They have a free shuttle that picks up at the airport every 30 minutes. The rooms were nice, not fancy at all, but fine, and offered free wifi as well. The complementary breakfast was excellent, they had a ton of offerings and was a great meal to have before the cruise. The hotel partners with a 3rd party company that picks you up at the hotel and drops you off at the cruise. The price was $8 per person each way. You could also get a taxi. the hotel is about a 10 minute drive to the port. We ended up buying transportation to the cruise, and from the cruise to the airport on disembarkation day. *Make sure to sign up yourself on the list for the bus when you check into the hotel.* All in all, it was a great service and I would highly recommend doing this. Enjoy your cruise!!

How many people will you be traveling with and will you have a lot of luggage? I cruised from FLL last month for my first time and booked a flight at 2:00pm that day. We ended up walking our luggage out on our own and it was a huge time saver, especially when we saw others scavenging through hundreds of similar looking bags to find theirs. I don't know about you, but since your flight is super early, I'd try to get off the ship as soon as you can. I would highly recommend walking your stuff off, it would have saved me a ton of stress if I was in a hustle to make my flight. Also, how are you planning on going to the airport? We stayed at Holiday Inn Express on 17th street, and they had a 3rd party service take us to the ship, and we ended up buying transportation to the airport on disembarkation day.

Hi RCLBlog group! I recently sailed on Independence of The Seas to the Eastern Caribbean (Aug 2nd), which sailed out of Port Lauderdale, Port Everglades. Wow, I feel like we were spoiled,we had a great experience sailing from that port! We live in San Francisco so flying is required for cruises to the Caribbean & Bahamas. I prefer flying in 1 day in advanced and staying at a nearby hotel before the cruise. We stayed at the Holiday Inn Express on 17th ave, and man the logistics for getting on the cruise were great. The hotel has a free shuttle from the Fort Lauderdale-Hollywood as well. The hotels partners with a 3rd party company who will pick you up at the hotel and drive you to the port, a 10-15 minute drive, and $8/per person. We booked a cruise on Freedom of the Seas, July 2016, which will depart from Port Canaveral. However, I am considering re-booking on another cruise that departs from Fort Lauderdale (Port Everglades) because the experience was so great and easy. Can you tell me your experiences with sailing out of Miami and Port Canaveral? Thanks!

I was on IOTS in early August, and my gf and I decided on getting the premium packages...it was a lot of fun since we were on vacation, but got old quickly. It was a great learning experience to say the least. I'm all about value, so I marked down each drink I got on my phone and then added the cost up at the end. I think in total we drank enough to get the value out of the drink package, but looking back on the cruise, I felt the package put us in a situation where the costs outweighed the benefits, in terms of maximizing our value. It was almost like I "my hands were tied and forced" to order 5 specialty cocktails or mixed drinks each day so we could maximize the value of the package. On future cruises, i'd either consider a cheaper package, like the beer & wine, or forgo the package altogether and put money aside in advance for drinks so we I wouldn't be so cost-concerned each time I went to order a $10 Labadoozie ;) That was my first drink on the cruise, and I think I had a labadoozie every day! Great suggestion Matt!

I haven't been to St. Croix either, but found St. Kitts to be different than what we had in mind. We ended up doing the zip lining through the rainforest, and although that was awesome, the drive on the way up to took us through some pretty impoverished and dirty towns. I heard St. Kitts has a nicer, more expensive side, but I too would opt for a trip to Nevis if our cruise stopped in St. Kitts again.

Independence of the Seas, August 2nd, 2015. My second cruise with RCCL, and my girlfriend's first cruise. We are hooked, seriously, and keep talking about how great the cruise was and how we can wait for our cruise next year. Royal Caribbean did something right for us! Can't wait to sail with them in the future.

There's a weather app I used that is quite good for tracking storms/hurricanes. It's called "Hurricane", by the American Red Cross. and is white with a red hurricane symbol. It's free too

NorCalJL reacted to a post in a topic: How to get that "YOU'RE GOING ON A CRUISE" feeling before a cruise

Matt reacted to a post in a topic: How to get that "YOU'RE GOING ON A CRUISE" feeling before a cruise

NorCalJL reacted to a post in a topic: How to get that "YOU'RE GOING ON A CRUISE" feeling before a cruise

I would be mindful of the rules & regulations with bringing liquor back from outside the U.S. I don't know enough to state the sizes, but someone else on these forums should know the size limits.

Thanks! Yeah 4 days, I am very excited. I do have my excursions & dining options all set up, I think i've done just about everything needed before we leave. Yes I will have a very long day of flying, so I am hoping to get everything packed up by tonight so I can rest and relax a couple nights before we depart. Same for me, I have most of my stuff spread out on the bed & some in the luggage. Just need to make sure I don't get over the 50 lb limit, since I will be packing 2 bottles of wine as well. That and my dress clothes probably weigh the most!

Have you ever gone solo on a cruise? It seems like an interesting opportunity, or at least something to try.

As experienced cruisers, you must know what I am talking about, that "YOU'RE GOING ON A CRUISE" feeling/vibe/energy before the cruise begins. For me, packing is what get's me excited, and I tend to look at pictures from past cruises as well to get me in the zone and mentally prepare me for what's to come. What do you and your cruising friends/partners/family do to get into that awesome & excited vibe before the cruise begins?

I could purchase a drink package on the ship, until there are less than 4 days left on the cruise. So my question, would I count disembarkation day as a day on the ship, even though I would only be able to drink for a few hours until they kicked us off?