Posts

20

Joined

Last visited
cruisercamper's Achievements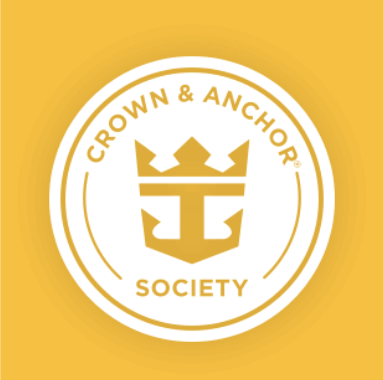 Gold (2/7)
1
Reputation
IRMO12HD reacted to a post in a topic: Has anyone been able to use the shareholders credit on a cruise?

I am reading a live blog that mentions the Captain took them by the Statue of Liberty and lower Manhattan and then turned around to head out to sea. I thought this was one of the neat experiences of sailing out of Bayonne but others mentioned that they couldn't believe the Captain did that- that it's not usually the case. Veteran Anthem travelers - what was your experience?

Does anyone have a picture of a recent kids menu?

Family of 4 sailing on Anthem 3/31/18 (Platinum). A few days ago we were offered an upgrade from a balcony room to a JS- the cost would be $1050. But the offer means you get put in a queue and IF they call you they try only one time and if you don't answer the phone they go to the next person in line. This seems so antiquated- why not just let you accept the upgrade online. Anyway- we passed on this. $1050 doesn't seem like that much of a "reduced" rate upgrade.

I am looking to find out if anyone has actually been able to order mac & cheese in the main dining room for dinner. It's the only meal my child eats for dinner.

I saw a recent photo of a new kids menu which didn't have macaroni & cheese on it anymore. True? We will be sailing on Oasis (not sure if menus are fleetwide or by ship).

Just wondering- we have My time dining reservations every night 7:30-9:30. Will I be able to make a reservation for a 9:30 show in My Cruise Planner? Anyone had experience with this? I am worried the system wouldn't allow this since they say to show up 15-30 minutes before a show starts (and we never take 2 hours for dinner).

I had no problem getting the $100 OBC for our cruise in March 2016. In fact I was surprised how fast it was approved and applied to the account. It is combinable with the BOGO sales but not combinable with anything else such as the current $100-200 instant savings or the free gratuity promo.

We have a group of 14 who wish to dine together each night. I have read that you can only get a table for 10 with my time dining. We assume we could do 2 tables of 7 or tables of 8 and 6. We would like the tables to be next to each other. Does anyone have any experience with this? How do we go about making our reservations online?

Can someone clarify for me- it says the benefit is not available on reduced-rate cruise fares. Is BOGO 50% off considered reduced rate? If that's the case what if I buy the shares (on our reservation I am guest #1 who paid full fare even thought the rest of my family are BOGO 50% off). Would I be able to get the shareholder OBC?

cruisercamper reacted to a post in a topic: Passport expires 4 months from end of cruise- will I be ok?

Thanks for your replies. It is a closed loop cruise so it is not mandatory to have a passport. I didn't want to spend $220 to renew passports that haven't expired yet. I mostly wanted to know if anyone else has experienced this and been denied boarding. I will bring DL and BC as a backup.

cruisercamper reacted to a post in a topic: Passport expires 4 months from end of cruise- will I be ok?

I have a passport but it expires 4 months from the end of our cruise (cruise line recommends expiring 6 months or later). So, I was going to bring original raised seal birth certificates and DL just in case. However, birth certificate is in maiden name. Will it still work? Or do I also bring marriage certificate to show name change?

I am now reading that they recommend passports should expire 6 months or later from the end of your cruise. Has anyone had trouble boarding ship when it actually expires in 4 months?

It's only because we are traveling with family and trying to book our my time dining times ahead of time based on activities that might be going on each night.

We have an early flight out of FLL on disembarkation day (11:00am). We plan to carry our bags off the ship to get off quick using express departure. Can we jump right in a taxi at the pier or do we need to book something ahead of time? Also how much is cab fare from port to airport?

Did anyone out there go on the 12/6/15 sailing on Navigator out of Fort Lauderdale? I am hoping to see copies of the Cruise Compass. Thanks.