Posts

215

Joined

Last visited

Days Won

2
Profile Information
Gender
Location
Interests
WHStoneman's Achievements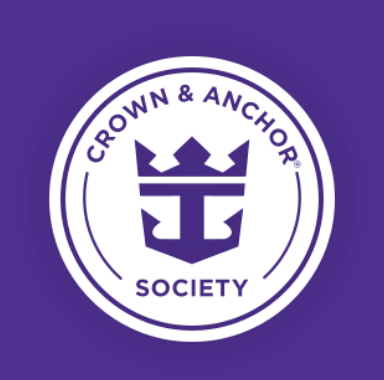 Diamond Plus (6/7)
120
Reputation
Just disembarked from Rhapsody of the Seas and we had coffee and Continental served every morning at NO CHARGE. If you order a Breakfast MEAL....they do charge you a service charge but the food is still free. BTW....they were serving some of the best coffee!

We misplaced photos we purchased on board. Is there any way to repurchase on line?

Being 70, catastrophic emergency medical care would be my ONLY concern. I am in perfect health, but you get to a point in your life where these things are of concern.

It is rather peaceful in port while the throngs of people disembark and you can enjoy some private leisurely activity on board. Nothing wrong with that. Also, a great time to get an "on board deal" in the spa since they are empty!

It is a $30 meal that should sell for 8 bucks at any restaurant. There is nothing, NOTHING special about the food. We dined Sabor on FOS and they could remove the sign and open a French restaurant in thirty minutes. They wouldn't need to change the decor because there isn't any identifiable Mexican decor...just another room to dine in. Everyone was oooh...and aaahing over the tableside guacamole being prepared. I guessed they didn't get out much to Mexican restaurants.

We have booked Cuba for 01/20/20 and are considering if we need to purchase travel insurance from an outside vendor. Arch RomeRight & CF Travel Insured. Any thoughts?

I am sold on Uber and Lyft traveling in any city that we have visited. Those services are the only way to get around in an unfamiliar city. Finding your destination and then finding adequate parking really cuts down on the fun!

Don't waste a whole lot of time, money or energy for something that can/will be ripped off as soon as you get to your cabin. That is the ONLY thing they are needed for is to get your luggage to your cabin. I print and fold as directed, pull off a length of packing/shipping tape and enclose the paper. (tape is only to keep the labels dry) Staple or punch a hole and use a zip tie to attach to your luggage. Bon Voyage!!

We have decided the same for Belize. None of the excursions set us wild on Costa Maya so we decided to do the beach thing for the day. Booked Yaya Beach Club since they offered an all inclusive that had a non alcohol offering....a rare opportunity at the all inclusives.

If she/you can't afford to use it...you/she can't afford to own it. I feel the same about my Waterford crystal stemware at home.

My spouse and I are traveling Christmas, 2018 via Rhapsody of the Seas. Since we have never been to Costa Maya, we are looking for suggestions. We have been to Belize City but also are looking suggestions other than the "ruins" excursions...already done that. TIA!!

This is some VERY OLD news..... during a three-day Caribbean cruise in October 2017 that departed from Mobile, Ala.

It is Sunday, October 21 at 938PM. I just checked the site and everything appears to be working. Might be on your end.