Posts

31

Joined

Last visited
jopibaconpants's Achievements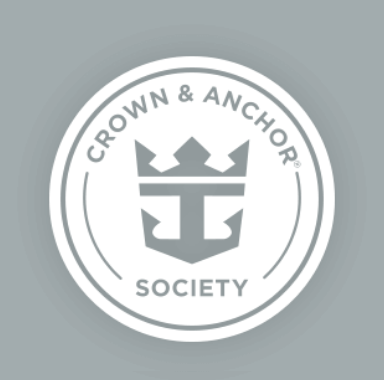 Platinum (3/7)
26
Reputation
This is why we're married.

Quick question. We are going on Liberty this April. Can we rebook this cruise at the My Next Cruise office? If so, would we receive any perk from them? After that, would I be able to transfer this reservation to MEI to be part of the group cruise? And if so, would I retain any bonuses I may get?

This may be a silly question, but are the shakes included in the drink package?

I unfortunately have to cancel this itinerary... Because I'm joining Matt for the Royal Caribbean Blog Group Cruise! YESSSSSSSSSSSSSS for getting my schedule worked out. :lol:

We called last night as soon as the booking window opened. The moment we got in, it seems like they were having website issues as they asked us to call back 15-20 min. We did end up booking it, but we still haven't received a confirmation of our itinerary despite the fact that the deposit was already taken out of our bank accounts.

My wife and I just booked the Symphony of the Seas cruise for December 8, 2018 going to St. Kitts, St. Thomas, and Nassau on an Ocean View Balcony Room. I really wanted the Thanksgiving weekend, but Uncle Sam needs me to come in for duty. But nevertheless, I'm way too excited!

Exactly! You understand me lol.

That's what I was afraid of. I want to use Vegas for example, I always have the mentality that I'm going to bring my own bottles of drinks to save money. It's just something about being on a vacation that gets you hyped up and excited that you lose just a tad bit of control sometimes.

I'm going on my first ever cruise next month, and I'm super excited! One of the struggles I had was deciding if I should get the deluxe drink package. For awhile I thought it wouldn't be worth it, but after listening in the podcasts, I ultimately decided to YOLO book it, and here are reasons why! 25% off was enticing. I got the package for about $44 a night, and seeing how each drink is about $12, I don' think it would be difficult to drink that much throughout a day. We booked a 5 night specialty dining package, so it's great that you can use it at the restaurants. I'm sure I'd want to try out all their featured drinks without having to worry about paying after. Speaking of trying drinks, it gives me the opportunity to really find my "go to drink at a Royal Caribbean cruise" just in case Matt wants me to be a guest in his podcast *ahem ahem I don't have to worry about buying too much drinks when I get in that happy state of mind lol. I originally wanted to bring two bottles of champagne and order fresh squeezed juice in the morning to enjoy at the balcony for some makeshift mimosas. But I don't have to worry about that anymore. I planned on bringing water bottles to the cruise, but since they give free bottles with the package, my luggage will be so much lighter! I am a heavy consumer of tea and orange juice. If each one is about $3-$5, I may not even need to drink alcohol to make the package worth it. Most importantly, I'm on vacation! Purchasing the package will make it feel more "all inclusive" without having to worry about going over board on spending.

Johannesburg and Cape Town are places that I must visit. Does RCI even offer cruises to Africa?

March is taking too long! 2018 will be the year my wife and I do Europe. And hello from a fellow individual that resides in Dallas!

Complimentary!? Oh man, thanks for the heads up Wilson.

That's exactly what I read so it raised even more questions for me. It didn't help that I read the post about enjoying sushi sitting at the balcony. Like yourself, I can't refuse a good sushi and I feel like the Windjameyr's (yeah I went there) sushi won't be the same.

Quick question for those who has sailed Liberty of the Seas lately. Was Izumi Express available on board when you all went? Thanks in advance!

I'm waiting patiently for RC to release their European itinerary for 2018. If there was a trip that covers both Rome and Santorini or Myknos, I would be a very happy person.