 Posts

14

Joined

Last visited
pabrumm3's Achievements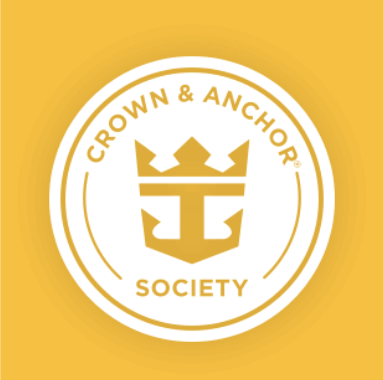 Gold (2/7)
1
Reputation
Hello - We just got back from the President's Cruise yesterday and my daughter and a friend both did the 2 tank dive in Nassau. We were thinking it was pretty pricey - but both said it was the most amazing dive day! They saw tons of sharks (nurse and reef, so no worries). Both are accomplished divers but have never seen that many large and small sharks up close. They both highly recommend the dive. (They were much less enthused with their dive on St. Thomas).

that's great to hear - we look forward to using them! thanks ?

wow - thanks for all of the great ideas! I like the phone card holder idea - just not sure if it will be hard to get off afterwards, or if it might ruin the pretty bling I have on my case ;). As for the WOW bands, are they available on the Harmony? We sail in 3 weeks!!! and we haven't been on a ship yet that uses these!!

I've bought some in the past but they were never handy (still had to take your card out to scan). I also see RCL has new waterproof media pouches. Has anyone tried those?

we've used the Cocoa beach shuttle many times (cbshuttle.com) but it looks like Cortrans is a better deal!

thank you both! No, we haven't booked anything yet. Starting to look at options on St. Thomas as well

Good morning everyone! We're sailing on Harmony 29 September (Nassau, St. Thomas, San Juan, Labadee) and are looking for some advice for Nassau. Has anyone ever done the Seahorse sail & snorkel or the Blue Lagoon Eco Nature walk? Part of our group is scuba diving on St Thomas, which is likely the best place for snorkeling as well - but we'd all like to snorkel together if possible so its either Nassau or San Juan. I sure do miss the reviews on the RCL website.......

yes, these surely aren't the best dive spots, but its new for her. And thanks, I will contact RCL to see what I can find out. I kind of feel like once we get on board she can go to the dive shop and get something figured out - but I like to have things figured out ahead of time. thanks also for the excursion link! That's so crazy about the age rule - don't they know 65 is the new 45!? :)

Thanks for the response! We sail on 21 May on Oasis for the first time - we tend to favor Freedom but she switched ports on us!. We stop in San Juan, St. Maarten, and Labadee. It's for my daughter (23), she just got her Dive Master certification in Thailand so I was hoping to book a dive or two for her. She got her original dive certificate on Freedom a few years back. The problem is that I'm booking excursions for the rest of our group and don't know what to do about her. If she can't dive she wants to join us, but her first choice is to dive. I'm surprised RCL won't let you book after 65!! :(

Am trying to book scuba for my daughter thru RCL and see the note "Online reservations are not available, Please check onboard" . Is this standard practice for scuba excursions so they can validate your certification onboard or is this perhaps shorthand for a fully booked excursion?....hoping its not the latter.

In the past we've done the Fury catamaran and Mayan ruins with kids. Fury was a fun adventure, but not the best snorkeling. The ruins were very very very hot........= cranky kids. Last year (kids are now over 21!) we tried the Jose Cuervo tour and had a blast. A bit of Mexican history coupled with free margaritas, tequila tasting, traditional delicious lunch, and cultural rain dancing demonstration.

haha - no worries. It's my daughter who's the diver........ :)

Can't find any RCL diving excursions from PR - does anyone have any recommendations?