Posts

23

Joined

Last visited

Days Won

2
Profile Information
Gender
Location
Interests

Cruising (Obviously) but also just traveling in general. Im kind of an adrenaline junky. I love fast sport bikes, sky diving rock climbing and other things like that. Love sports. Nfl Football ( Go colts ) and University of Kentucky Basketball.
chadnipp's Achievements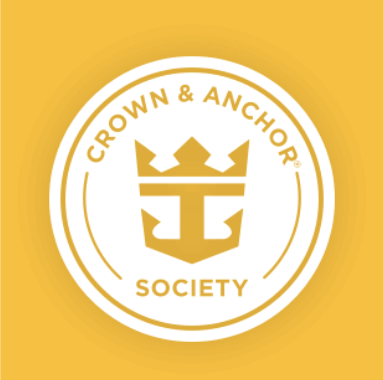 Gold (2/7)
8
Reputation
Just landed in fort Lauderdale. 10 min away from our first cruise with royal. Super excited.

Good advice. Thanks everyone.

This is the exact quote from the website on the pre cruise planner section of the website and is also found on the cruise documentation when you try to book tix online. "Entertainment Reservations The gorgeous view isn't the only thing that will dazzle you onboard our cruise ships. From contemporary musical theater to Las Vegas-inspired productions, live comedy acts to amazing aquatic and ice shows-our entertainment will leave you amazed. Choose from an exciting array of complimentary onboard entertainment, designed for guests of all ages. Please Note: Pre-reservations for our main theater, aqua, comedy and ice shows are available for Oasis of the Seas and Allure of the Seas. Only ice shows are available for pre-reservations for Freedom of the Seas and Liberty of the Seas. For all other ships, see your onboard Cruise Compass for show times." I dont know if maybe this is a new development but that seams to be how it is now.

I didn't know they offered a spa tour. I'll try that. See what they offer. Thanks.

When I get home I will take a picture and post what it says but Ya basically you can only purchase Tix for the ice show at least on this cruise anyway.

Was wondering your alls experience with royals spa treatments and when you find is the best time to snatch up a spa treatment. Weither it be a masage or acupuncture or whatever the case may be. When before, during or towards the end of the cruise to find the best deals available for whatever spa treatment you want. Thinking about getting something special for my wife when we cruise next month and want the best deal for it.

ok I see. Thanks for the info. Interestingly enough I just went on to book my tix to the shows and it says the only show you can book online tix to is the ice show. It say that only on Allure and Oasis are the theater shows available for online tix booking and that all othr ships are first come first serve basis, which is what I was used to from my previous cruises

chadnipp reacted to a post in a topic: What is that must have port on the itinerary? Current or Wish

I have already paid the deposit and final balance. If I book online does it charge me now or after the cruise is finished.

Everytime we cruise or visit another country we buy a Christmas ornament from the ship or port and add it to our tree. It's cool to see how it's grown since our first ornament.

So glad you posted the info for this cruise. Just booked it along with our flight. Cheapest cruise I have ever booked and it's on the biggest ship I have ever been on. Did anyone else book this cruise as well.

So me and my wife are going on our first ever Royal Caribbean cruise in 3 weeks. We were set to go to europe later on in the year but that couldnt happen so we jumped on this weeks deal on Liberty of the seas for next to nothing. I have been on three Carnival cruises but never royal and my question is should I book drink packages and tix to shows online. Wil carnival they dont have tix, its first come first serve, and they dont have the option of booking drink packages online either. I also plan on eating at Chops while we are on this cruise and didnt know if I should book that online as well. Any feedback would be great. Super excited. Vacation just went from man its going to be a while to woo hoo its here. hahaha

That is the exact same cruise I have booked for next year port for port. So I have two questions. First. I want to keep everything you are willing to share about the trip. Likes. Dislikes. Good and bad. Things you wish you did and didn't do. Spare no details. Second is did you go to Rome on the port day at civitacheccea. If so. How do you choose to get there. Did you have enough time to see everything you wanted. I will take as much info as you can give.

That sounds pretty awesome.

I listened to a comedian once on a cruise talking get about how you have to be careful about going home and thinking your still on the cruise. Wife made dinner and after the husband finished he got up threw is napkin down and walked to the other room. Wife got up and yelled " hey. Get back here and put thus in the dishwasher. This ain't the lido deck." haha. It was pretty funny and so true.

I always book early. Already booked our sept 1st 2014 cruise a week ago. Like matt, all of the previous cruise planning and research is part of the fun for me. I am interested however one day planning on vacationing near a port so I can try to book last minute. And when I say last minute I mean day that the cruise is leaving. I heard two different people on my last two cruises that cruised out of Jacksonville and port Canaveral say that they both lived locally and had there bags already packed and called the cruise line the morning of the cruise and said "I'm at the port, bags are packed. Do you have any rooms still empty and what's your best price to have me fill that room. One couple said they paid 105 per person for the 5 day cruise and 1 paid 125 per person for a 5 day. Obviously it could back fire if the ship is booked up bug I still want to try it sometime. Might get lucky.