 Posts

71

Joined

Last visited

Days Won

2
hallyluhopper's Achievements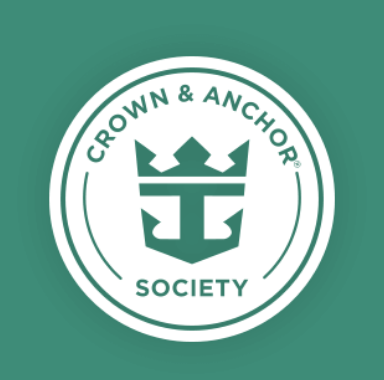 Emerald (4/7)
44
Reputation
hallyluhopper reacted to a post in a topic: xSAILEDx Mariner of the Seas - July 17, 2022 - RoyalCaribbeanBlog Group Cruise

hallyluhopper reacted to a post in a topic: xSAILEDx Mariner of the Seas - July 17, 2022 - RoyalCaribbeanBlog Group Cruise

Hello, my name is Joy. My husband and I live in Washington. I have been cruising since 2006. Our first RC Cruise was in 2008 on the Vision of the Seas. I am looking forward to my next cruise, and the cruise after that. Looking forward to making new friends from all over the world who love to cruise too. Nice to meet you all.

Thanks Matt. I like being prepared.

Besides the Facebook page and RCBlog event page; how do we get additional information regarding the GC? We booked with MEI Travel for the Symphony of the Seas group cruise. Will there be a hotel with blocked rooms? Will our TA have that information and disburse it to us? I just don't want to miss anything.

Thank you! This will help a lot

We will be with her. I used to work in an assisted living/memory care facility, so had some training. This will be her last big trip with her, and want her to have a great time before she forgets

The Bluetooth tracker sounds like a great idea, where can we get something like that? We are going to put magnets in the door, never thought to put our faces on their too. Thanks for the great idea.

We plan on being with her 24/7 too, she is looking forward to ziplining across the ship, and going on the slides. She is 72, and still loves to have fun.

She still remembers most things now, but the cruise is in a year. Not sure where they will be when it's tine to go in the cruise. She was joking the other day that she can't wait to get lost on the ship. I just rolled my eyes ??

Have you cruised with someone with Dementia /Alzheimer's? Our family member is going to cruise with us. We plan on adding magnets to the door, and showing her the area we are in (staying in Cental Park). Any other recommendations help her and us?

My first cuisecwas on Holland America, it was a chartered cruise. I've cruised twice on Princess and twice on RCL. I loved the food in Holland American, princess is nice but it doesn't have the quality RCL has. Princess also doesn't have as Manaus activities RCL has either.

Awesome! Thanks, this helps a lot

Thanks Matt, I kind of figured as much, but wanted to make sure. I've tried to put in cruise documents, but it won't let me for some reason

My cruise is more than a year away; is it too early to start making reservations and booking excursions?