Posts

40

Joined

Last visited
Recent Profile Visitors
The recent visitors block is disabled and is not being shown to other users.
Lugnut's Achievements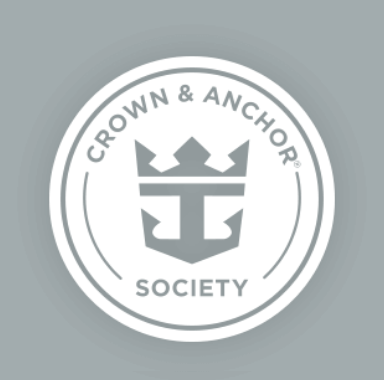 Platinum (3/7)
28
Reputation
This is hearsay, so take it as that. It's my understanding that kids indeed "inherit" their parents status and keep it when they turn 18. At that point they no longer benefit from any additional cruises taken by their parents, and to progress further upward they must earn the required points on their own. That is, using the example offered above by wordell1 a child with 60 points who has parents with Diamond status will remain as a Diamond but they'll have to accumulate another 120 points (totaling 180) to become D+. Another catch is that the child retains the status they enjoyed on the child's last cruise before turning 18. If the parents have Diamond status and the child cruises with them, but later the parents cruise alone and acquire D+ status, the child will not have D+ status unless they go on yet another cruise with the parents. YMMV.

Indeed, I just have a B&W laser printer at home, and I just print luggage tags with it. I have, on a few occasions, used a colored highlighter to color the tag. However, if I don't have the correct color (which is usually the case) I don't bother. No problems with B&W tags so far.

I guess my experiences are different from many others. I've been on three RCCL cruises this year, from three different ports (Galveston, Pt Canaveral, Miami) and each time I arrived earlier than my scheduled time. Each time I was told to go right in.

I think RCCL is saying they're reducing the menu in order to speed up the MDR service. So in a way, they are saying it will "enhance your cruise experience". As for me, I have sometimes chosen from the 'classic' menu, particularly the French Onion Soup or the Caesar Salad. I just got off Grandeur a few days ago and I did select the Spaghetti Bolognese one night. I also frequently get Crème Brûlée for dessert. If the classic items indeed disappear I'll be disappointed.

OTOH, if no one cares to attend, perhaps RCCL should cancel them. Having said that, I typically go. It's a relaxed event with a free drink so why not?

SO, scheduled for departure Thursday (4 Nov) on Grandeur out of Miami, and wanting to print luggage tags. Travelers are myself and spouse (Diamond level) and SIL who is Gold. All luggage tags indicate Gold status. I figure it's not a big deal, the room number is correct so we'll get our luggage, but wondering why this happened. Has anyone else ever seen this? Just curious, not real upset or anything. Gonna have a good time regardless of how the luggage tags are printed. --

Indeed, I received the same notification this afternoon. I immediately booked a 3:30PM slot, but have no clue as to what is causing the change. We're flying in the day before, so I guess we'll just hang around the hotel lobby until the afternoon. We booked a hotel that provides a shuttle service to the port, hopefully they'll run it that late.

One of the things i like about the Grandeur is that, as coneyraven mentioned, the Centrum is somewhat the heart of daily activities. There are (relatively) quiet seating areas on several deck levels in the Centrum where one can watch the ocean go by while relaxing and reading. In May, out of Galveston, they had an egg drop contest that was quite interesting.

If husband is paying for the cruise, and the reservations are linked (which, if not, they probably should be to ensure things like dining together) he can do their check-in. I've done that when we travel with my wife's sister. I just ask her what credit card she wants to use on board and enter it for her when I do her check-in.

I took a couple of courses in German at a local community college, then some more via an adult education program (non-credit) with another college. I had a basic grasp of German, and it was useful in getting thru a two week bus tour several years ago. When COVID hit I started doing some German lessons on Duolingo and I like the format, but it sure helped that I already had some basic knowledge. I don't know how it would be to start from scratch without a live instructor. Still, under the circumstances I'm fairly happy with what I've learned. I feel like I have a fairly good knowledge of "Tourist German", although there's no way it can be considered as conversational quality. I don't know how Duolingo compares to Babbel or Rosetta Stone or any other on-line learning program, but it's not bad for learning some basics.

You are absolutely correct. You may not know if your RU bid was accepted until you arrive at the terminal for check-in. Actually, you might not find out until you're actually on board the ship.

I did this on Mariner in August. I had a refundable OBC and went to Guest Services on the last cruise day. I knew I wasn't going to use it, so I asked about the best way to get it. They said it would be refunded to my CC, or I could take it as cash right then. I took the "Show me the money!" route and they handed it over.

They're good anywhere on the ship with the exception of the Bionic Bar and Starbucks, with no time restrictions (any time of day) other than that they expire at midnight each day. That is, you get five/day but unused drinks simply expire and are not carried over to the next day.

Going on this cruise. Picked it for the itinerary. I was on Grandeur on its' initial sailing from Galveston earlier this year. Yeah it's a smaller ship with no water slides, flowrider, zip lines or whatever but that's not what I look for in a cruise anyway. The crew was great, and there were areas in the Centrum where one could sit, relax, and watch the world go by in peace. I thought the food was okay, but not exceptional. However, I was recently on Mariner and I thought the same thing. It seems to me that RCCL has allowed the food quality/variety in the MDR and WJ to decline a little, perhaps to encourage more folks to pay extra for specialty dining. Maybe I'm wrong but that's my impression Still, I'm looking forward to the trip!

Yep, I think this describes the situation well. On Mariner in August there were guys wearing shorts to dinner on the formal night (or Dress Your Best or whatever it's called now).