Posts

15

Joined

Last visited
Recent Profile Visitors
The recent visitors block is disabled and is not being shown to other users.
Lugnut's Achievements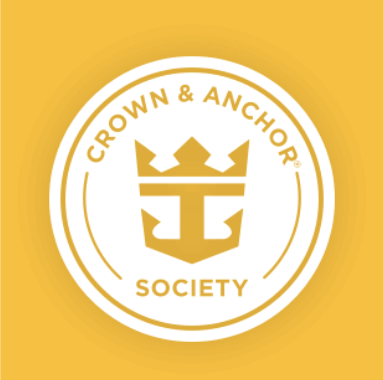 Gold (2/7)
6
Reputation
Totally ignorant regarding labor issues, but since RCCL ships are flagged in Liberia don't they sidestep US labor laws?

Actually Princess sailed from the Bayport (Houston) terminal. The first cruise I ever sailed though, was on Celebrity Galaxy out of Galveston in 2005 which visited Panama, Costa Rico, & Cozumel.

Obviously a lot of folks like lanyards, but I always just stick the keycard in my pocket.

On our sailing May 4th (initial trip from Galveston for Grandeur) our MDR waiter said there were 1,800 passengers on board. We didn't go the Windjammer right when it opened each day, and always found a place to sit down. Once we had to walk 3/4 of the way around, but we found a table. Capacity per RCL: 1,992 guests (double occupancy) • 2,440 guests (total) Source: https://www.royalcaribbeanpresscenter.com/fact-sheet/6/grandeur-of-the-seas/

Someone can correct me if I'm wrong, but once you begin the 24 period of free basic internet ANYONE can use it if they have the account login ID and password. Only one device can be connected at a time, but whenever someone new logs in it causes the previous device to be disconnected. For all you more experienced cruisers, is this correct? I know my wife & did this earlier this month. We just took turns logging in and checking email and news. I assume anyone else who had the login credentials could do the same.

Just a comment: We sailed on the initial GOTS voyage from Galveston which departed 04 May. We had a 12:30PM boarding time. There were some folks waiting out in the parking lot with a 2PM time as we went in. We were about a half-hour early, but decided we could wait at the terminal rather than just sitting in our car. When we got to the terminal, they asked if we had already dropped off our bags, which we had. They then said "Go right on in!", even though we were early. They weren't checking times at all. Apparently things were running smoothly enough that no waiting was required. Your mileage may vary…

Hat with a brim. No ball cap. Sunscreen & Sunglasses. Insulated mug. Not huge, but larger than the glasses in the Windjammer. Phone & Tablet w/ chargers. Appetite. I usually throw a lanyard into my bag, but I virtually never use it. I just tuck my keycard into my pocket. My wife is the same. If she decides to not carry a purse she'll give me her keycard.

I am in agreement, I'd like to see more itineraries from Galveston. One can only visit Costa Maya and Cozumel so many times. I'd really like to see sailings to the Eastern/Southern Caribbean. I know it would mean at least a couple of extra sea days getting there and back, but when I consider the cost of air tickets plus a hotel for going to Florida a day early, it kind of washes out financially. I'd rather spend the time on a ship than in a plane/hotel. Granted, I'm not staying in a Suite, so it's easier for me to compare the daily ship rates against hotel & airfare. However, I'm getting to the point where, if I have to fly somewhere, I'll bite the bullet and head for Europe or the Pacific.

I don't recall that I needed an "account" at Walgreens, but my wife and I each scheduled separately. I think you need a unique email address for each person so they can email the results of each test. I'm not going to swear to anything, but that's my understanding. We arranged for consecutive times and they did us both together. You may very well be able to use a common email address, don't know for certain.

What LCWind said. The reason I went with Walgreens was that I could reserve a time slot one week in advance. I went to https://www.walgreens.com/topic/promotion/covid-testing.jsp and reserved slots for myself and my wife. We couldn't get the same time, so I made one for 10:15AM and the other for 10:30AM. We arrived at 10:15 and got both of them done at the same time. I suspect you'd get the same results for three people as we did for two, just get consecutive times if you can't make them identical.

Just got back from Walgreens for their "Rapid NAAT Test", it was quick and easy. We used the drive-thru and it took maybe 5-8 minutes, most of which was the Walgreens person filling out paperwork. She said we'd have results in about two hours. Actually the results came back via email almost exactly one hour later. Very simple, no problems at all. Got the paperwork printed out, just need to finish packing.

I'm getting ready to sail out of Galveston in about two weeks. I've been checking on testing at CVS and Walgreens in my area (Austin). Both seem to still have 'free' testing. Both ask if you have insurance or an employer voucher, but that doesn't seem to be a limitation (as near as I can tell). Right now it looks like I can schedule a test at CVS two days in advance (Rapid Antigen Test — the PCR test can be scheduled 2 weeks out). At Walgreens it seems I cannot schedule a Rapid Antigen Test BUT I can schedule the NAAT test (lab test, but results in about 2 hours) one week in advance. My current plan is to schedule with Walgreens as soon as I can, which means go on-line nine days before sailing to schedule an appointment two days prior to sailing.

That's interesting. I had applied for a shareholder's OBC for an upcoming 5-day cruise, which I expected to be $50. Suddenly I had OBC for $150! I called my TA and he said it looked like $50 for the shareholder's OBC and another $100 because RCCL was "apparently feeling generous that day". I guess it's really an additional $50 each for my spouse & myself because we used Future Cruise Credits from a cruise that we cancelled last Fall.

I have photos of my wife and myself on my computer which we've taken for purposes such as visas, week long passes for the London Underground, or the Paris Metro, etc. I checked us both in and just uploaded one of her photos. It was easier than hunting her down and getting her to stop whatever she's doing to pose.

When I was in the Army (decades ago!) it was customary to complain about the food. If the mess hall was good, you might not complain but complimenting the food in the Army just wasn't done. I think some folks carry that attitude around in their personal life. Only to a degree of course, civilian griping is absolutely incomparable to what goes on in the military. Still, for some folks complaining seems to be sort of a hobby and there's really not much to be done about it other than to avoid letting it become infectious. Me, I'm happy to see things returning to some semblance of normal. We're departing out of Galveston on Grandeur in a few weeks and planning to have a great time!