 Posts

214

Joined

Last visited
Eddy's Achievements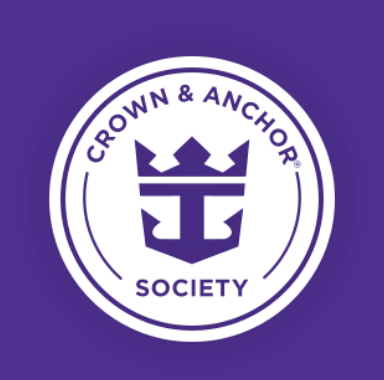 Diamond Plus (6/7)
122
Reputation
This is one reason I always book direct. Further I always book through Casino Royale. Its a IRONCLAD guarantee for all my booking and airfare. I can cancel to the day of cruise and get my port charges and taxes refunded. If Royal cancels the cruise, Air2Sea refunds no questions asked. I know this process of booking is not for all, but if you are going to gamble on the ship, you might as well join the program and take advantage of it. Casino Royale is a separate entity and must deliver on its promises. There is a lot of revenue at stake.

For the first time I have a stateroom booked on Liberty at the aft.( 4 nights for the experience ) Unfortunately it is next to a 2 bedroom grand suite. I'm wondering if this is too risky assuming most 2 bedroom suites are booked with families with kids and therefore I am subjected to more noise? Or are the rooms sound proof enough? If I change it I must move midship on another level, as most rooms are selling out.

Just off Oasis for 2 weeks. CK was not over the top. Had dinner there first week only and went to Windjammer the second week with one dinner in MDR. Lack of consistency with food Im afraid. There are issues that all cruise lines are dealing with. Even specialty restaurants are lacking quality . Windjammer was also substandard. Supply chain, staffing ,training are the culprits .

https://www.forbes.com/sites/daphneewingchow/2019/09/20/caribbean-islands-are-the-biggest-plastic-polluters-per-capita-in-the-world/?sh=18826f8d774b

no. this is 2022 out of vancouver

cruisellama reacted to a post in a topic: Airfare options for going to Italy and returning from Spain

Air2Sea 100% You don't have to pay until you figure things out.

One time I booked a inside balcony on Oasis. Didn't like the noise levels and lack of privacy. Went to guest services and they gave me a ocean view balcony . Also, had a flight booked to Barbados with Royal's Air2Sea. I had to cancel the cruise and the flight due to covid. got full refund for the cruise and the flight with Air Canada. Royal has been very good to me.

I just got a 15 day comped cruise invite for this on Celebrity. Its for Sept 23 but I got a 7 day cruise on Serenade of the seas Vancouver to Alaska. Never done Alaska. Should I cancel Alaska and go with Celebrity, or go to Alaska? WWYD? Both are Balcony. No suites.

Being a casino ranked player , I only use comped cruises. you must pay port charges and tax, and that is refundable until the day of cruise. I have to check into the associated flight for that . Not so sure.

That is interesting. Will see if I can validate that!

Travelling the world these days brings on challenges. Airlines, cruise ships, Hotels, etc are all struggling with issues. Supply chains, lack of employees, costs of operations, etc. There are always inherent risks associated with travel, especially flights. Especially now. This is a choice we all make and need to acknowledge that there are risks involved if we decide to travel . I just lost/cancelled a 28 day cruise out of Barbados due to covid restrictions even though nobody was sick and tested negative the day before my flight.

Quite a story and honestly could not wrap my head around the logistics of that process. I use Air2Sea for Royal and have never had an issue. There is always a guarantee to get you a flight and get you on the ship....any airline. Not sure if its the same with Celebrity? Personally I would have escalated this to someone in a supervisory position on the phone and follow up with a letter/email. Documentation is vital here. I always ask the person to whom I am talking with to make notes for my file., and follow up with email confirmation. As much as I like Royal, I am thinking about moving over to Celebrity, as it might suite my personal style more. Hope this works out for you.

I never suggested Haiti is the ONLY nation . Just that it produces a tremendous amount of trash that contributes to its local problem . Of course there are other countries/nations that contribute. At the date this was posted, the trash was evident. The reporter that I followed on this made note that he discovered this at the very end of the day. As Royal's clean up crew does a good job continually cleaning of the beaches its very likely you won't see anything. I'll be there in a couple of weeks to further check it out. BTW.. it Sargassum, not Sargossa.

If you read back I stated Haiti has a serious trash problem. Of course there are other countries that contribute to the pollution issue. Haiti is considered one of the countries with the greatest risk of plastic entering the ocean. The country generates a large volume of plastic waste in urban areas due to high consumption of treated water, soft drinks, and take away meals sold in plastic containers. If you take the time to research this topic , you will find that Haiti contributes a very high percentage waste that lingers around Haiti. Take the time to research the topic before attempting to publicly shame me. You only know 10% of what you think you know.

FYI .....I was booked for a 28 day cruise on Grandeur of the seas for the month of April. Coming back from the previous cruise, I got a positive test at the Canadian border and had to quarantine for 10 days. My wife (who tested negative) had to re test after 8 days and also tested positive and had to quarantine a further 10 days . Needless to say we could not fly to Barbados and get on the ship. Because I am a Club Royale member I was able to cancel the 4 b2b cruises and get my port fees refunded and Air2Sea refunded my airfare booked on Air Canada. They tried to get me on the second leg of the cruise but flights were not available . Both Royal and Air2Sea were very accommodating on the cancellation, as I had proof of the positive covid test. I felt a little off for about 2 days and my wife had no symptoms. This was a bucket list cruise as it was in a GS., and I love Barbados and the southern Islands. Anyways, we are ready to go back to Nassau on our favourite ship, Oasis of the Seas come May 1 for 2 weeks. Cant wait!