 Posts

265

Joined

Last visited
Eddy's Achievements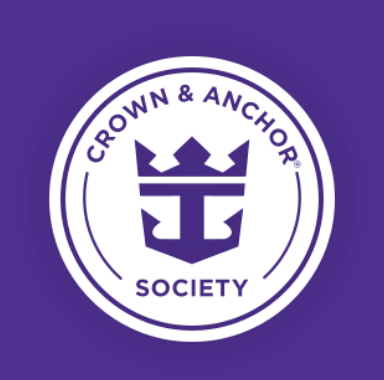 Diamond Plus (6/7)
147
Reputation
With all the new announcements , do Canadians flying to ports in USA or Puerto Rico still need to be vaccinated or tested to board? No more masks for flights is a relief, but not sure on the VAX side. Im flying to Puerto Rico Next month, and not sure what to expect with testing and what hotels are affected by the latest hurricane ? Still cant get any kind of confirmation on flights with Air2Sea....even though I have paid for the flights.

Look at me, Im special? LOL. Whats the point? Perhaps to make aware to staff your relevance? I notice more Pinnacle really like to show off their pins. Im Diamond Plus. I don't wear the pin., I 63 years old, If I ever reach Pinnacle by age 90, I just might wear that pin!

Ive cruised enough on numerous Royal cruise ships to note the repetitive nature and business model to attract shoppers on board. I dont even look anymore. The same kiosks on the promenade deck all the time. Invicta watches 50-75% off. Cheap T-shirts, cheap jewelry ,the same booze, etc etc. You think they could switch it up a bit and add more originality? One of a kind stuff? I suppose the appeal is to first time cruisers, but for those of us who have climbed the status ladder, its just the same old cruise after cruise. Even on many ports. Even the art auctions seem to be very repetitive ., with ridiculous starting bids on some works.

good point. But I do maintain a skepticism on super chats. Especially larger ones that are repeated by the same individuals weekly. $50 `$100 a week? Thats like over $2,000 annually in donations! Bloggers,vloggers, influencers, all make money from advertising . Youtube pays well once reached a certain number of subscribers and likes. Im sure Matt does very well financially even without these suspicious super chats . Personally , I think one or two are plants to help entice others to donate. Paying money to people who know no more than you and has the same resources as you., makes no sense. I could be wrong , but this is the business platform for many YouTubers., I sense.

Matt keeps up to speed on Royal , no question. The monday night youtube thing becomes redundant and boring .( repeated questions over and over again.) And I really question the same super chat donators . Have you noticed they are the same dudes every monday? Hmmmmm....

On the promenade deck n near where you get coffee. I load up with water, soda etc. No alcohol on that day.

Sounds like you watch all these YouTubers . I started to and stopped. I come here to get new perspectives and whats going on deeper with Royal. Much of what is online is repetitious are becomes a reality vlog show. Cruise news today is my go to for instant newsworthy stories in a very few minutes. I like that.

This does not apply to Casino Royale cruisers.

Ya, if you got kids that will love that and yourself. Thats quite a premium to pay just for that. If you gamble, there are no casinos. Check out La Lido Loca Tony's review on Disney, He loved the characters, but would not go back.

But if you had to pick one., which would it be? Celebrity Edge class?

How does the Celebrity casino program work compared to Club Royale? I am diamond plus signature status and want to switch it up to Celebrity EDGE class as the food, ambiance, less kids, appeals to me. Royal has been disappointing with food and entertainment in my last 6 cruises this year.

I have to agree here. Depends on price. Personally seeing both, I see no real added value . These beds/daybeds etc are overrated and overpriced. Especially the Cabanas on the water. Total rip. If Im going to pay close to $2000 for one of those , I might as well go to Fiji. Bora Bora and get the real deal. The waters on Coco Cay are not crystal clear. Remember , its a man made beach and having been there a dozen times or more, I find the water murky or cloudy. Hubby wants quiet, then find a quiet place on the beach with a free lounger. If you book Coco Beach club, you need to go early. Then what ? stay there all day? Hubby might want to wander about and check out things. I think the Coco beach club should be free for all suite guests who already are paying a premium for their suite.

Going Nov 6 . Need a room prior and after. Looking for recommendations close to port/airport and maybe shuttle service? thx

Another thing to remember. You cannot accumulate your drinks as Diamond or Diamond Plus. If you do not use them each day you lose them. So my wife and I can order 10 drinks a day. If I dont use them by nightfall, I use the remaining for either water bottles, cans, of beer, soda etc., and stock up in my fridge . Even on disembarkation day you can order 4 x2 drinks ( as Diamond status) So wake up early, and stock up on water etc for your trip home.

As a diamond the "other" drinks will be discounted. If you want more drinks free then head down to the casino.