 Posts

18

Joined

Last visited
Recent Profile Visitors
The recent visitors block is disabled and is not being shown to other users.
ZuggsandMimi's Achievements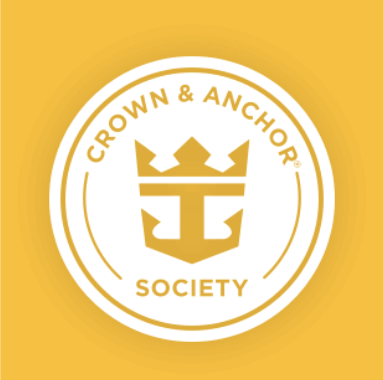 Gold (2/7)
13
Reputation
We were just about to hit the "10 days until we leave" mark for our cruise. Darling wife and I started feeling a cold coming on. Fall allergies right? Unfortunately no. We got a call from our sister-in-law that 6 members of our extended family that were all at our nephew's wedding that last weekend tested positive for Covid-19. Hind sight now says that we should have protected ourselves better, but we were host couple for the reception which means interacting with a lot of people. My darling wife is getting hit a lot worse then me and still has a sore throat and coughing. Official tests show both of us positive also, so no way we are going to manage a negative test 2 days before sail. So now working with TA to get our cruise cancelled again...ugh. And yes this is a breakthrough case as we were vaccinated back in March/April. Going to have to step away from blogs and Youtubers that we religiously monitored for last 2 months...just too painful. So those on the Freedom this coming Monday have an extra drink for the two of us.

ZuggsandMimi reacted to a post in a topic: Best way to travel from airport to hotel to port in Miami

We like to make a trip down to the Customer Service desk and ask for a free deck of cards. Then whenever playing games with friends, get to remember the fun times.

Well, what I heard from a friend who heard it from his brother, who heard it from his bookie, is that first thing you do when you get on the boat is go play the crane games. OF course, I'm not a gambler so not sure they even have crane games in the casino. They load them up with rolls of bills at the start of the cruise. Easy picking? I've never tried it, because, well, the casino isn't on the misses first places (or second, or third,or...) to check out upon embarkation.

Can I ask how many days before their sailing when they received the email? We have purchased The Key for our Nov 8th sailing on Freedom.

After seeing all this talk about price drops, I took the chance and called my Costco TA yesterday at 5:00 pm. While I waited online she was able to get a RCI rep online within minutes and would come back to me every few minutes to report her progress. They were able to find a 16% discount on my FOTS cruise in November. I had already made my final payment back when the due date was 60 days out, but since they changed it to 30 days I am getting a refund instead of an OBC. I didn't check prices first, just picked up the phone and asked them to do the leg work for me on my commute home which this TA was very happy to do...thank you Azurea. Since these $$ were already paid off on my CC, now I have the problem figuring out what would be the best way to spend this savings on my cruise!

We also got the 12 pm check-in I also purchased the Key for this cruise...mainly it was only $1 more per day than the internet package. So, I'm not sure if there will be an earlier check-in then noon, or is it just a special lane to bypass the main queue.

Actually found it last night and got the first (12 PM) time slot. Starting the party early!

Are these the online test kits where they are supervised via Zoom. Can these be done over the weekend? We have a Monday sailing and flying out early Sunday so for the 2 day window, leaves only Saturday for testing.

I am booked for the FOS out of Miami on November 8 and getting the "Not Quite Ready For You" message when I try to get a check-in time on the RC App.

We are on this one too! ? Canceled the 4 night on Mariner out of Canaveral on August 23 (just too many uncertainties) and used the FCC for the Nov 8 sailing on Freedom out of Miami. Same stops just different order. I also completed the check in which at 90 days out was typical for pre-Covid. I too was bummed to see that you couldn't book a check-in time at this moment. Back to jumping on the website every morning for that notification.

It's been several years ago. but flew into Hobby the day before and took one of the Galveston Express shuttles right to our hotel across from the beach. After checking in to the hotel, we were able to just walk across the Seawall Blvd and stroll down the beach until sunset. We got to walk on the Pier, shop at Murdoch's and ate at Bubba Gump Shrimp ( only an OK review for the food ). Then in the morning took a Lyft to the terminal. We got a local driver, so he went a couple blocks out of his way to show us a few touristy sites. This was also shortly after a hurricane, so there were still water lines on some of the downtown buildings showing how bad the flooding was. Also found a reasonably priced liquor store a few blocks away to get our 2 bottles of wine for the cruise.

I just filled out my 3rd request! I've filled them out just to make sure that doesn't hold up getting my sign up notification on my Aug 23 sail date.

I found some info from vesselfinder.com. Not sure I know what I'm looking at, but seems to be going out for a 3 Hour tour. I hope the Skipper and First Mate know how to handle a storm? ???

I thought the Mariner wasnt suppose to test run until August 11?