 Posts

71

Joined

Last visited
Recent Profile Visitors
The recent visitors block is disabled and is not being shown to other users.
SmoothJ24's Achievements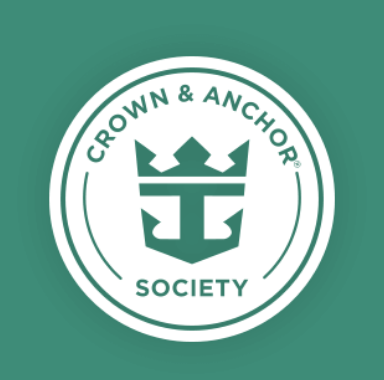 Emerald (4/7)
49
Reputation
sammy79 reacted to a post in a topic: Pre board COVID testing for ALL passengers from Florida Ports though December 2021 Now

Cruising With JT reacted to a post in a topic: Pre board COVID testing for ALL passengers from Florida Ports though December 2021 Now

I tried that as well, but nothing near us since we need to take a taxi from West Jersey and be at the flight by 3.

No… via email: Odyssey of the Seas July 31, 2021 Protocol Update We can't wait to welcome you onboard your sailing. Before departing, we have an update to share regarding our pre-cruise testing requirement. All guests 2 and up, regardless of vaccination status, are now required to provide a negative PCR or antigen test result for COVID-19 on boarding day. Below are additional details.We understand that, for many of you, this is a new and last-minute requirement. We've added this additional precaution in the interest of all guests, crew, and the communities we visit. For the smoothest boarding experience, we strongly suggest you secure a negative test result prior to sailing. Doing so will allow you to proceed through our usual boarding process. However, if guests impacted by this late change cannot get tested before sailing, we'll offer complimentary testing on a limited basis and shuttles to an adjacent terminal for testing.All other previously advised testing protocols remain in place for our guests that are not fully vaccinated.

WAAAYTOOO reacted to a post in a topic: Pre board COVID testing for ALL passengers from Florida Ports though December 2021 Now

KristiZ reacted to a post in a topic: Pre board COVID testing for ALL passengers from Florida Ports though December 2021 Now

There is no way to get us tested by the 31st to sail on the Odyssey. They said the following though: Understanding that your sailing is around the corner and you may not find the time to get tested, we will offer complimentary testing and shuttles to an adjacent terminal where testing will take place. However, we strongly recommend you come with a negative test result to avoid waiting and delays in boarding.

Does anyone know the average water depth for the floating cabinas?

I was down in the dumps this AM, but seeing that pending after those expired bids gave me a bit more hope.

I spoke way too soon I guess... ? I saw all my bids expire except for one, and then I saw the email, charge, and upgraded stateroom under royalcarribean.com.

I guess we didn't get upgraded…oh well. It is now 2 days before departure on the Odyssey and all of our bids are still pending.

Nice… ours still says pending and we are 4 days away from sailing on the Odyssey.

We are going on our trip in a few days, but the video I have seen they are just doing the standard nasal test that doesn't you to have a degree in neurobiology.

Updated Guidelines: Dear Guest, We're looking forward to welcoming you onboard Odyssey of the Seas for our July 31st, 2021 cruise. As we countdown to your sailing, we have some information to clarify regarding your travel requirements. Recently, we sent you an email outlining our return to sailing protocols. Unfortunately, there was an error in our system, and you may have received the protocols for our August 2021 sailings instead. We're sorry for any confusion caused by this but appreciate your patience and understanding. Below, please find the updated vaccination highlights for your sailing. Vaccination Guidelines For sailings departing from Florida in July 2021, we strongly recommend all guests 16 and older be fully vaccinated. To be considered fully vaccinated, the final dose of the vaccine must be completed at least 14 days before sailing. At check-in, guests who wish to disclose will be asked to provide documentation of their vaccination, such as the U.S. Centers for Disease Control and Prevention's (CDC) COVID-19 Vaccination Record Card. Those who are 16 and older and do not have or are unable to provide documentation will be considered unvaccinated. To learn more about our protocols and testing for your sailing, please click here. Thanks for your patience and understanding. We can't wait to welcome you aboard!

I get the same, even though I currently have bids in place. As someone already pointed out, it maybe too close to the sailing date that they are not entertaining new offers. However if I used the email link, I would be able to edit and view my current offers.

6 days to go… Nothing yet from RoyalUP but the cruise planner is having a sale.

Eh, sorry… read your post wrong. This is what happens when you are posting before you goto bed. Anyway you should have enough time provided you already secured travel from the pier to the airport.

For me personally, I rather get in the night before. This way it will help mitigate any airlines issues or any other issues along the way.