 Posts

29

Joined

Last visited
KirstenCapeTown's Achievements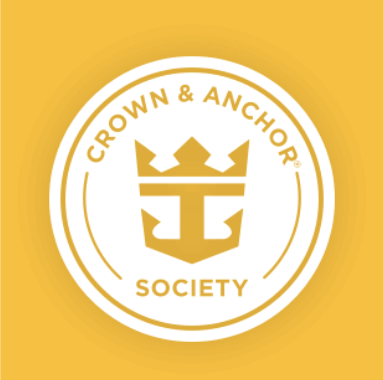 Gold (2/7)
30
Reputation
Yes! My partner and I will be sailing on Harmony on the 15th. We're coming from Cape Town, South Africa, and will spend a few weeks in Orlando before sailing. It's my second cruise but my partners first, we're both so excited!

I am over the moon! A few nights ago, it was announced that the USA travel ban is lifted for vaccinated travellers with testing requirements. We've planned this cruise aaaages, had to move it, and were waiting with bated breath for this announcement! We will be coming to Orlando late April 2022 and cruising on the Harmony in mid May, I am the most excited I've ever been. Here's a shout out to the international cruises who are probably as thrilled as I am!

KirstenCapeTown reacted to a post in a topic: What is the strangest thing YOU have seen on a cruise ship?

Hi all, thanks again for your guidance, I'm happy to report that I've received my cruise planner refunds

Thanks @KenCP and @Jordan

Hi there, Unfortunately we had to cancel our Allure September 2021 cruise, we are from South Africa and the USA boarders are still closed to South African (and other) tourists so we cancelled and moved our trip to the Harmony May 2022. We had the deluxe beverage plan and a night at Izumi Hibachi planned which was cancelled, we received confirmation that it's been cancelled and that we will receive a refund, however, we have not yet seen those funds returned yet. It has now been two weeks, is this normal? Who do we contact (via email preferably) to follow up?

KirstenCapeTown reacted to a post in a topic: Lift and shift | What happens when the ship is no longer in the same port a year later?

Thanks @Matt, thankfully your bad news isn't new news to me, I'm thankfully aware that I can't choose to lift and shift. I'm rather wondering if Royal Caribbean cancels on us and offers 'lift and shift' as an option - with the Allure not in USA in september 2022, I'm wondering if there would be an option to change to another oasis class ship. Basically I'm purely speculating at this point, trying to lay out possible scenarios to our trip to be as prepared as possible as the time draws near.

Thanks so much @Neesa, you're right, the price we got for our Allure September 2021 sailing is INCREDIBLE, and would love to keep it if we can. It would be sad to move our trip back by a year, but if it means we can still go on that price, on an Oasis class ship, that would be wonderful.

Hi all, We have a cruise out of Port Canaveral on the Allure in September 2021. If (and this is only 'if'). We're starting to approach toe 90 day payment mark so we're thinking seriously at what we should do. If we pay in full and Royal Caribbean cancels our cruise, I've noticed that "Lift and Shift" is a common option to take. It seems, however, that the Allure will be in Europe in September 2022, making me think that lift and shift might not be an option. Anyone have this before? Any advice or guidance in this case? Thanks, Kirsten

KirstenCapeTown reacted to a post in a topic: Only reply in this thread when you see an Adventure of the Seas sailing to book!

Oh my goodness I'm so envious of you all! Living in South Africa, we're a long way away from getting the vaccine. Travel restrictions don't help either. Congratulations to you lovely folks that can soon enjoy a cruise! ?

We have a cruise planned September this year on the Allure, and hoping with everything I have that it will go ahead. We are also coming from South Africa, which is still under travel ban from the USA, so there's plenty of obstacles for us still. There also doesn't seem to be a clear idea of when we will see that lifted. We have until July to make the final call (July is the d-day for our 2-week Orlando stint before the cruise), so I hope to see movement soon soon.

KirstenCapeTown reacted to a post in a topic: Arnold Donald, CEO of Carnival, says full fleet cruising by year end 2021

My goodness I laughed for a long time at this!

Hi all ? I was wondering, is there an internet cafe on board? Say, for example, we wanted to spend an hour online doing anything we needed, is there a place to do so without getting the internet packages? We're planning to be on the Allure, in case that matters. Thanks in advance

Big news for some folks here, the travel ban has been reinstated, and now includes South Africa (where I live). See article here. Our trip is planned for September this year, two weeks in Orlando and then one week on the Allure, but of course we will need to move it out if we can't fly to USA at all (my heart would break!) I don't see a date to indicate the travel ban lift at this stage.