 Posts

60

Joined

Last visited
Recent Profile Visitors
The recent visitors block is disabled and is not being shown to other users.
ClockingOut's Achievements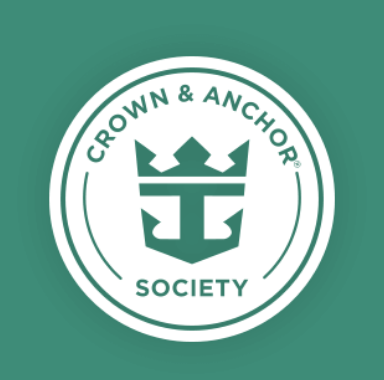 Emerald (4/7)
63
Reputation
We recently sailed on Harmony of the Seas in January. We will be sailing on Symphony in April. They are both Caribbean itineraries. We ate in the MDR every night, we love the MDR. Does anyone know if the dinner menus will be the same or some variation?

Hi everyone! I am shocked there hasn't been a group made for this sailing. Who else will be joining me on this cruise?

There are 2 pairs in our travel reservation, one pair is going to be in Sea Class and get CK. Will us, not in Sea Class, be able to join them for dinner in the CK?

We were there last week and it was a great time! We found a cab in the downtown that gave us an island tour for $30 per person and they stopped at Maho. It was AWESOME! Completely lived up to the hype. We were sad we didn't get to see a plane take off but the landing was very cool.

Hi Everyone! I just got off a 7 night cruise on Harmony of the Seas. Being an avid cruiser and watching extensive Royal Caribbean Blog YouTube videos, I thought I was a professional but there were a few interesting things I learned on my cruise this past week. First thing, since we weren't able to book entertainment prior to the cruise I was nervous that shows would be sold out before I even had the chance to get on board. I learned that as long as you are connected to the cruise WIFI you can book the entertainment. With that being said, while we waited for our group to be called to board, we booked all of our entertainment BEFORE we even got on the ship. Second thing, if you are planning to drink beer but not purchase the alcohol package, I recommend purchasing the bucket of beer, compared to the price of regular beers, you are getting 1 beer for free! A crew member told us you could use your Crown and Anchor 50% off a beer coupon for the buckets and he let us redeem it but when we tried again later, with a different crew member, they said that was not a valid option. I forget the gentleman's' name but hey, it doesn't hurt to try. Third thing, if you are planning to do the stand up flowrider, don't wait until the end of your cruise. On my sailing, they gave newbies 2 tries per day to try and stand up longer than 1 minute. They made this rule so people #1 wouldn't be getting hurt and #2 not be wasting everyone else's time by constantly getting back in line to be struggling all day. They also told me that they do flowrider lessons to learn how to stand up. Once you achieve the longer than 1 minute ride, they give you a bracelet that lets you ride the rest of the cruise with no problem or quotas to hit. Not a tip, but a cool thing we were able to witness, in order to reduce the COVID positive percentage on the ship, they would transport our COVID positive crew off of the ships when we got to port. For example, we were initially told we wouldn't be going to St. Thomas because of our COVID numbers, then a bunch of crew were taken in tenders to Rhapsody when we were docked in St. Marteen and new crew came on, leaving us under the 1%, allowing us to go to St. Thomas, woohoo! I hope this helps anyone going on a cruise in the coming days/months/years. I would be happy to answer any questions y'all may have in regards to cruising last week.

Can you use your phone to show them the results or does it have to be printed?

I am waiting to hear back about that cruising too! Fingers crossed we both get it.

We booked our COVID test for this Friday last week. Only way we could ensure that we would have an appointment. I also scheduled a backup test later that evening just in case we missed the appointment for whatever reason. The slots fill up quickly so I would book as early as possible.

Does anybody know what itineraries these ships were on? Not sure if it makes a difference but was wondering.

We just hit single digits for our cruise on Harmony next Saturday. Praying we still get to sail.

I've never been to DR, I would love that! I wonder if any of the other ports may deny entry as well.

Just saw that other ships are changing out SJP, I wonder if ours will get changed and to what new port. Hoping we aren't just sailing around.. but also wouldn't be that mad since I just want to get on the ship and relax.

I am sailing on Harmony OTS in 3 weeks. I was looking back and noticed the previous cruise compass on Harmony didn't have open hours for ice skating. Has anybody that was on a ship that had ice skating, did they have open skate hours for you? If so, what ship were you on.

I will be on this sailing too. This will be my boyfriend's first cruise ever!!

I was reading Royal Caribbean Blog's newest blog and had never heard of a secret menu in the MDR. Has anyone ever done this before? If so, what was on the menu? I got excited when I read there was Indian food. My dad is picky and sometimes struggles in the MDR but he loves Indian food so I am very intrigued by this option. I am interested to hear if @Matt and Jenna try the secret menu on their upcoming sailing.