 Posts

15

Joined

Last visited
travellingtannis's Achievements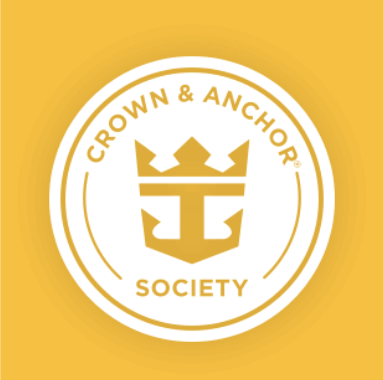 Gold (2/7)
30
Reputation
This is almost a moot point for Canadians now, except for anyone sailing this week. PCR testing at the Miami port is outside, directly across the road from Zone 01 (first post). As I believe @Vancity Cruisermentioned, the whole outfit does seem a bit sketchy, as it is a portable van and they just set up with tables from the storage room located at the testing site. We booked early in the morning, and they were still setting up until 745am. The testing was easy, and I specifically asked for a card with a phone number to call them in case there was any questions or concerns when we received the results (they won't give you a contact card unless you specifically ask!). We had our results to my email inbox by 930am. Prices are $175 USD per person. Glad most of you will not need this by the time you sail!

I know this isn't as major as all those being accepted for their suite upgrades, but I'm still really excited we just won our Royal Up bid! This is our third Royal Caribbean cruise, and I always choose Interior GTY for budget, as a solo parent to two teens. However, this year I scored a great deal on our Int GTY room, then was able to reprice it 3 times, so thought that I would give the RoyalUp a go...and found out today (6 days until cruising) that we have been accepted for an Ultra Spacious Ocean view! SO excited, we sail on Sunday on Oasis! Now to just pass our covid testing.... For those who are curious, I received the RoyalUp email to offer bids December 22, for our Feb 13th sailing. I placed the minimum bid ($65 CDN or about $50 USD per person), so for $130 CDN we were upgraded!

It opens exactly one month before the day you want to test...so I booked our disembarkation testing on January 20th, for testing to be done February 20th. Hopefully that helps!

Yes, February! This is the dreaded week where I pray myself and my kids do not test positive a day before our flight! Fingers crossed...

Our cruise leaves on the 13th and returns on the 20th, from Port Miami. I will report back on efficiency, ease of locating, speed of getting results, etc as soon as I can!

https://covlc.gomeyra.cloud/services/tests This is how the Royal Caribbean guest services told me to reserve the testing. I booked a time slot for when our ship returns to port, but you don't have to prepay. Hopefully that can help a few others still looking for pricing, depending on their ship and port.

I decided to take the time this morning to call, had a lovely guest service rep but even checking with multiple managers, was told that it was their policy to not refund port fees and taxes when changes occur. I'll still wait on an email answer (usually that is a VERY slow process, but I have had times when the answer differs from phone reps). At this point, I would just consider it a loss. Was disappointed (but not surprised) about San Juan cancelling, as that was the one port I was really anticipating! Still just eager to get on the ship and travel, but wish they would have at least made up in some way for the dropping of a port. Oh well, gotta roll with the Covid punches. My fingers are crossed for all of us, so nervous about making it two years without us testing negative and being extremely cautious and hoping it does not all fall apart last minute. Let's hope we can all meet up in person soon! And yes, some random Nassau excursions are still populating my Cruise planner. Good thing I look OFTEN and know that they were previously there

I've been anxious about all the same things as everyone above has mentioned. I've decided, as did Lovetocruise2002, that we missed doing our annual travels (me, my 15 and 12 yo) last year, and I don't have that many more opportunities to book before my daughter is off to university. I've taken as many precautions as we can (we are now at exactly 14 days until our cruise, so I will stress every day until then, I'm sure), I purchased the Manulife Pandemic Plan for the three of us for a VERY reasonable cost, and we know that even though a small risk, there is a chance that we may be "stuck" in Miami for an extra time that would cause all kinds of worry and havoc. But that could happen anywhere, at any time, and we are going to deal with that if it happens...just part of the adventure and the stories they will one day be able to tell about their pandemic experiences. Such a hard decision! Good luck to all who have upcoming trips, and keep us posted as to how it goes and what everyone decides to do.

The cruise planner has had the Perfect Day bookings available for a few days, hopefully you have been able to reserve! Also, if anyone is looking, they did add a few Miami post-cruise with airport transfer excursions as well. Any luck contacting Royal about the difference in Port fees? I sent an email when we were notified of the changes, but no word yet. My original fees were $187 (CDN) and now are $151 per person. It's not a HUGE difference, but for three people I'll take that extra $100 or so for onboard credit! I'll let you know if I hear back...sort of thinking I'll need to phone again...

If you would like a boutique hotel in Venice, we enjoyed the Palazzo Odoni in the historic town centre. They serve a delicious breakfast, great location, and reasonable rates. We walked everywhere from here, it was such a wonderful home base. palazzoodoni.com Both Athens and Venice are amazing, enjoy your travels!

Just an FYI for those who are have upcoming sailing and may have missed seeing this. I'm just excited to get onboard! Updated mask protocols for departures through February 14, 2022 With the recent uptick of COVID-19 in the world and added Omicron variant concerns, we feel it prudent to temporarily tighten our onboard health protocols to require masks indoors at all times, unless actively eating or drinking while seated. This new update also applies to vaccinated areas and venues. Lastly, in alignment with the updated mask policy, smoking will also not be permitted in the casino for all cruises departing on or before February 14, 2022. We're sorry for any disappointment that this may cause, but hope you understand that health and safety come first. Despite the new requirement, we know you will still have a great time onboard. For full protocol details, please click here. As always, health and safety protocols are subject to change. If you have questions about these protocols, please reference our FAQs for details or contact us at 1 (866) 562-7625, or 541-285-9150 for international guests, for assistance. If you prefer to not sail as a result of this change or would like to reschedule your cruise, we are glad to assist. Looking forward to seeing you onboard!

Thanks, everyone, just purchased the Manulife Covid 19 Travel Plan. I appreciate all the help, there is so much logistics to organize now before travel!

Did your insurance policies cover you even though the Canadian Government has a Level 4 Advisory against cruise travel? We cruise Oasis Feb 13 out of Miami, so I realize the advisory may change beforehand, but I have been noticing most plans will not cover COVID issues if I decide to still cruise with the Level 4 advisory in place. Thanks for any info you can provide!

In Costa Maya, we LOVED our tour with a company called The Native Choice https://www.thenativechoice.com/tours/mayan-experience-tour. Our tour guides were Alondra and Saul (not sure if they are still there, but highly recommend them). You will have to walk just outside the port to find them, but it is a very short walk, easy to find, and we only had to wait for one other family before our tour began (passenger van style). Included is a to visit the Chacchoben ruins, which is a smaller ruin area, but very few crowds and excellent information from Alondra on our visit. Our Cozumel private excursion was cancelled due to high winds, but we were booked with https://www.cozumelpearlfarm.mx/. Excellent communication from them while planning, and no problem in getting our refund when cancelled last minute. If you do happen to go, let me know how it is! We ended up doing a private jeep tour with a wonderful gentleman named Francisco, Xunaan tequila and chocolate tasting, tour of the island, some beach time. I realize these are not through RCI, but we felt safe, with no concerns of timing getting back to the ship.

Jenny, with two teens of my own, what we've done is purchased waterproof phone pouches (Amazon has many!), in case the area they decide to lay their belongings get splashed. (The pouches are also great to use if you go to a beach/snorkelling etc on excursions, as you can take them right into the water and still take photos.) As Matt said, just keep the towels covering, we've not had any issues doing this.