 Kelslovestocruise
Members
Posts

37

Joined

Last visited
Recent Profile Visitors
The recent visitors block is disabled and is not being shown to other users.
Kelslovestocruise's Achievements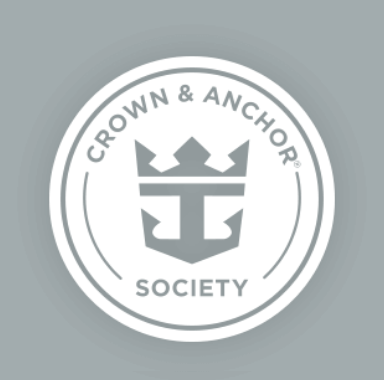 Platinum (3/7)
96
Reputation
My plan is to go to Las Vegas first then onto a cruise as air fare to Vegas from Canada is not too expensive and then find a cheap flight from Vegas to LA. I have 2 right now both not for over a year but as more of 2023 gets released there will be more I guarantee it!

The one complaint I have about harmony is the lack of pool in the solarium. I know you didn't ask about it but other wise I agree very similar to symphony.

As a Canadian I heard not for women under 55. Men fair game

crispy all the way, but will say that is too crispy for me. I have a nice butcher who has the most amazing bacon which when cooked is magically chewy and crispy at the same time!!

As a Canadian I have a cruise booked for December 26, 2021 that we are hoping to get on! As well for my sisters 21 birthday this July and she wants to go to Orlando but I'm not holding out hope to even be able to cross the border. As well I have a vacation booked for Las Vegas in the middle of August for my mothers wedding that has been planned for 2 years so heres hoping for something. IF all else fails I'm going to go to Banff this summer.

I'm glad for the new terminal coming. I saw a lady pass out near me in line it was crazy! It was just all the things piled up that made it a crazy embarkation.

I got stuck in fog the one cruise I took from Galveston December 26, 2018. We couldn't get on the ship as the harbour was closed, finally saw the ship come in around 2pm, then it needed to off load everyone and let us on. Worst terminal I've ever seen, no air conditioning, no water and I was waiting once told to board for 3 hours. There was no priority lines or anything, I hope the new terminal fixes the terminal issues. We still did not leave until the next day around noon as it was too foggy. Texas has weird liquor laws so very little choice is a available until you are at sea. I would cruise from Galveston again and am looking at a March 2023 one.

I'm seriously looking at one of the allure sailings in March of 2023. To see them decently priced especially for spring break (teacher life) is amazing! I was looking though and they either need to add a sea day or another port as right now for a 7 night cruise they have 2 sea days and 3 ports (hmmmm)

I should add that I am 24 now so its been a couple years since I was 18-20 and my sister is 21 but on our last cruise we did not book any royal excursions when she was 20, so for reference its been 3 years since we have used this.

For excursions I have booked when I was 18-20 and my sister was the same age we were able to drink on royal excursions. I remember doing this in Cozumel and roatan specifically. We are Canadian and from a province where the legal drinking age is 18 so it was weird going on cruises when you were used to drinking where you are from.

I have these photos from harmony from the balcony of cabin 10329. I personally like the cabin layout and the view from the balcony. Spent a decent amount of time there when we in port. These photos are from being docked at perfect day.

KirstenCapeTown reacted to a post in a topic: Orlando to Port Canaveral, rental car drop off and hotels

Trying to figure out my favourite ship is hard I like Oasis class best, but am wanting to cruise on smaller ships. I have been on Freedom, Mariner, Oasis x3, Symphony and Harmony. I think Symphony was my favourite, I missed the pool in the solarium on Harmony a lot! I like the open views from the boardwalk on old oasis more though, but hopefully in December will get to see the vamped Oasis.

As a family of at least five adults cruising together we very rarely do hotels as they do not make financial sense when you need 3 rooms. Our last cruise in February left from Port Canaveral and we stayed in Orlando before the cruise for 5 nights to be able to see some of disney and enjoy the warm not Canadian winter. We rented a 5 bedroom place and it was cheeper for us than buying 2 hotel rooms per night and allowed us to be able to cook our own meals and save money on food. We had a rental car from Budget that we paid for with points and used it to drive to the port and back to the airport. I will say that picking up the rental car after the cruise was awful as they did not have the minivan we rented and did not have anything bigger and it took us a long time to get out of that mess. Thank goodness we picked a later flight.

We chose to do book with confidence and completely changed the cruise we are on from a 10 night May 2, 2021 from Hawaii to Vancouver to a 7 night New Years Cruise on Oasis and were able to keep our onboard credit for both rooms. We did book originally at NextCruise, but kept our onboard credit and gained some more. Glad I have a travel agent who handled it all though.