 Posts

56

Joined

Last visited
Recent Profile Visitors
The recent visitors block is disabled and is not being shown to other users.
SassMaster's Achievements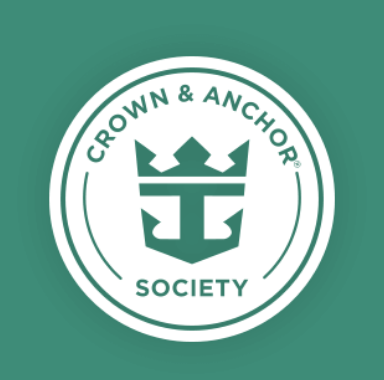 Emerald (4/7)
27
Reputation
sk8erguy1978 reacted to a post in a topic: Name something GOOD that has come out of the CV isolation.

Saved on gas. I'm one of the very blessed ones that kept my job while working at home. I have left my house to market shop and go to Lowe's. But kept it at once a week. I do not like delivery services. I like to go out and see people. My husband works for the P.O. and works 6 days a week. We really haven't changed much. I will add that at first I was NOT happy with becoming a homeschooling mom also; however, I think it was a blessing in disguise. I helped my daughter with things she was struggling with and the teachers were too busy for her. She is definitely ready for 8th grade!

Don't know about deck 7; however, deck 8, 8326.. The bed was closest to the balcony and facing AFT.

LOVED it! It was just my husband and myself and we had so much fun. We relaxed, went to CATS ("meh" in my opinion), Caribbean line dancing class, ship tour, flow rider, mini golf, drink package... and the list is unending. We loved the formal night activities. And we walked those stairs every day...Only took the elevator once...and that was on the tour.

Was just there last week. My husband and I had so much fun on the jet Ski excursion! Then we just went to Columbus Cove and hung out.

We just got back on Sunday from our first cruise on the Oasis. Already have a countdown for our Alaskan cruise NEXT YEAR. sigh. Trying to stay busy to pay it off. lol

The Aqua show is FANTASTIC!

I just got off the Oasis yesterday. Had the best time ever!

These look perfect for our raft and jet ski excursions! I didn't buy anything yet because everything I saw was a lanyard and I don't like that weight on my neck. Thanks for the link!

We are on Deck 8 Aft in a few weeks, ocean view balcony, I will try to remember to tell you how it was. ? It is surrounded by rooms; however it is near the Aqua Theater.

Thanks! I'm all about safety and going with the flow. I just love to have all the knowledge I can so I understand. ?

Thank you!! I feel better. I think that since it is getting so close now....22 days, I'm getting a bit nervous at all the unknowns. lol

It's not that we need to keep an eye, I would just have to repack the next day or at least reconfigure the bags with the stuff we can't take in the carry on bags on the plane. Annoying I suppose. Since this is my first cruise...I don't know if it will be annoying or not. Maybe dragging 2 large bags and our carry on bags from deck 8 to whatever deck we leave might be more annoying. If we do let them take the bags, will the compass tell us when to leave them out there, what time we have to leave and where to pick them up? What time do we have to be off the ship?