Posts

44

Joined

Last visited
Recent Profile Visitors
The recent visitors block is disabled and is not being shown to other users.
CDunninTX's Achievements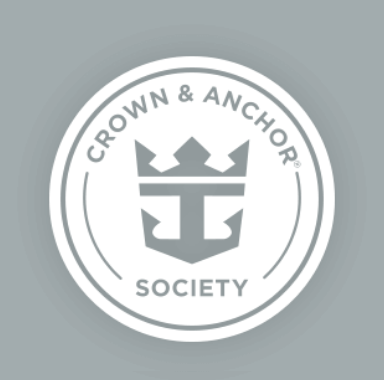 Platinum (3/7)
44
Reputation
Okay, obviously I made a typo but I'm going to stretch here and say you're smarter than that but just love sarcasm. I met him in 1999 and married him in 2001.

OOooh ... please give me an update on Deck 6 to Deck 8. I totally get it. My daughter is 30 yrs old and this will be a first without her. She won't do the requirements to get on board the ship, so she's watching our dogs. Yay me!! I'm so excited. I'm bringing SkipBo and Phase10, hoping to get a group to play one slow evening. LoL

Whoot whoot!!! We are on Deck 8. Love Central Park.

Symphony of the Seas - May 21, 2022 out of Miami, FL - 94 days and counting.

I met my husband through Love @ AOL in 2019, it's now Match.com. Married him in 2001. Took our honeymoon on the Voyager of the Seas. Been loyal to Royal since. I lived in Virginia and he lived in Palm Beach, Florida. 20 years later we're still going strong. There was some good that came out of my employment.

Looking forward to this sailing. It's our welcome back cruise since the shut down. 94 days and counting.

Ha! I worked for AOL from 1994-1997

CDunninTX reacted to a post in a topic: Treehouse of Horror MMXXl-Allure of the Seas Oct 31st 2021- Nov 7th 2021

CDunninTX reacted to a post in a topic: Treehouse of Horror MMXXl-Allure of the Seas Oct 31st 2021- Nov 7th 2021

We drink mostly sparkling water (ie waterloo, topo chico, bubly and Pellegrino) nothing with sugar added. We like the hint of flavor and mostly the carbonation. No sugar.

Sailing on the Allure of the Seas with a large wedding party as my daughter is getting married on the ship. Making an itinerary for 16 people and was wondering if the Cruise Compass changes much between sailings? TIA

I saw something about Mike Hunnerup being on the Sept 22, 2019 sailing of Allure. Can't find the link now.

We love Michelle too!! 2 more big ?s !!

Excellent points but from living in West Palm for 10+ years, our experience is restaurants around the ocean front and intracoastal waterway would cook the fish for us. I will check in with Royal directly. Thanks for the response.

We are planning on an outside excursion in Cozumel with a highly recommended family owned company. We've done this before with another group and it was a total dud. My question is if we have a good catch of fish, would Royal Caribbean allow us to bring it on the ship to be cooked for us? Just asking, I know restaurants would do it but was wondering what Royal's policy would be and if anyone has asked or encountered this. TIA Also, not sure if this topic should go under the "excursions" group. Please advise.

Such a helpful post. Thank you for gathering and sharing all that information. BIG THUMBS UP!!!