Posts

35

Joined

Last visited
Contact Methods
Website URL

http://www.mei-travel.com
Profile Information
Gender
Location
Interests

Cruising, Travel, Disney, Video games, history, pyrotechnics
Beci's Achievements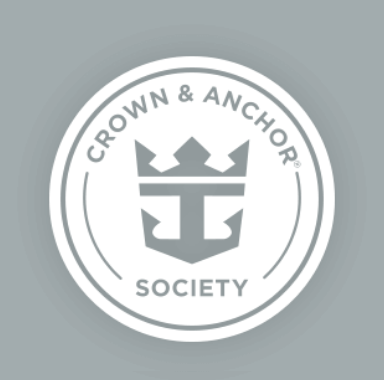 Platinum (3/7)
93
Reputation
Hi @andrew_amy, I am very happy to help you find the right fit. The perfect advisor for another guest may be precisely the opposite of what you need. When you send in a request we do our best to match you but in the case of a transfer, we don't have a lot of info to go on, so it may take a conversation to get to know you, your needs, and your preferred communication style to match you perfectly. Some clients only want emails, and others want only phone calls. Some don't want to hear from an advisor unless there is a price drop, while others desire more info. And sometimes it's a training issue we need to work through. Please email me directly at

[email protected]

with your contact info and I will have my Client Relationship manager contact you and we can address any issues. This is open to any of you who have run into issues. Unfortunately, I am unable to address them if Im not aware, so I truly appreciate your time to help us, help you. Our biggest priority is our relationship with you! And please tell others to contact me directly if there are issues in the future so I may address them. (Thanks @Xaa ) Please forgive me for any delays. I am currently traveling in Italy but will get any feedback to my team asap. Thank you!

Hi! Thanks for the message and we can certainly check for a better fit for you. There are situations where we just need to diagnose your needs and communication styles, them match you with the perfect advisor. I will send you a PM to get that process started. Always feel free to PM me or email me at

[email protected]

with any needs or feedback.

Hi Ticca, Thanks so much for letting us know the advisor didnt meet the usual high level of service we are so well known for, and I appreciate the opportunity to make it right. I will send you a private message to see if we can find a better fit for your needs. And please know anyone here can always feel free to message me directly here or email me at

[email protected]

with any feedback or issues you may encounter. Thanks!

Hi! I just sent the info to the lead guests booked in the group. Just reply to that, or message me if you have issues connecting. Happy to help!

Just waiting on one more piece of info from the ship -- And group chat is coming @JC Pats- I promise

Hi! My apologies for the delay on the first request. Sometimes technology doesn't cooperate even with the best of intentions. As other have noted, you can certainly have two kids in the rooms next door or across the hall. If you are being told differently, please DM me. Happy to help any way we can!

Thanks for the tag Ashley!

Hi! Not a silly question at all! Grabbing it and transferring the booking is just fine, as long as we do it within 30 days and its not paid in full. We really want to ensure you get the best cabin and price so if you see it, especially after hours, book it. Transferring to us allows us to take the reigns and watch for fare reductions, apply and additional offers we may have line OBCs or group space, and provide any additional support to make it easy for you!

Thanks so much for the info and I will be happy to address the situation with the advisor you are working with to ensure they are on top of all the details. I apologize for any confusion regarding the info you were given, but some of the promos can have very specific terms as in this case. Sometimes we do make mistakes but we pride ourselves on offering recovering when they do happen. While we are unable to access your cruise planner purchases as RCL hasn't given us that ability, we can notify you (and Matt does too) of when a CP sale starts. Also, we do actively monitor your cruise fare and will proactively apply any savings - so working with us can result in additional savings. Please email me directly with your name and the name of the TA you were assigned, and we will follow up accordingly. If needed, we are happy to reassign you to another TA if that is desired. My email is

[email protected]

Please feel free to contact me with any additional feedback as well so we can hopefully course correct anything necessary to instill confidence in us going forward. We appreciate the opportunity to make things right. Thank you!

Thanks for the tag Ashley!!

Hi! Thanks for the post so I can help! Danette did leave the industry quite awhile ago, and I'm sorry to hear you are having issues with your assigned advisor. Sometimes it's a matter of communication issues but I'd like to diagnose the problem In the meantime, I'm happy to help address this and assign an advisor who is a better fit. Would you please send an email to me directly at

[email protected]

? Thank you for the opportunity!

Hi! Our apologies for the delay. We just got the venues approved so our schedule of events should be out shortly. Appreciate your patience!

Thank YOU so much for the opportunity to get you the right fit! We are excited to help you with your travels!! And we are always here to help --- Fee-Free!!!

Hi Tret, I am so sorry to hear we have let you down and I would like to get some additional info so I can address any issues. Sometimes its a matter of who may be a good fit for a client, other times its a training issue. Either way. Id like to make it right. If you would be willing to give us another shot, I will be happy to personally select a travel advisor for you and I will work with them in tandem to ensure we deliver. Either way, I would appreciate it if you would email me directly at

[email protected]

with the details of what happened so I can ensure the situation isn't repeated. Thank you!