 Posts

24

Joined

Last visited
Recent Profile Visitors
The recent visitors block is disabled and is not being shown to other users.
Expressman's Achievements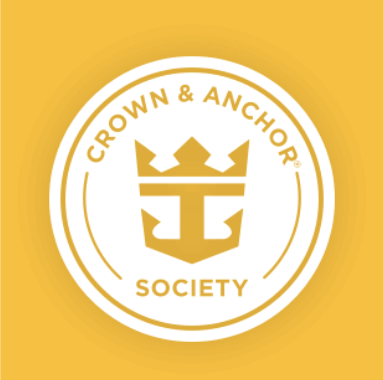 Gold (2/7)
23
Reputation
Expressman reacted to a post in a topic: Loyal to Royal (for now), but NOW Carnival is REALLY TAKING CARE OF THEIR CUSTOMERS!

Expressman reacted to a post in a topic: Loyal to Royal (for now), but NOW Carnival is REALLY TAKING CARE OF THEIR CUSTOMERS!

Expressman reacted to a post in a topic: Loyal to Royal (for now), but NOW Carnival is REALLY TAKING CARE OF THEIR CUSTOMERS!

Does anyone know how (or if) these work within the casino? Wondering if I would still need to carry the sea pass card to gain points on slots or at the tables?

I don't really like the kind of straw in these new cups. It just isn't the same as a regular straw. Probably preferable to a paper straw though

I can understand a bit your frustration. Last year I took my son, then 17 on an Alaska cruise. He had a great time with the teen club, met lots of people and had a great time. when we go again he will no longer be able to take part in the teen club. There is a gap where young adults may still be going with parents an thus don't have any friends or bf/gf with them but little opportunity for mixing and mingling with young adults their age. Still lots to do, just not any organised way to get together with others your age.

@Vee2525 I just caught that you wrote "drunk package" Maybe the best typo ever. ?

So he wants to track even though he is on the drink package? Might I suggest one of these:

I have to agree that the community here is top notch. thank you @Matt for this great space.

Some people don't take passports off the ship, but I think it is essential. think about what you might need if, heaven forbid, you missed the ship!!!

I think I would call in and see if they can assist you...

Be happy to turn over bags to the porters, give them a tip and they will get your luggage on board. Nothing worse that dragging luggage around until you can get to your room. Nice to keep a few essentials to tide you over until the luggage gets delivered. Things like a swimsuit, essential medications and sunscreen are nice to carry on with you.

I've only done this once and it was before Uber was a thing. We picked up a rental car at Disney and dropped it off near PC, then when the cruise returned we rented again and dropped at the airport. Worked great. Make sure it is all booked in advance as there will be no availability if you walk up and ask for a rental. I would say if I was to do it again I would probably UBER

FuzzyWuzzy is correct, you can get ice from the Freestyle machines, however it is much easier to ask your stateroom attendant and it will be taken care of. A tip at the end of the week is appreciated.

Your experience with the teen center will depend on the mix of teens on board. If there are many of similar age it will be great, if the largest group is older you may find your son may not feel inclined to get involved. My son was older, 17 last cruise and while he is introverted, he had a great time and loved everything the club and the other teens did while on board. Some of the organized activities that I thought he would love he took a pass on as the older teens separated from the younger kids and did more things on their own. By day 4-5 our stateroom became a regular hangout. You should be able to find a copy of the teen compass that has activities for the week, this was the starting point to introduce the center to my son. He identified a few things he thought he might like to do and was then willing to go to the centre. Once he connected with the other teens the activities went out the window and they just hung out more. Loved that they did a prom night on the second formal night too.

Not really going out on a limb as far as accessories, but The attachable lenses can really help increase the range of shots available via iphone. also, although I would sooner be dead than use a selfie stick they are great for getting a good couples/family shot without leaving someone out as photographer.

I should say that I played quite a bit, slots and roulette and blackjack, played every night and made the $$ hold out.