Posts

22

Joined

Last visited
Recent Profile Visitors
The recent visitors block is disabled and is not being shown to other users.
marton2's Achievements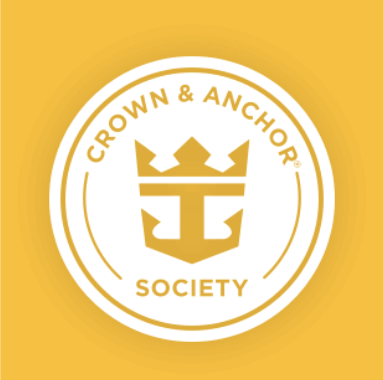 Gold (2/7)
31
Reputation
http://thetribune.media.clients.ellingtoncms.com/video/2019/04/01/VID-20190401-WA0002.mp4 I assume video links are okay on this site? I'm scheduled to sail on her April 7.

This reply is for MEN ONLY. Women, DO NOT read this post! Okay, now that we men are together by ourselves.... here's where I stand on formal night. Women like to dress up. Sorry but they do. Ask the wife what she's wearing. Ask her to suggest something for you. She is thinking not just what you or she will look like, she'll be thinking what you'll look like together, standing in that line or in front of the photographer. Of course you can suggest a slight downgrade "Honey the jacket is nice but I don't think the tie is necessary" might get you out of the tie, but if the wife wants to dress to the hilt.... sorry bud, you will too. Think about it... it's all really about making them happy, and if a night or two of pinched collars, tight shoes and sweating in a jacket will do it, it's really a small price to pay. When dinner's over suggest grabbing a drink to take back to the room. Then change out of that monkey suit as fast as you can and continue on with your plans for the night.

Checked our planner...Oasis 4/7. Chops Grille just went up to $49.99pp. Was $35 (I guess I was so shocked I double posted)

Checked our planner...Oasis 4/7. Chops Grille just went up to $49.99pp.

Just an update... 12 days before the cruise and the onboard credit was applied to our cruise planner! I turned right around and applied it to the deluxe drink package. (still on sale by the way) . I'm a happy cruiser.

Oh heck... We're on Oasis sailing 4/7. I'll keep you in mind however as I represent the decade!

We vacation with friends from NJ once or twice each year, Florida, SC, NC beaches. Every week we spend together they always have to have at least one pizza night. We truly love these people but secretly DREAD pizza night. We have never found edible pizza according to those two, even though my wife and I have been satisfied with the selection every time. Our friends use the colorful NJ dialect to describe the pizza every time. But that being said.... there are never any leftovers. My wife and I are going on Oasis in two weeks. We may give Sorento's a try but not high on the priority list. I have had the most fun reading this thread.... I hope I'm not late for work!!

AWESOME!!! Play me some Bee Gees!!!

Oasis of the Seas April 7, 2019

Heck yea! Groovy bell bottoms, wide brim bandanna, 6" heels, mood rings topped off with a leisure suit for Formal night. I'm with you! We're going in April too... see you there!! (I hope we don't embarrass our wives too much) Far out man! Groovy

Woodwind for sure. My wife and I booked our snorkeling excursion through them and it was awesome. My wife's first snorkel experience and she received personal attention the whole trip. If we go back to Bonaire, we'll definately book with them again. Made lots of memories and stories we still tell to this day. Remind me one day when we meet on the ship to tell you about the day it rained honeybees onto our trimaran on approach to Klein Bonaire and almost all of us made it below deck to safety. (of course there wasn't room left for the crew and me.) Good story. (Nobody was stung by-the-way).

Thank you for the quick replies! I had hoped the credit would show up before boarding to catch the current sales, but oh well. We'll take what we can get. Thanks again!

My wife and I have racked up some points on a Royal Caribbean credit card. We redeemed the points as on board credit a month ago but here it is 24 days to cruise and nothing has shown up on our Royal Caribbean account. My question is for those of you who may have redeemed these points in the past. In your experience, how long before the cruise was your on board credit applied? Drink package is on sale... 3 night specialty dining is on sale, I'm ready to buy with the credits I've earned, but .... nothing.