 Posts

43

Joined

Last visited
Recent Profile Visitors
The recent visitors block is disabled and is not being shown to other users.
jhatle01's Achievements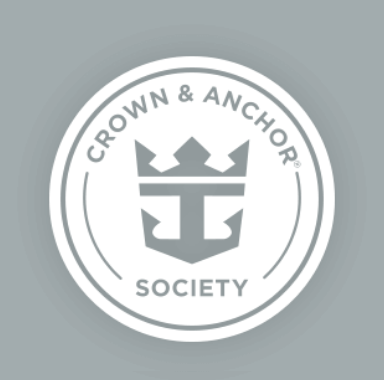 Platinum (3/7)
14
Reputation
That discount code worked for me when I booked

@12thman if you want to eat and see old san juan I suggest doing the old san juan food tour https://sanjuanfoodtours.com/old-san-juan-food-tour/ They offer this through the cruise line too. I would suggest booking it independently though for a few reasons... #1 it is cheaper if you do it independently. #2 you get more stops than through the cruise line. I just did this on my cruise in April and we had a great time!

I was just in St Maarten on Adventure of the Seas. While there we did the all day tour through Coconut Reef. Multiple snorkel and beach stops. Food, drinks, and equipment were included. We swam with sea turtles. It was a great day!

If you go to St. Kitts avoid the "Coastal Cruise, Beach & Steel Band" We went and our excursion was combined with a Celebrity ship and it was way too crowded! There were not enough seats for everyone so about 30 people on the lower deck had to stand each way (1-1.5 hour boat ride to the beach) and then once we got to the beach it was deserted except for a lone man renting umbrellas. There were 18 umbrellas with 2 beach chairs apiece for about 200+ passengers on the boat.

I have done a Sea Trek (kind of) at a place called Discovery Cove near Sea World in Orlando. It is a very cool experience and I would love to do it in the ocean! But, you are correct about the differences.

I would say Adventure for the reason being that you get two additional days for similar price. More vacation time! That's just my $0.02 though. I will be on my first RC cruise next month and it will be on Adventure.

I was able to snag a beach bed in Labadee for my upcoming sailing as there were no bungalows or cabanas available. Really looking forward to it more now!

@Ashmai What @firebuck said is very true. I misread your initial post. Not as bad on the cost if you think of it that way. Also, check about the key. It may be worth it if you can get it. https://www.royalcaribbean.com/faq/questions/what-are-the-benefits-of-the-key-program

If you can get the Key for your sailing that would be the better deal per device and potentially per person. Some sailings have the key for as low as $19 per person per day. More perks than just internet access. But you have to buy for everyone in cabin over the age of 6.

This place looks pretty good for my April sailing on Adventure. We didn't have anything planned for there yet. It will prob be between there or possibly https://coconut-reef.com/tour/snorkeling-discovery/for me.

If it says you have to ask about a cabana on board then they are sold out... You can keep checking on line to see if anyone cancels or check on the ship.

@SpeedNoodles Fond of noodles?

@2Beeze I had seen that thread mentioned previously and when I checked the link that someone else had posted it showed that it was deleted... ?

@twangster I will be on Adventure of the Seas. Which ships have you had trouble on?